Nathan Fillion
By Luke Kerr on August 25, 2008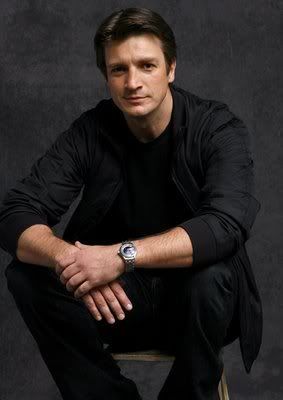 What is better than a former soap hunk in a crime drama? Very little, I suspect, at least for Daytime Confidential's Tina who must be in heaven with word that the pilot of Nathan Fillion's Castle has been picked up by ABC, according to E! Online.
According to E Online "Castle is the story of a mystery writer who advises the New York City police on particularly difficult cases. (Sort of like how after 9/11 the feds asked screenwriters to come up with the craziest terrorist scenarios they could think of, in hopes of being better equipped to deal with the possibilities.)"
By Luke Kerr on July 19, 2008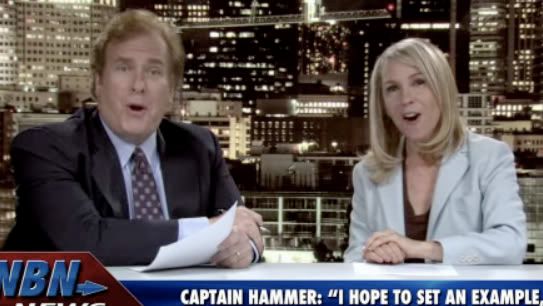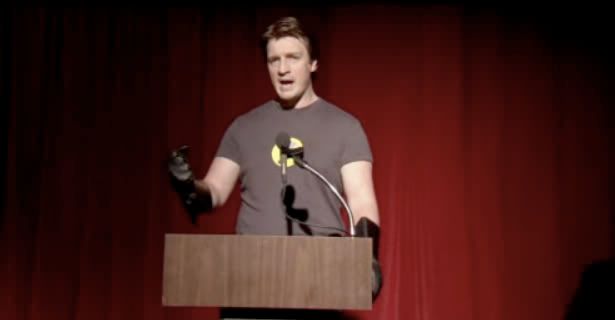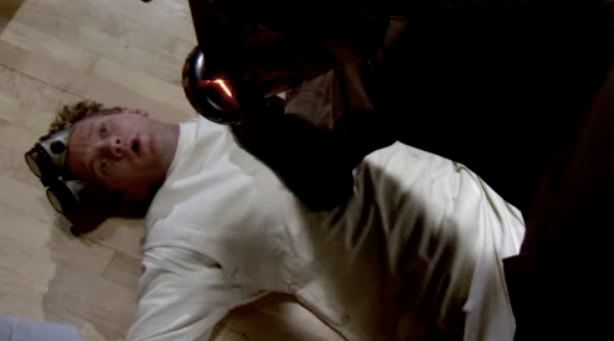 If you haven't checked out Dr. Horrible's third and final act then you need to go there right now while the episodes are still free (you'll have to pay after July 20, 2008). If you've watched the first two episodes and are afraid that we may have given something away in the above screencaps, never fear we haven't spoiled anything for you.
If you have no clue what we're talking about, Dr. Horrible is the three part online musical dramady starring former One Life to Live star Nathan Fillion and How I Met Your Mother's Neil Patrick Harris. Brought to life during the 2007/2008 Writers Strike by uber director Joss Whedon Dr. Horrible is the hilarious story a would be super villain Dr. Horrible and his nemisis Captain Hammer, who are battling it out for the love of a woman. READ MORE
By Luke Kerr on July 17, 2008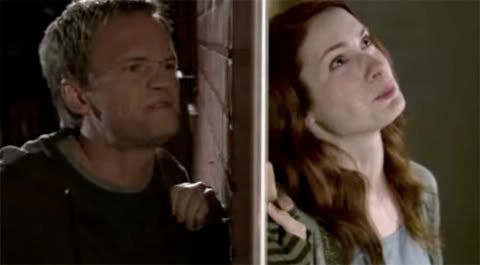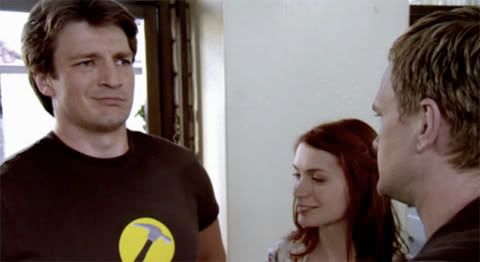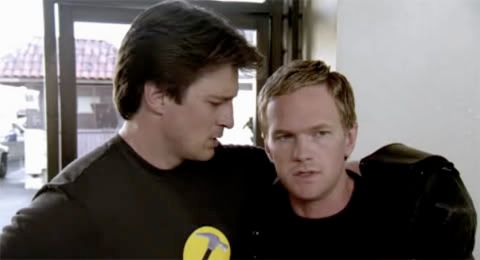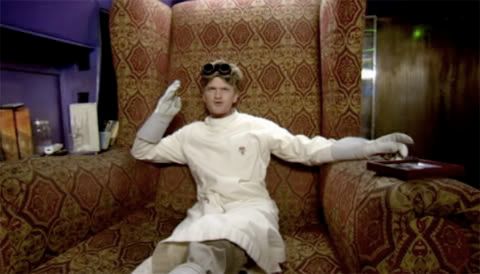 If you haven't checked out Nathian Fillion (f. One Life to Live) and Neil Patrick Harris' hilarious Dr. Horrible then you are missing an online gem. Yesterday we brougth you screencaps from Dr. Horrible Act 1 and today we bring you screencaps from Dr. Horrible Act 2.
USATODAY is reporting that Dr. Horrible has become such an online sensation that people visiting www.drhorrible.com crashed the website and once it came back up they have been getting 1,000 hits a second.
If you haven't check out Dr. Horrible Act 1 & 2 they are currently available for free at the website and Act 3 will be available on Saturday. You can also buy them through iTunes.
To watch this hilarious show visit Dr. Horrible.
By Luke Kerr on July 16, 2008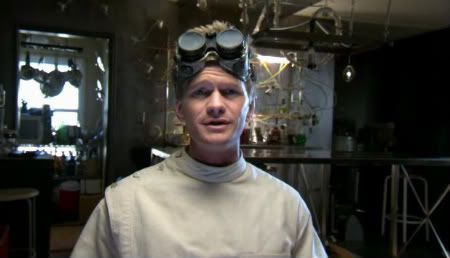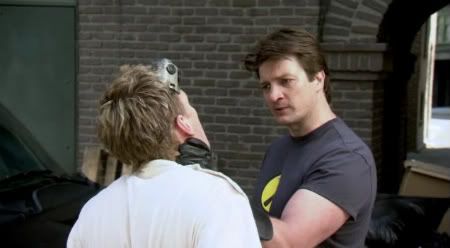 If you haven't checked out the Nathian Fillion and Neil Patrick Harris musical Dr. Horrible that Sean posted about last night then hopefully these screencaps will entice you.
This thing is hilarious folks and you'll definitely want to check out all the parts while they are streamed FREE online. Act Two goes live on July 17 and Act three on July 19 but on the 21st they will only be available through paid download.
By Sean on July 15, 2008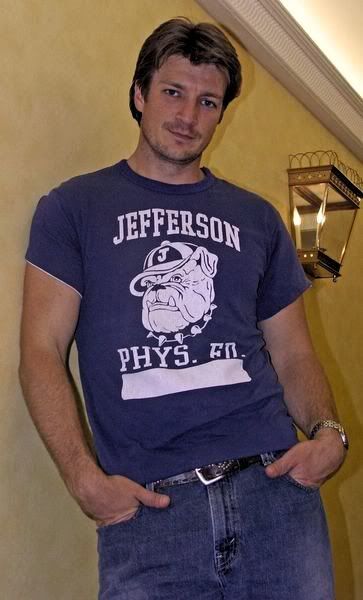 OK so this isn't all about Nathan Fillion (ex-Joey OLTL, ex-Dr Mayfair DH) but i needed him to post this here. :)
So Joss Whedon, genius behind Buffy, Angel, Firefly and the upcoming Dollhouse. had an idea that he thought would be fun to do. He called his brothers and his friends Nate Fillion and Neil Patrick Harris (Doogie Howser, M.D, How I Met Your Mother) and talked them into doing this short project called "Dr. Horrible's Sing Along Blog"
From Sci-Fi.com : "Whedon (Buffy the Vampire Slayer) wrote the musical series during last year's Writers' Strike. Co-writers for the Internet feature are Whedon's brothers, Zack and Jed, and Jed's fiancee, Maurissa Tancharoen. The story centers on a low-rent supervillain (Neil Patrick Harris), the hero who keeps beating him up (Nathan Fillion) and the cute girl from the laundromat he's too shy to talk to (Felicia Day). READ MORE
By Jamey Giddens on April 25, 2008
Don't expect to see Nathan Fillion's version of Joey Buchanan coming home to help his daddy and uncle fight for BE anytime soon. The actor, who currently recurs on Desperate Housewives, is currently in negotiations to star in Castle, a "comedic procedural about a famous mystery novelist (Fillion's potential role) who helps the NYPD solve crimes," for ABC next Fall, according to The Hollywood Reporter.