Natalia Livingston
By Regan Cellura on October 23, 2008
Here's the Scoop! 10.23.08
So yesterday I dropped in the comments a possible Sonny-Carly thing happening. I think the exact words were OH LORD PLEASE DON'T DO IT! They were clipped in that Fall Promo that has a lot of fans ticked off but from what I can tell it MAY not be as scandalous as that horrible Limo Sex. Memo to TPTB, learn from that previous mistake. According to RUMORS, Carly helps Sonny out of a situation. The former four time spouses are RUMORED to talk about their MOC.

Speaking of MOC... it's still looking like Claudia and Sonny make that trip to wedded bliss. Will the MOC spark another Quad storyline. The CHATTER says it will. Sonny will be in love with Kate but married to the mob while not liking that his wife is sleeping with his brother. Despite her growing feelings for Ric, Claudia won't like her hubby in love with another.
Also dropped in the comments yesterday...I mentioned awhile ago that Laura finds out about the latest Mrs. Spencer. Guess who tells her?! Scotty! READ MORE
By Regan Cellura on August 26, 2008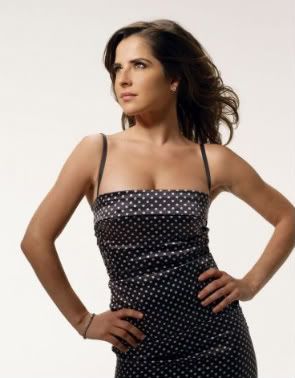 Is
General Hospital
gearing up for yet another rape storyline? Every time I post the possibility of a rape occurring, our
Daytime Confidential
readers cry out in outrage. Is this an overused storyline, too controversial or are our readers tired of the victimization of women on
General Hospital
?
Brace yourselves Sam fans (Kelly Monaco) cause she's the RUMORED victim. Tied into the counterfeit drug storyline, Sam McCall has gotten in bed with the Russian Mob. Karpov takes a special interest in Sam, but he's not that interested. Romantically speaking, Karpov only has eyes for Carly. It's another employee of Karpov's that finds out that Sam is really working for the good guys and he threatens to expose her unless she sleeps with him. Sam tries to put Karpov's guy off by flirting her way out of it but he apparently doesn't like to flirt for very long and the RUMORS say he rapes her.
The storyline that made me fall in love with Lucky (then played by Jonathan Jackson) and Elizabeth (Rebecca Herbst) was Elizabeth's rape. Much like then, Lucky is RUMORED to help Sam through this. Will this be a grown up re-do of that famous storyline? READ MORE
By Regan Cellura on June 20, 2008
Check out Natalia Livingston's (ex-Emily, General Hospital) new haircut! The actress showed off her shortened locks at a recent fan event with Tyler Christopher (Nikolas, General Hospital). The former couple, on and off-screen, are on a bit of a mini-farewell tour. What's Natty been up to? Auditioning, she says. Natalia also told fans that she is working on a project with Danielle Robb, former fiance of Greg Vaughn (Lucky, General Hospital).
Fan of Natalia's? Be sure to visit her official website for updates.
By Belinda on June 18, 2008


I found this tribute done by sandyatsea on You Tube and having just blogged about wanting her back on General Hospital in the "Nikolas' Free Clinic for Emily" storyline I wanted to share it with you all.
By Belinda on June 18, 2008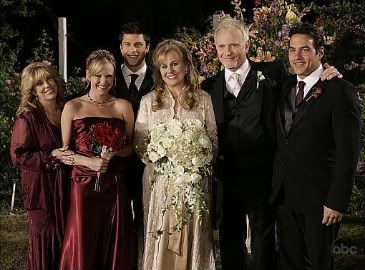 Nikolas has his heart set on funding and opening a Free Clinic in Emily's name. The idea is not bad, it simply is not original, either. The original Free Clinic was first opened by Dr. Lesley Williams-Faulkner. This was Laura Webber's mothers name when she was married to millionaire Cameron Faulkner who became obsessed with her, she was forced to kill Cameron protecting herself from him and she found out that he had bankrupted himself stalking her and all she had left was the Free Clinic he built her on the docks.
Lesley, as always portrayed by superb daytime veteran performer Denise Alexander, is Nikolas' grandmother... follow me for a minute....
The prudent use of show history would suggest that Lesley Webber might be a good choice as some one to participate in this storyline. She has experience in obtaining all of those licenses and permissions to open and run the clinic that Mayor Floyd was breaking wind about this week. and that's just one of the reasons that it makes perfect sense for the good doctor; Mrs. Rick Webber to be in on this one! READ MORE
By Luke Kerr on May 30, 2008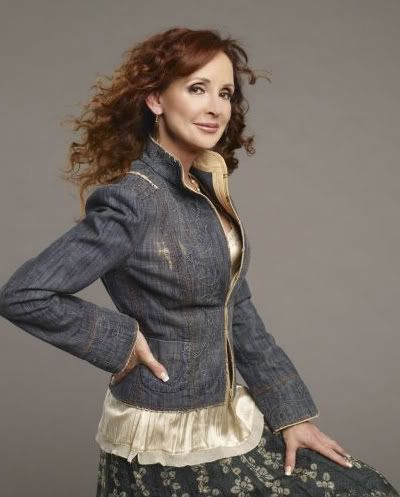 Something curious is going on over at General Hospital in the casting department and I'm not sure what to make of it.
Amidst the headline grabbing demise of legacy characters portrayed by Natalia Livingston (Emily) and Lindze Letherman (Georgie) and off screen coma of Dylan Cash's Michael General Hospital has ever so subtly been eliminating contract roles such as those portrayed by Josh Duhon (Logan) and Jason Gerhardt (Coop) or putting contract roles portrayed by actresses such as Jackie Zeman (Bobbie) and Kent Masters King (Laney) on recurring. This as word has it that several major stars have had or requested to have their daily guaranteed episode counts reduced.
Put the pieces of the puzzle together and it makes one wonder how much money the casting department at General Hospital is sitting on, and more specifically what they may be stockpiling it for?
Of course there is one obvious explanation, but I'll get to that in a minute.
First though, it should be noted that General Hospital brought back Sarah Brown in January, which you just know had to cost a pretty penny. This past October they hired Bruce Weitz as Anothony Zacchara. Of course then there was the Finola Hughes/Young and Restless casting fiasco which forced General Hospital to announce that they had a major storyline for Hughes this summer (which some fans doubt actually existed) to avoid having one of ABC's biggest names jumping to the CBS network. Not hard to imagine that was a hit to the balance sheet.
To be fair, it is entirely possible that in an era of eroding ratings General Hospital may just be tightening its casting budgets so that it can afford to go to the negotiation table with enough cash on hand to be able to keep some of it's bigger name stars such as Maurice Bernard, Jason Thompson, Kimberly McCullough, and Kelly Monaco around. Maurice Bernard just renewed his contract but the other three are all reported to have their contracts come up early this fall. However, I'm not sure I want to be "fair." It's not as fun to be fair, now is it.
Which leads me to the question. If General Hospital is in fact eliminating all these roles in order to free up cash, for what reason? Could it be to so that it can continue it's gluttonous obsession with CGI? Might it be to help pay for the second season of General Hospital: Night Shift? OR could it be in order to try and seduce She Who Shall Not Be Named back to Port Charles? Rumors abound that it is thisclose to happening.
Needless to say, I'm very curious where all the money General Hospital is saving by getting rid of or reducing these contracts is going. I know which I'm hoping for. Unfortunately when it comes to General Hospital I rarely get what I want.