Natalia Livingston
By Regan Cellura on January 20, 2009
Most fans were expecting some sort of shake-up for Nurse Nadine when it was announced that
Natalia Livingston
was returning to
General Hospital
.
Claire Coffee
took to her
message board
to let the fans know just what's up with her status at GH.
Hi Everyone!
It's been a while since I've stopped by...
I sort of figured this was coming, but wanted to be absolutely certain until I relayed the news.
I have been taken off contract, effective February 8. It's a mutual decision; I completely understand the stresses of the producers and writers and the Nadine storyline seemed to coming to a close. I won't be exploding in a ball of hospital flames, but you probably won't see me much around the hospital, either. Tough times in the economy, Port Charles included! Jill Phelps has been incredibly supportive and I have nothing but respect and reverence for my time at GH. Thank YOU ALL for your support.

Signing off,

Claire
By Regan Cellura on January 15, 2009

Here's the Scoop! 01.15.09
Welcome Home Natty! Now if they would have never killed you off in the first place.
Crisis! Kicks off today!
Dropped in the comments yesterday:
Confusion Central? Not really as we're used to this flash forward and then flash back to tell the story... it's all GH seems to know how to do when producing their "stunts." I should channel my inner-Jamey and attempt to be positive but then again what fun would that be?
Here's how it should be.... We'll start the crisis with Patrick trying to stop the surgery and that montage. Then we go back to tell the tale of how we got to that point. We'll see Scrubs move, Carly invite Robin to the benefit, Sonny & Jason stuff, Matt & Maxie, Agent Rayner gets some "alarming news".... That is SUPPOSED to last over 9 episodes. Then there is the aftermath. So, 9 episodes to tell how we got to the OR with Matt, Monica, Leyla and Elizabeth.
Carly and Robin understand each other? What was once a great soap rivalry now is Carly going to Patrick with concern over Robin's behavior. Robin starts to understand what Carly may have been feeling when she left Michael with Jason. READ MORE
By Nicki on January 14, 2009
Want to meet your favorite soap stars? Well now's your chance as the Soap Opera Mania on Tour could be coming your way soon!!
Stars from all your favorite soaps are starting a tour around the country next month and they could be right in your neck of the woods. They will be adding more locations as they go and as they do I will update you with those additions. But as for what they have so far here is the upcoming schedule of where, when, and who will be there....
Saturday 02/07/09 in Macon, GA at the Anderson Conference Center:

Christian LeBlanc (Michael Baldwin - The Young and the Restless)
Austin Peck (Brad Snyder - As the World Turns)
Brandon Beemer (Owen Knight - The Bold and the Beautiful)
Murray Bartlett (Cyrus Foley - Guiding Light)
Gina Tognoni (Dinah Marler - Guiding Light)
Winsor Harmon (Thorne Forrester - The Bold and the Beautiful)
Julie Pinson (Janet Snyder - As the World Turns)
Don Diamont (Brad READ MORE
By Regan Cellura on January 12, 2009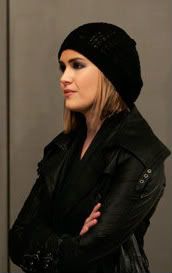 Here's the Scoop! 01.12.08
It's Natty Week! Natalia Livingston returns to General Hospital this week as a new character, Rebecca. I know I am not the only fan hoping that Rebecca turns out to be a very much alive Emily Quartermaine but so far, she's just Rebecca who has something to do with this crisis about to hit GH. Rebecca MAY be sharing some time with other male residents of PC but Nikolas will be drawn to her and one RUMOR has her helping Nikolas save Nadine. What about Matt? Rebecca and Dr. Hunter share a scene and some are SPECULATING that they have a past.
Speaking of Nadine... Many fans are worried that Natalia's return means Claire Coffee's exit. While it is most likely the end of Nikadine, it APPEARS Claire is safe, for now.
Sonny and Jason... It's war between the former friends and partners. Sonny's latest bride does not help matters. There is still a POSSIBILITY that when all the smoke clears, Sonny and Jason COULD be revealed to be working together. READ MORE
By Regan Cellura on January 08, 2009
Here's the Scoop! 01.08.09
ABC's official word on the stunt hitting GH:
NO ONE IS SAFE... THE CLOCK IS TICKING... A DISASTROUS CRISIS HITS ABC'S "GENERAL HOSPITAL"
Viewers Will Need to Watch Each Episode as Clues Are Revealed After Time Is Turned Back; Storyline Will Coincide with the Return of Emmy® Winner Natalia Livingston to Port Charles
On the Thursday, January 15 episode of ABC's award-winning "General Hospital," Dr. Patrick Drake (Jason Thompson) will rush into the operating room yelling to colleagues Dr. Monica Quartermaine, Dr. Matt Hunter, Nurse Elizabeth Webber and Nurse Epiphany Johnson, among others, to stop a pending surgery with a mysterious patient. Without giving away much else, the clock will be turned back nine hours and each subsequent episode for the next nine days will begin with scenes that will reveal more clues to what is about to happen in the hospital. On Wednesday, January 28, the reason for Dr. Drake's ultimatum to his staff will be revealed and, from this point through February, medical staff, patients and visitors will be affected as a major disaster will strike the corridors of the hospital and make its way throughout Port Charles. In addition, this medical crisis storyline will coincide with the anticipated return of Emmy® winner Natalia Livingston as Rebecca, an entirely new role, on January 15. Both announcements were made by Brian Frons, president, Daytime, Disney-ABC Television Group. READ MORE
By Regan Cellura on January 05, 2009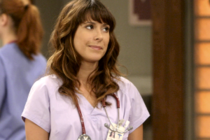 Here's the Scoop! 01.05.08

Faulty meds or drugs that have harmful effects? During the great drug caper it was all about drugs that weren't working. Remember Sam's pain medication wasn't taking away her pain. The LATEST on the hospital crisis kicking off sometime next week is that the medication given to the victims is more than just ineffective; it could do some serious harm.
How are the guests at the benefit hurt? Like I mentioned last week, what's a General Hospital stunt without a shootout or an explosion. This time around, Guza is going with the explosion which injures many of the guests at the benefit as well as involving most of the staff at GH. Gee, who would have thought, a storyline that revolves around the hospital. Sorry, I'm still in shock. And what's most shocking is why it took Bobby boy so long to come up with this one.
So who's the hero this time? Jason is the obvious answer and there are RUMORS of he and Sam teaming up to stop whatever is happening but the heroes this time SHOULD be the doctors and nurses at GH, minus Robin who's Post Partum Depression has the new mom handing out the bad meds without checking them. Is Rebecca the hero? IF the RUMORS are correct and Rebecca is a doctor / medical chemist, she COULD be the one to figure out the problem. Patrick and Matt have also been out there as heroes. READ MORE