Nancy Lee Grahn
By Luke Kerr on March 15, 2010
Stephen Seidel from We Love Soaps TV went on the set of General Hospital and spoke with some of your favorite GH stars, including Maurice Benard. When Seidel asks if Sonny can ever get out of the mob I was reminded of the Reba McEntire's "Is There Life Out There" because let's face it, there's a whole lot of stuff Sonny hasn't done that doesn't involve the mob. Sonny Corinthos for Governor! GH fans who speculate about Sonny and Jason's (Steve Burton) relationship might also want to watch the clip.
Seidel also chats with Nancy Lee Grahn, Lexi Ainsworth, Jonathan Jackson, Rebecca Herbst, Dominic Zamprogna and Julie Marie Berman.
By Regan Cellura on March 12, 2010
Here's the Scoop!
The story we're all going to be talking about… Kristina's abuse storyline! Is it wrong to be excited about a storyline featuring a teenager getting the crap beat out of her? Nancy Lee Grahn tweeted a few days back that Lexi Ainsworth was 'acting the hell out of this abuse storyline' and that only excites me more. Have I mentioned lately how much we love GH's casting director Mark Teschner? We talked about Mr. Teschner and what we think he could do for All My Children on the latest ABC Podcast. Check it out!
By Jamey Giddens on February 15, 2010
Carolyn Hennesy
(Diane,
General Hospital
) was dropping hints like they were hot during the premiere of
Michael Fairman
's
new podcast
. Apparently we can expect "all female lawyers" for Sonny's (
Maurice Benard
) upcoming trial, and it looks like Diane and Sonny's legal eagle baby mama Alexis (
Nancy Lee Grahn
) just might team up to save the Dimpled Don! In other Hennesy news, the ever-enterprising entertainer's latest Pandora novel,
Pandora Gets Heart
is on sale now!
By Regan Cellura on September 29, 2009
After the news of
Greg Vaughan
's departure from
General Hospital
hit the web, some of his now former castmates took to their Twitters.
Steve Burton: God bless Greg V and his family. Sucks! He will be missed.
Tyler Christopher: Everyone give GV your blessings please. He gave Lucky justice while he was there.
Derk Cheetwood: Our thoughts are with Greg V and family he will be missed by all.
Nancy Lee Grahn: Heartbroken about Greg. However, this is a guy who worked constantly before GH & will continue to do the same after GH. He is an amazing gentleman, a dedicated father, a committed and talented actor who is loved and adored by his cast. He will be fine!
Sarah Brown: I'm so sad & sorry to hear this. I know you're going to do great wherever you go. My love to you and your family always
Brandon Barash: deeply saddened by this news. Not gonna be the same w/o u next door. ur star will shine wherever it lands.
Lisa LoCicero: Greg, you'll do great wherever you go.. But I will miss your smiling face terribly READ MORE
By Regan Cellura on August 10, 2009
Hey Guys!
So I'm back, sort of. With needing the time off from DC to attend to some personal stuff I also had to take a break from the rest of my life as well. So its catch up time for me with everything including my soap watching. The time away was supposed to turn me into a daytime TV bum but that didn't happen. Now that I am back and desperately trying to get back into the swing of things, I also have two pretty big projects going on that may keep me away from DC just a bit longer. I want to thank everyone who sent me well wishes and I especially want to thank Luke and the DC crew for having my back and being incredible friends.
READ MORE
By Luke Kerr on August 08, 2009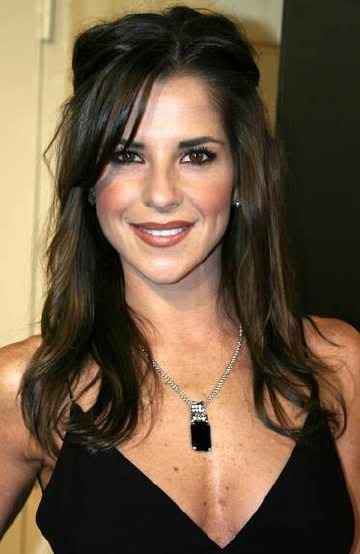 Kelly Monaco's
status at
General Hospital
remains in question as costars
Steve Burton
and
Nancy Lee Grahn
tweeted responses to
Soap Opera Digest's
report
the show was looking to recast the role of Sam McCall. Burton
tweeted
a simple,
Kelly Monaco is not leaving.
Grahn slipped in a comment as she signed off from Twitter for night saying:

This left handed, freedom loving, McCarthy hating, Meryl loving, Child's envying, Monaco's staying, Kate loving, mommy is outta here. nite all.
READ MORE