Morgan Fairchild
By Jamey Giddens on October 12, 2012
Ageless sex kitten
Morgan Fairchild
has appeared in practically every daytime and primetime soap opera ever produced. She's also done her fair share of sitcoms and procedurals. This made her the perfect candidate for a game of "Name That Show" on
Andy Cohen'
s
Watch What Happens Live
.
Fairchild played the game with reality star Kate Gosselin during her recent appearance on the zany, late night Bravo series. Find out which of Fairchild's memorable soap turns came up during the segment, after the jump! READ MORE
By Jillian Bowe on March 01, 2012
Happily Divorced'
s sophomore season (beginning March 7 on TV Land) just got a bit steamier. Sexy soap siren
Morgan Fairchild
(
Search For Tomorrow
,
Dallas
,
Falcon Crest
,
Flamingo Road
,
The City
,
The Bold and the Beautiful
) will guest star on the popular sitcom, as Jill, Fran's (
Fran Drescher
) old college arch rival. Look for the pair to face off at their college reunion!
Happily Divorced airs Wednesdays at 10:30 PM EST on TV Land.
By Jillian Bowe on August 13, 2009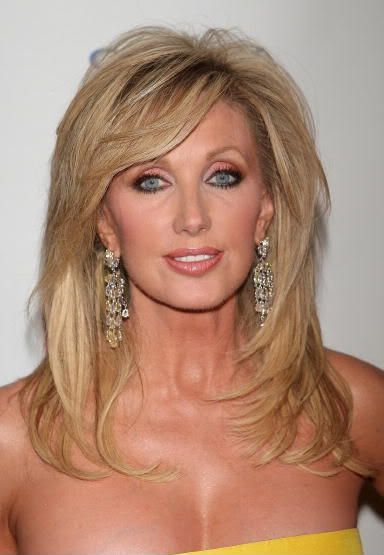 On Air On Soaps'
Michael Fairman
chatted with
The Bold and the Beautiful's
,
Morgan Fairchild
(Dottie), who gave her thoughts on soaps' older women romances with younger men:
MICHAEL:

What do you think of the 'cougar' storyline on

B&B

between Owen and Jackie? Even

Susan Lucci

(Erica) has a 'cougar' storyline beginning on

AMC

!

READ MORE

MORGAN: I think older woman/younger guy is great. I think the term 'cougar' is demeaning. No offense to this show. Just as a woman, I find it demeaning. What is reciprocal one for a guy… letch? (She laughs) I think the whole concept of women not being limited to someone older than they are is great. The way it was before, a woman used to be married to someone at least five years old than she was. I think that's great that those set of norms have become passé. On the other hand, you look at some of these woman and wonder, "What do you talk to him about? He does not look that bright!" It's sort of the same thing you think when you see older guys and dim blondes. "What do they talk about?"

By Jillian Bowe on July 26, 2009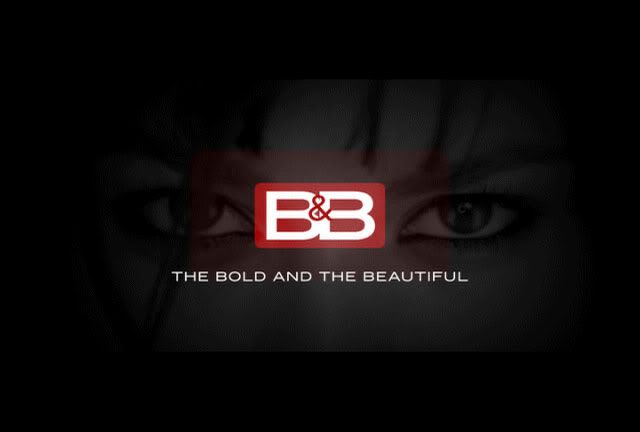 Taylor/Ridge Wedding:
During the couple's vows, it becomes disturbed by Brooke! A quick thinking Ridge (yeah I laughed too) takes the rap for the interruptions and apologizes to Doc. Later, Stephanie blows her stack at Brooke. Taylor shocks Brooke.
READ MORE
By Luke Kerr on June 17, 2009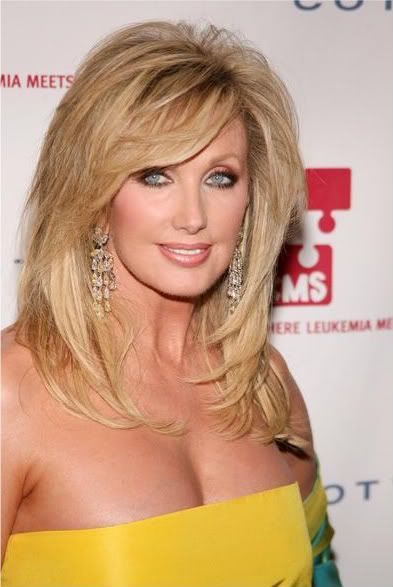 Is
Morgan Fairchild
The Bold and the Beautiful's
next top model? Not quite, but she will be the instigator of yet another B&B runway face off between Forrester Creations and Jackie M.
Soap Opera Digest
is reporting that Fairchild is returning to soaps as a Beverly Hills socialite and a friend of Stephanie Forrester. The episodes will air August 10-14.