Molly Burnett
By Jamey Giddens on January 12, 2009
TV Guide Canada
'
s
Nelson Branco
revealed in his
Nelson Ratings
today that Salem superstar
Molly Burnett
, and you know, the rest of those peeps like
Peter Reckell
and that one chick who used to be on
Falcon's Crest
, just might be packing their bags. One of Branco's superspies tells him the Burbank lot where
Days of Our Lives
and
The All Night Long Show With Jay Leno
tape has been sold. Not so fast people! Did anyone consult
Alison Sweeney
? That sound you hear is
Jeff Zucker
's Blackberry ringing off the...what exactly does a Blackberry ring off of?
By Brooke on January 04, 2009

Here's what's coming up on Monday's episode of Days of Our Lives (January 5).
By Brooke on December 30, 2008

The Salemites are getting ready to party like it's 2009! Here's a preview of what's on Days of Our Lives on Wednesday (December 31).
By Brooke on December 29, 2008
By Luke Kerr on December 23, 2008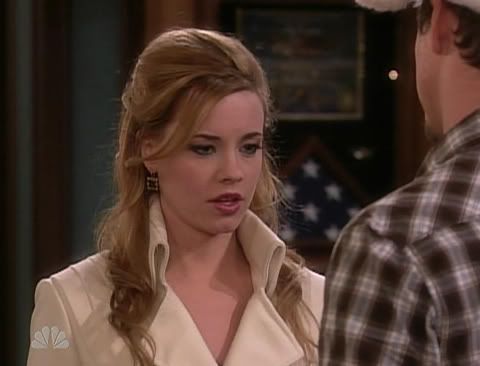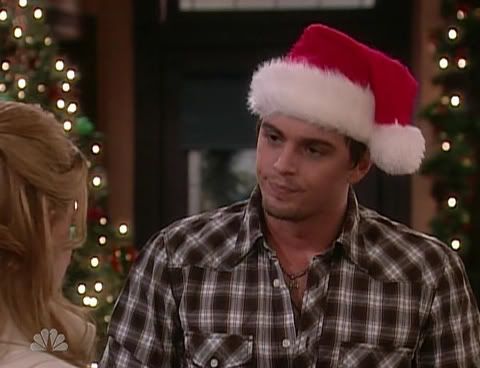 Melanie (
Molly Burnett
) hasn't
stumbled into the Horton Christmas tree and burnt down the Horton home
yet (listen to our Top 5 Things We Want For Christmas episode to know what I'm talking about), but there is still time if today's show is any indication. Cry us a river Melanie, we don't care one iota about how no one wants to talk to you at the Titan Christmas party. Poor Max (
Darin Brooks
) doesn't deserve to have an annoying sister like Melanie. Can anyone remember the last time a soap tried so hard to force fans to feel sympathy for or like such a terrible character? I can't.
By Luke Kerr on November 25, 2008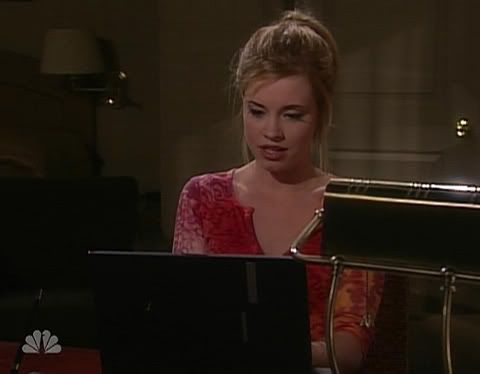 Now I wonder what Melanie (
Molly Burnett
) could be looking up on the computer? Could she learning how to use Google? Take your best Caption This shot.