Mimi Torchin
By Luke Kerr on September 14, 2009
In the latest edition of TV Guide Canada's Soapgeist Mimi Torchin tells the story of how she almost wrote for Guiding Light.
When Pam Long took over the show as head writer in 1983 she wanted to have some of her own, loyal staff, as do many new head writers. We had become friendly after I did a profile of her she loved for the quarterly soap magazine that I wrote and edited in its entirety, Soap Opera's Greatest Stories and Stars. From humble beginnings … Anyway, Pam asked me if I was interested in writing for the show. "Would I, would I!" said I (anyone know that joke? OK, I digress). A major obstacle was that I had never written for a soap, so I had to write a sample script. The show they gave me to write (as a dialogue writer, not breakdowns; I'm more of a "talker" than a storyteller) was Mindy's arrival in Springfield, among other storylines, of course.

Find out the rest of the story at TV Guide Canada.
By Daytime Confidential on August 12, 2009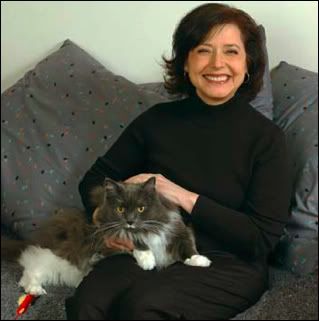 Daytime fans you are in for a treat. Mimi Torchin, Mother of Soap Opera Journalism, returns to Daytime Confidential!
On this very special edition of the DC podcast, the founding editor of Soap Opera Weekly, who recently clicked her laptop back on to cover Guiding Light's endgame for TV Guide Canada's "The Soapgeist," tells Luke and Jamey how she really feels about such hot soap opera topics as Guiding Light's cancellation and All My Children's upcoming move to Los Angeles. Does Torchin believe AMC's move is a good thing for the industry, or will it hasten the death of soaps?
It's no surprise to anyone who has been reading her GL coverage that Torchin spends a good bit of time on this episode discussing her current, fave soap couple Olivia and Natalia (She's not a fan of squish names!) on GL. Why does this couple have Torchin both fascinated and utterly frustrated? Torchin is hoping Venice, the new web series co-created by the woman she calls "the best actress in daytime", Crystal Chappell, and costarring the likes of Jessica Leccia, Hillary B. Smith and Jordan Clarke, will show daytime soaps how it should be done! Torchin also fills Luke and Jamey in on what she's been up to since the last time she visited DC, namely her breathtaking photography work featuring her two beloved islands—Manhattan and Martha's Vineyard—all chronicled at Mimi Torchin Photography.
Torchin weighs in on what soaps like The Young and the Restless and One Life to Live are doing right and what they are doing wrong, and shares a Cruz and Eden memory that is sure to bring back memories of fans of Soap Opera Weekly's groundbreaking early days and the iconic super soap Santa Barbara. All this and much more on this jam-packed edition of Daytime Confidential.
Help support and improve the Daytime Confidential podcast: Take a few minutes to fill out the two Daytime Confidential listener surveys: Listener Survey A l
Be sure to leave your comments on all the latest goings on in the world of soaps by calling the Daytime Confidential comment line by calling 917-677-9757.
Listen to Daytime Confidential by clicking on the Daytime Confidential Player at the bottom of this post or Download us for FREE via iTunes. Vote for us on Podcast Alley. Add us as a Friend on MySpace and Facebook.


READ MORE
By Daytime Confidential on May 23, 2008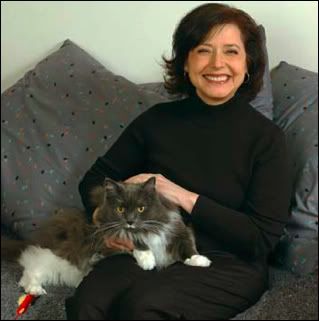 On today's episode of the Daytime Confidential podcast Mimi Torchin, the founding editor of Soap Opera Weekly visits with Luke and Jamey about her trailblazing career. READ MORE