Michael Park
By J Bernard Jones on September 16, 2010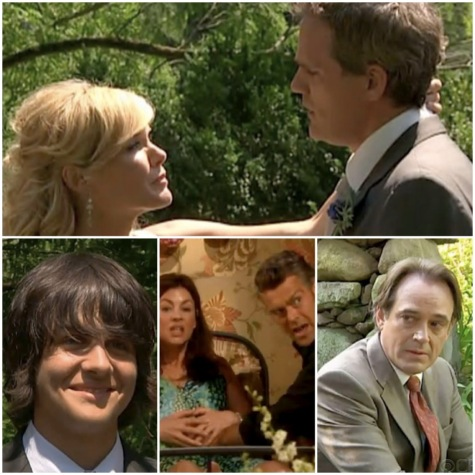 Several days ago, I posted an entry about the fallout from the death of Dr. Reid Oliver (Eric Sheffer Stevens) on As The World Turns. There were three central ideas in that piece. First, despite the very legitimate complaints that any given fan might have, ATWT is providing great human drama here at the end of its run. Second, Reid's tragic passing and donation of his heart to Chris (Daniel Cosgrove) encapsulated that goal mainly by thrusting the Hughes'— the show's core family since its very debut— front and center toward its conclusion. Third, given the soap opera wrapped production months ago, the idea of kicking a dead horse with unrelenting criticism isn't going to make it win the Kentucky Derby.
I have not budged one iota from any of those positions and I am about to incur the wrath of a whole lot more of you by making what I know will be a very controversial statement to many: I believe that in these final days, executive producer Christopher Goutman has made mostly the right decisions.
By Daniel Pearce on September 13, 2010
According to Democrat and Chronicle.com, ATWT leading man and Emmy winner Michael Park (Jack) will be honored in his native Canandaigua, NY. This event features a tribute to Park and a performance by him, as well as a preview of productions by area theater groups. The event begins at 7 p.m. at the German House Theater, 315 Gregory Street. Tickets go for $15 in advance and $20 at the door, and all proceeds go to Artists Unlimited, a theater program for individuals with special needs. For more information, call (585) 381-9181.
By Luke Kerr on September 10, 2010
Emmy winner Michael Park spoke with Zap2it about what it like to watch the 54-year-old As the World Turns wrap up and shut down.
"The final days were sad," Park says. "The sets were being dismantled and sold, and people were talking about buying their wardrobe and props -- whole set pieces, beautiful things from the Falcon Club which I totally had forgotten about, and people's names were placed on various set pieces to take home. You couldn't help but feel this melancholic cloud over you for those last two weeks, but I have to be honest, it was also kind of exciting to wonder, 'What is going to happen next?'
Read the entire story at Zap2it.
By Mark on September 10, 2010
On the last week of As the World Turns Noah (Jake Silbermann) tells Luke (Van Hansis) that he'll wait for him, Kim (Kathryn Hays) supports her husband Bob (Don Hastings) when he retires as chief of staff, Carly (Maura West) and Jack (Michael Park) get married and Dusty (Grayson McCouch) is there for Janet (Julie Pinson) when she's about to give birth to her baby. Watch the promo after the jump. READ MORE
By Mark on September 09, 2010
After 54 seasons and one unforgettable journey As the World Turns comes to an end. Watch the series finale promo after the jump.
By J Bernard Jones on September 07, 2010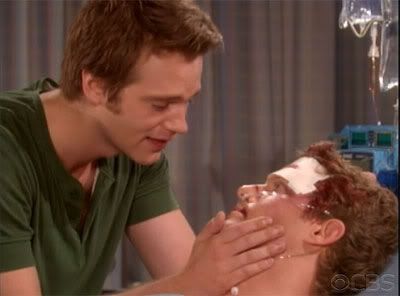 Before I get to today's stunning episode of As the World Turns, in which Dr. Reid Oliver dies and donates his heart to his professional nemesis/colleague Dr. Chris Hughes, I have a few thoughts about not only the serial's final days on the air, but also —in a broader sense—fan perceptions about what a soap's last days should be like, themes that will be carried forward as we look toward ATWT's final hours.
First, with less than two weeks to go before its final fade to black, ATWT is ending its 54 year history in perhaps better dramatic shape than almost any serial since the cancellation of NBC's Texas in 1982, a specific observation I will expand upon in a few days. Of course, there is lots to gripe and nitpick about the woulda-coulda-shoulda's of how the show might have wrapped things up. Many of those ideas are quite good and some are downright ludicrous, but in the final turn of events, all of that stuff is moot. The last scenes were shot, the sets have been struck, and the actors all went along different paths weeks ago. READ MORE