Michael Graziadei
By Jillian Bowe on December 23, 2008

See what happens when you let friends start Sippin' on some sizzurp!
By Jamey Giddens on December 05, 2008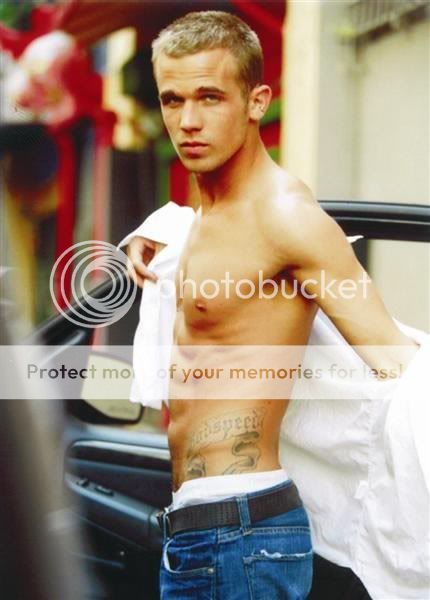 Twilight
star
Cam Gigandet
revealed in the December issue of Men's Health, on newsstands now, how being fired from the role of Daniel Romalotti on
The Young and the Restless
actually helped boost his confidence about his career.
So much relies on your confidence. To be let go from a soap opera is the most embarassing confidence basher in the world. It's like, 'Oh, if I'm not good enough for that, I'm not good enough for anyting.' So that was tough, but you learn that one of that stuff matters. You keep pushing forward. "
Looks like everyone benefited from Gigandet's firing. He was dismal as Daniel, couldn't act his way off the back patio of Crimson Lights, but by the time he started landing gigs like the badass, surfer boy who bedded Coop (Mischa Barton) and then accidently killed her on The O.C., he was a totally different and vastly improved actor. Meanwhile, Y&R fans got the amazing Michael Graziadei as Daniel , who will no doubt soon be competing with Gigandet for film roles.

By Luke Kerr on December 05, 2008
Is Michael Graziadei leaving The Young and the Restless? Nelson Branco's latest Suds Report has this tidbit.
Depressing news: It looks like Michael Graziadei is indeed leaving Y&R this spring. All my moles tell me, "Michael's leaving." Kill. Me. Now.
By Jamey Giddens on November 28, 2008
TV Guide Canada
's
Nelson Branco
seems to think
The Young and the Restless
just may have a spin-off on its hands, if the show decides to spin of
Christian LeBlanc
's Michael Baldwin and capitalize on the character's uncanny penchant for being able to rein in difficult women. What would they call it?
The Bitch Whisperer
.
TVG: I like to refer to Michael as the bitch whisperer because he's the only person in soaps who can effectively communicate with, and understand bitches! And speaking of the bitches, why don't they pair Phyllis and Michael together anymore?

CL: I know, right? Michelle and I do have a couple of scenes coming up. It's hard when you have new writers come in. It takes a while for them to fully understand all the intricate relationships and friendships these characters have on the show right away. I miss working opposite her, for sure. I would never keep Michelle or Greg out of any episode because they are simply box office gold.

By Jamey Giddens on November 26, 2008
Okay you knew it was coming. Now that the Idiots In Charge of The-Soap-Opera-Formerly-Known-as-Days-of-Our-Lives have let the phenomenal
Blake Berris
go, I decided to start out doing a Wishful Casting about where Berris should end up, but it turned into more of an analysis of which soaps are managing to set things up for their next generation the right way, and which ones are getting it wrong, dead wrong.
Much of the daytime industry is experiencing a serious drought in terms of talented, young stars who can actually, you know, act. Save for The Young and the Restless, One Life to Live and General Hospital, the under 30 set at most soaps is pretty much comprised of rejects from the Pamela Anderson School of Acting and Pantomime. I'll start with the soaps in most need of help and work my way up. READ MORE
By Jillian Bowe on November 20, 2008

Now THIS is a soap damnit! Dena girl, pull up a chair and take some notes!