Michael Fairman
By Luke Kerr on September 24, 2008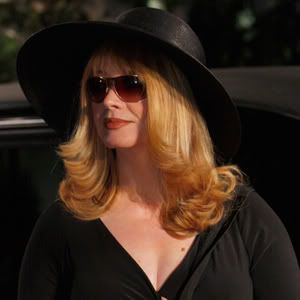 Michael Fairman
has a new
interview
with
One Life to Live's
Andrea Evans
in which she reveals that Tina has an upcoming love interest and more scenes with
Erika Slezak
.
MICHAEL: When you returned for the 40th anniversary episodes you only had short scene with Viki at the airport. Many die-hard fans felt perhaps short changed. But I hear there are more Tina and Viki moments on the way!

ANDREA: There will be more Tina/Viki absolutely. I think Ron Carlivati tried to bring in a scene with us before Erika Slezak (Viki) left for her vacation. Between our two schedules… to get me their before the 40th anniversary, and her leaving on her vacation was challenging. He really struggled to find the opportunity for us to have any scenes at all under those circumstances. I promise you there will be a lot more to come.
By Luke Kerr on September 19, 2008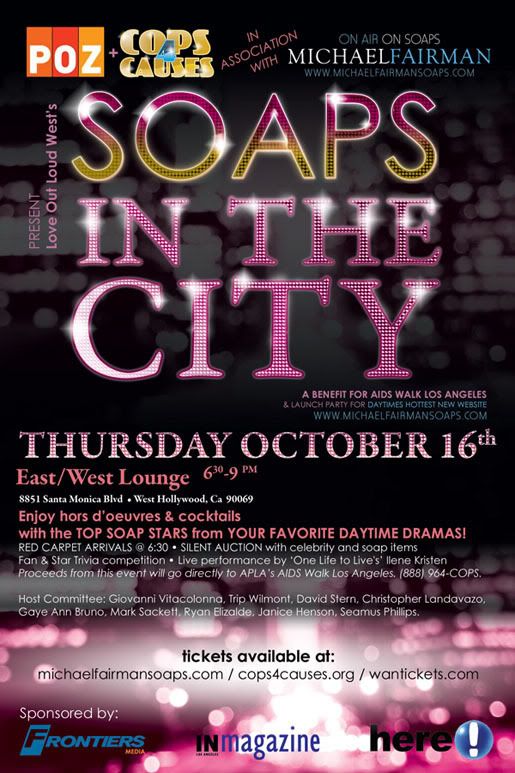 Break out those cosmos for Soaps in the City, a benefit for AIDS Walk Los Angeles and the Michael Fairman On-Air On-Soaps launch party. The benefit, which brought together Michelle Stafford, Kimberly McCullough, James Scott and Heather Tom for an IN LA Magazine photo shoot, will take place on October 16, 2008.
For ticket information visit Michael Fairman Soaps or Want Tickets.


By Luke Kerr on August 08, 2008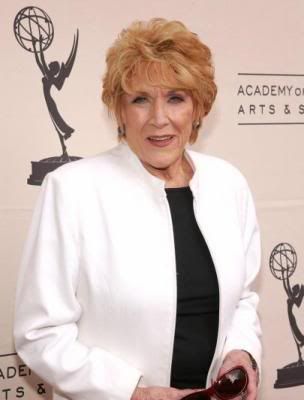 Jeanne Cooper recently did an interview with Michael Fairman at Michael Fair On Air On Soaps.
In the interview they discuss her career at The Young and the Restless, her win at the 2008 Emmy Awards, Restless Style, whether or not she believes Victor and Nikki are over and much more.
Below is an excerpt from the interview.
TV SOAP: Was the sudden departure of Raya Meddine (Sabrina) a bit of a shock to the cast, or to you, as it had been made out to be by Internet rumors and reports? Do you think it's just to get Victor and Nikki back together?
JEANNE: I think Victor and Nikki days are over, because there are a lot of people who are star-crossed lovers, and as they become older, the general reaction is "They will never be parted." You will always want Victor and Nikki back together, and they probably will from time to time, but you cannot at this point have Victor going off and impregnating another woman. The audience at home, at some point, will not like what happens. The wives will turn to their husbands and say, "Can't you ever settle down?" And that's who Victor is, unless you make him settle down. I don't know if Eric Braeden (Victor) is willing to give up that part of the character at this point. He always wants that challenge, which is part of life and he does it very, very, well. And so does Melody Thomas Scott (Nikki). They are superb and accepting of these types of situations.

Be sure to read the full interview HERE.
By Daytime Confidential on July 18, 2008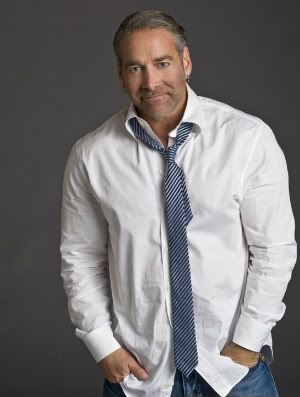 On today's show Luke and Jamey visit with daytime insider Michael Fairman about his work as a daytime journalist, how he got his start in the industry and his new, soon to be syndicated, radio program Soap Dish Radio that he co-hosts with The Young and the Restless' Kristoff St. John.
We also talk with him about this year's Daytime Emmy Awards, where the daytime industry is headed as well as learn about what it is like to cover the soaps for the international audience.
Michael is a contributing feature correspondent for TV SOAP Australia, the number one entertainment publications for TV and Film "down under". Michael just launched his new website Michael Fairman On Air On Soaps which you can check out by visiting michaelfairmansoaps.com.
On his website you will find many of his current and classic on-camera interviews with some of daytime's biggest names in the Media Gallery and read recent interviews with The Bold and the Beautiful's Hunter Tylo and The Young and the Restless' Raya Meddine in the Global section. While there also be sure to check out his Blog.
This is an interview we know you are not going to want to miss!
Have a question or comment for the Daytime Confidential podcast? Leave us a voicemail by calling (917) 677-9757.

Listen to Daytime Confidential by clicking on the Daytime Confidential Player at the bottom of this post or Download us for FREE via iTunes. Vote for us on Podcast Alley. Add us as a Friend on MySpace. Drop by our sister site TV Fan Online and visit with other soap fans in the TV Fan Online Forums.