Michael Fairman
By Jillian Bowe on May 20, 2009
Talk about keeping it hush-hush!
The Young and the Restless
star,
Thom Bierdz
(Langley) reveals to
Michael Fairman
for
Advocate.com
how, the show was able to pull the old fast on fans, without Bierdz's return being leaked to the press:
The stunning revelation on this past Friday's cliffhanger took everybody by surprise! It was kept tightly covered. I had heard you had just come to the studio a month ago and just taped the one scene.

Thom Bierdz: Yeah, that's right. We had decided to do this several months ago, and it was so under wraps. I was told not to tell anybody.

Did you not tell anybody?

I told some friends and some gallery owners that sell my paintings, but I did not tell anybody in the industry, and I did not tell anyone so that it could leak to magazines. A couple of weeks ago I was snuck into the studio, and we filmed several episodes and I snuck out.
Bierdz also discussed what made him return to his old stomping ground and what is in store for viewers: READ MORE
By Jamey Giddens on May 01, 2009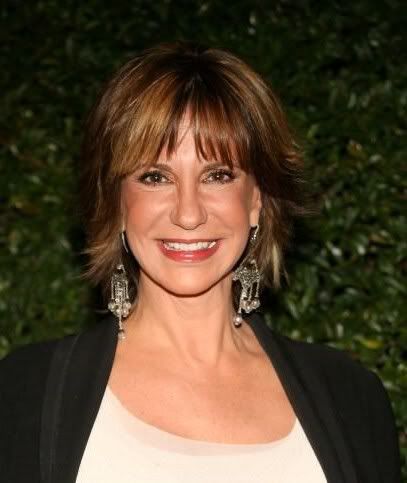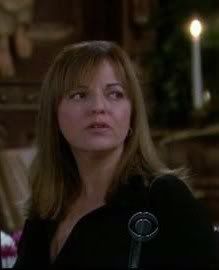 New York Daily News
writer
Carolyn Hinsey
has juicy scoop on next week's
Young and Restless
nuptials between octagerian uber couple Kay and Murphy (
Jeanne Cooper
and
Michael Fairman
). Apparently Kay's nasty, not-so-daughter Jill decides to crashes the affair! Thank the Soap Gods for Nina (
Tricia Cast
)!
"Nina locks her in a closet," says Walton with a laugh. "They do flash-cuts from the wedding to Jill in the closet. It's so great. Lauren finds her and lets her out."
So how'd y'all like my soap mag-style headline trickery? For more of Hinsey's sneek peek go to New York Daily News.
By Jillian Bowe on April 29, 2009
Pratt Falls creators Ellen and Portia, otherwise known as grrarrgghh on YouTube, sat down with On Air on Soap's Michael Fairman to discuss how their soap world web sensation was created.
How did you two get the idea to start Pratt Falls? How did you come about the Xtranormal animations?

PORTIA: After reading Pratt's TV GUIDE interview where he throws Eden Riegel under a bus, we simultaneously experienced the urge to slap Pratt. And that resulted in the satirical smack down now known as PRATT FALLS. READ MORE
By Jillian Bowe on April 28, 2009
Looks like throwbacks will be the name of the game, when it comes to wardrobe choices for Murphy (
Michael

Fairman
) and Katherine's (
Jeanne Cooper
) wedding on
The Young and the Restless
. Now tradition is, when the bride tosses her bouquet, which ever single lady catches it is next to wed. Now I love my Nikki Newman (
Melody Thomas Scott
), as our
Jamey Giddens
likes to tease me about, but Nikki certainly doesn't need to have another wedding right about now!
Side Note
: I see
Clementine Ford
(Mac) happens to be sporting some extensions for the occasion. Thoughts people?
By Jillian Bowe on April 13, 2009
Fans of Lane (Cane and Lily) get ready to throw some rice. A little birdie told me on May 15, Cane (
Daniel Goddard
) and Lily (
Christel Khalil
) will finally tie the knot. The scenes, from what my snitch er birdie has told me, are being shot right now. I guess this means that Lily either gets Cane to fold on his idea of taking Delia away from Billy and Chloe, or she will decide to jump on his quest to claim the tyke. Meanwhile, the birdie also says Murphy (
Michael Fairman
) and Katherine (
Jeanne Cooper
) will get hitched on May 1. Hmm... Could this be the reason why Nina (
Tricia Cast
) will be back in Genoa City? Stay tuned kids!
By Jillian Bowe on March 26, 2009
The bitchfest is back with Katherine (
Jeanne Cooper
) and Jill (
Jess Walton
). God can't you feel the love? Murphy (
Michael
Fairman
) sure does clean up nice, no?