Michael Fairman
By Jillian Bowe on July 24, 2009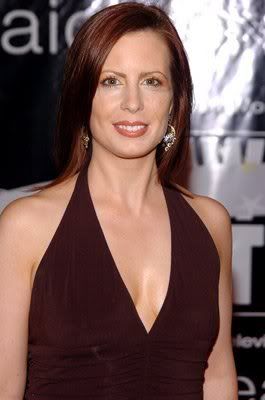 Don't expect
General Hospital
newbie
Martha Byrne
(Andrea) to be choked up about her old stomping ground. The former
As
the World Turns
star (Lily 1.0) dishes with
Michael Fairman
on her feelings when watching the show:
MICHAEL: Is it painful to watch? Is that why you don't check in to see your old cast mates? READ MORE

MARTHA: Not painful. I just don't feel a part of it anymore. There is so much going on there that has nothing to do with me. My friendships are my friendships, but sadly, I don't have the connection in a way. I do check in from time to time. I speak to Michael Park (Jack) all the time, and Kelly (Emily) and John (Holden) Hensley and Paolo, and the make-up and hair department of "ATWT". Those people are my friends. I miss that, those daily social aspects of seeing your friends. It's like leaving to go to college. You have those relationships you leave behind. But strangely enough, they become stronger, because there is a certain appreciation for the value of those friendships when you are not there on a daily basis. Like college, you have to really keep in touch with people to maintain those friendships. I am a very social animal and it's important to keep those relationships to me.
To read how Byrne landed a gig writing with The Bold and the Beautiful and working on GH click here

By Jillian Bowe on July 16, 2009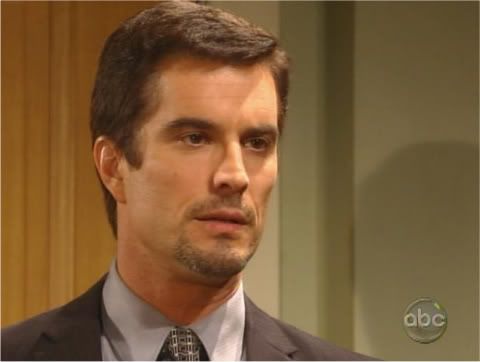 The Bold and the Beautiful
star,
Rick Hearst
(Whip, ex-Ric;
GH
) spoke with
On Air On Soaps'
Michael Fairman
about what viewers can expect with alter ego Whip's return:
MICHAEL:

Do you think they will rekindle Brooke and Whip? Because Heather Tom (Katie), told me in a recent interview, she would love to have the opportunity for Katie and Whip to mix it up.

RICK:

It would be fantastic! I will be honest with you; the canvas is wide open for him this time. It would take a lot for Whip to really go forward and allow himself to get involved in a situation where ultimately he could lose out to Ridge.
To find out why Rick didn't go to Peapack for Guiding Light's finale click here
By Jillian Bowe on July 09, 2009
The Young and the Restless
newcomer
Michael Muhney
(Adam 2.0) dishes with
Advocate
's
Michael Fairman
on the devious Adam's seduction of legal ace Rafe (
Yani Gellman
) and his thoughts on the "couple's" love scenes
.

How did you feel the initial seduction scenes between Adam and Rafe were handled? We never saw them really kiss, and we saw the duo buttoning up their clothes after they have presumably had sex.

To be honest, I really liked the nuance, and I like the 'Jimmy Stewart' way in which they did that. What I mean by that is, I have always been a fan of Alfred Hitchcock films and older films. I have been a guy who likes the audience to fill in the blanks. To roughly quote a man who made a comment on the scenes, Listen. I am a gay man. I appreciated the way the scenes were done. Do you really want to see someone who is playing with someone's emotions so innate, in a scene that is intimate? Someone is faking and someone is genuine, and that is almost really evil. Adam can go there. For me, the way it was done was tasteful, and it almost makes the audience wonder what exactly happened. You can create that in your head and try to interpret it by how the characters reacted afterwards.
For Muhney's take on Adam's sexuality and his rapport with on-screen dad Eric Braeden (Victor) click here READ MORE
By Jillian Bowe on June 22, 2009
It seems like
One Life To Live
is no longer keeping it in the closet with the revelation of Officer Oliver Fish (
Scott Evans
) being gay and having shared a sexual past in college with quasi bad boy Kyle Lewis (
Brett Claywell
). Evans spoke with
Advocate's
Michael Fairman
on what fans can expect on Fish and Kyle's upcoming storyline:
So Fish will be struggling with coming to terms with himself and his sexual identity?

Scott Evans: It's going to be a struggle, and it's been a struggle. We have been working on that the last couple of weeks, and coming up, he's going to be working on it, and dealing with coming out and seeing where that goes.
Scott also discussed whats to come with the soon-to-be new gay couple of Llanview: READ MORE
What do you think gay soap fans can expect from this couple?

By Jamey Giddens on May 29, 2009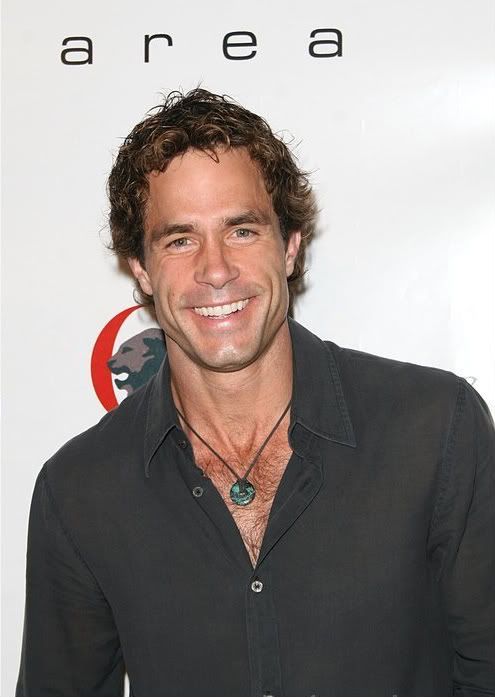 Contrary to popular belief, and of course what we see playing out on our screens,
Days of Our Lives
' hearthrob
Shawn Christian
insists
to
Michael Fairman
his randy character Dr. Daniel Jonas was not in fact the inspiration for
Britney Spears
' "Womanizer".
Michael Fairman: How do you justify Daniel's motivations? Is he truly still a "womanizer"?

Shawn Christian: Well, now I think he is more surprised that he is so taken with this woman, Chloe. So, no, I don't see him as a womanizer and I never really did. What I do see is someone who lives life to the fullest. If he has feelings he will go with them, fortunately or unfortunately, without regards to the consequences. But, that's how he lives his life, and unfortunately some people got wounded. Now he is left with pieces to pick up." READ MORE
By Jillian Bowe on May 20, 2009
Emmy contender
Christian LeBlanc
(Michael) opens up to
Michael Fairman
about
The Young and the Restless
being snubbed when the 2009 Emmy nominations were announced, given the stellar work the soap put out in 2008.
Michael Fairman: Were you shocked, as so many were that perennial powerhouse "Y&R" did not get Emmy nominations in Show, Writing or Directing?

Christian LeBlanc:I am surprised we are not up for Best Show, but so much is relied upon what you submitted. It's so subjective, and I am under no illusion that I am the overall best leading actor, EVER! Damn it! (He laughs) Look, it's an honor, but it's an honor we give to daytime in general because the Emmys are a business proposition. We want to get people to watch by showing them what our best could possibly be. READ MORE