Michael Easton
By Luke Kerr on February 13, 2009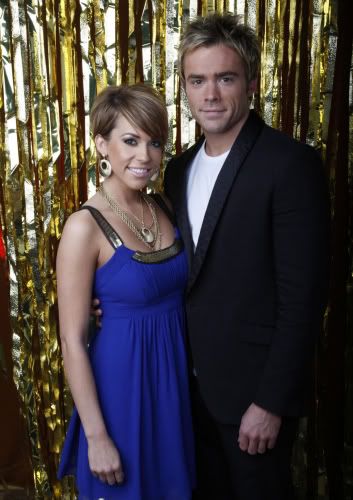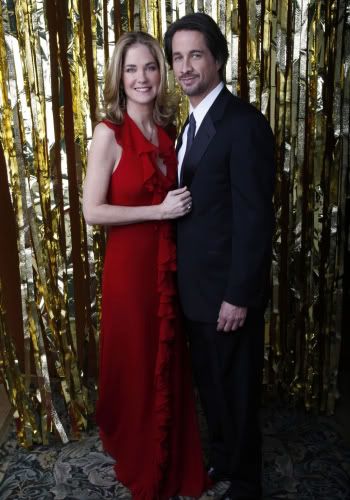 Which is your favorite couple: Rex & Gigi vs. John & Blair?
By Luke Kerr on February 10, 2009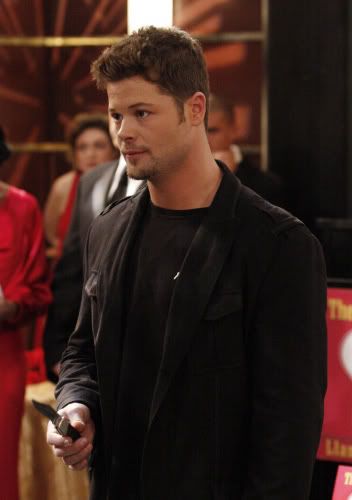 I knew that Wes and John McBain (
Michael Easton
) had been doing a lot chest thumping and posturing about who is the best influence on Marty (
Susan Haskell
), but I never expected them it to end up like this.
Who has the bigger knife?
By Jillian Bowe on November 13, 2008
One Life to Live
star,
Michael Easton
will make his chat fest debut with the ladies of
The View
tomorrow. This should be an interesting show since the actor could be put in the hot seat about his character John McBain being part of the highly controversial Todd (
Trevor St. John
) and Marty (
Susan Haskell
) romance storyline. The actor's take on the "Tarty" storyline, plus the possibilty we'll see if his
Soul Stealer
graphic novel character put the smackdown on
Elisabeth Hasslebeck
just might make this episode of
The View
truly Must See TV!
By Luke Kerr on August 13, 2008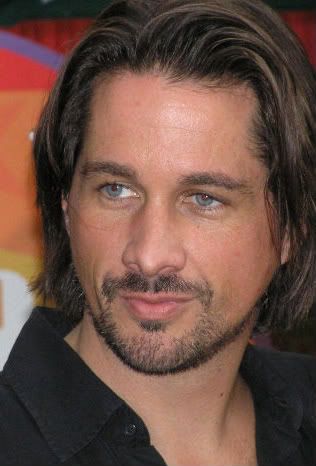 Nelson Branco has a new interview with One Life to Live's Michael Easton up at TV Guide Canda in which Easton reveals that he's reserving judgment on the Blair and John pairing. Here is an excerpt.
TVG: Are you psyched about the burgeoning Todd-Blair-John-Marty quadrangle? It's quite the controversial and risky storyline.
ME: Yeah, but Susan Haskell, speaking of Toronto people, and Trevor are doing really interesting things with the story. Susan's a fantastic actress. Hopefully, we'll build towards something explosive with this group of characters. I wasn't sure if I was happy about John and Blair's romance, but [I'm reserving judgment until I see it play out]. I try not to ask a lot of questions. I don't think I've ever had a meeting with Ron Carlivati about storyline. I never sat with Dena Higley nor Josh Griffith and Michael Malone. There was a story out there once that I liked to sit down with the writers all the time, but that's not true. We'll talk when we pass each other in the hallway, but that's it.
Check out the entire interview by visiting TV Guide Canda.
By Luke Kerr on June 05, 2008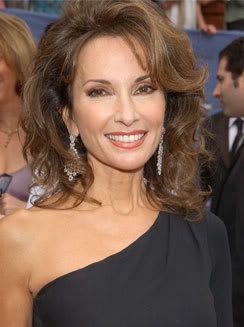 The 35th Annual Daytime Emmy Awards has just added Trya Banks, Jimmy Kimmel, Susan Lucci, Barbara Walters and Montel Williams to its list of presenters.

ETOnline is reporting that "Kimmel has been asked to present the Lifetime Achievement Award to Regis Philbin, who is being recognized for his 40 years in television on shows such as Live with Regis and Kelly, Who Wants to be a Millionaire and Million Dollar Password."

Here are the presenters from your favorite soaps.
All My Children: Darnell Williams, Debbi Morgan and Cornelius Smith
As the World Turns: Jake Silbermann and Van Hansis
Bold and Beautiful: Jack Wagner and Heather Tom
Days of Our Lives: Alison Sweeney, Arianne Zucker and Nadia Bjorlin
General Hospital: Anthony Geary, Sarah Brown, Laura Wright, Kirsten Storms, Jason Cook and Bradford Anderson
Guiding Light: Daniel Cosgrove and Marcy Rylan
One Life to Live: Susan Haskell, Michael Easton, Kassie DePavia, Farah Fath and John-Paul Lavoisier
Young and Restless: Melody Thomas Scott, Doug Davidson and Don Diamont.
As we reported previously, daytime's equivalent of Ryan Seacrest, All My Children's Cameron Mathison and The View's Sherri Shepherd will be hosting this year's award show.
By Luke Kerr on May 28, 2008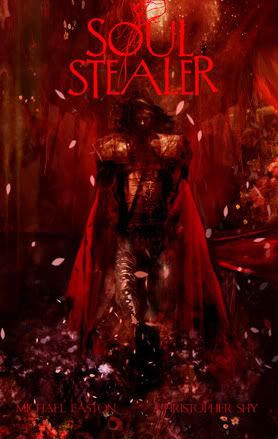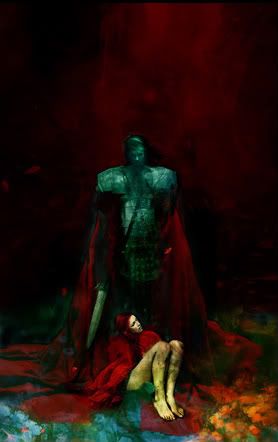 One Life to Live
star Michael Easton's will be premiering his new graphic novel
Soul Stealer
at the Wizard World Chicago Comicon June 27-28. Easton, who authored the graphic novel, and artist Christopher Shy will be signing autographs between 1:00 - 3:00 p.m. on Friday and Saturday.
For more info on Soul Stealer visit the Soul Stealer Official MySpace profile and check out the blurb below.
In a universe divided by good and evil, one man has been able to sustain life for over 3000 years, driven solely by the power of undying love. Armed with the ability to bring back souls from the underworld, Kalan must now fight the most dangerous and potent forces the world has ever known, as he wanders the Earth--through the past and into the present--on his near-impossible search for Oxania.

A shocking and breathtaking journey through darkness, madness, and ultimately hope, Soul Stealer explores a vivid, remarkably unique world drawn from the deepest recesses of human imagination.