Michael Damian
By Jillian Bowe on September 29, 2008
Michael Damian
(Danny Romalotti) is making his way back to Genoa City. The actor/singer is slated to head into
The Young and the Restless,
studios in October to tape his scenes that will play out in November.
By Jillian Bowe on August 05, 2008
In case fans were wondering what former
The Young and the Restless
, star
Michael Damian
was up to, look no further. The singer/actor took the time out to speak with
OK! Magazine
to discuss his past on
Y&R
, his stint on Broadway and his movie,
Moondance Alexander,
he wrote based off his wife's life in Mississippi.
The heartthrob states, "It's the story of a young, unpopular girl who finds this pinto pony who is a bit of a renegade and a down-and-out horse trainer," he tells me. "These three come together to pursue their dreams of coming together to compete in elite horse competitions."
Fans interested in viewing the movie can check their local video store, the DVD is currently available.
By Jamey Giddens on May 13, 2008
Rock On. Looks like Amber Moore (Adrienne Frantz) will be without her friend-with-benefits for a good part of the summer as Daniel (Michael Graziadei) heads off on tour with his pop rocker pop Danny Romalotti (Michael Damian) this May 27. Soap Opera Weekly Online is reporting the in demand Graziadei will be filming a role in a movied called The Reef.
Young and the Restless is bringing back Damian's Danny to facilitate Daniel's onscreen absence as the elder Romalotti asks his son to head out on the road with him in hopes of patching up their rocky relationship. Look for Graziadei's Daniel to return to Genoa City in July. Hey, I wonder if while out on the road Daniel might bump into Davetta Sherwood's Lily and Adrianne Leon's Colleen and convince them to come home and replace the pod people currently occupying those roles? Just a thought.
By Luke Kerr on May 05, 2008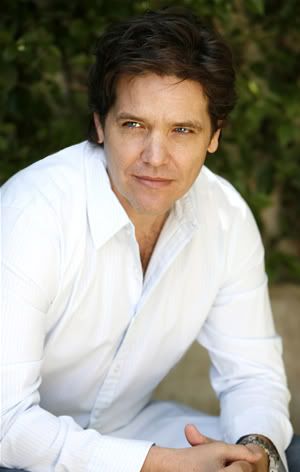 Michael Damian has announced on his Official Website that he will be returning to the Young and the Restless as Danny Romalotti this month. This is Damian's second return to Genoa City in as many months.
Damian's latest film, Moondance Alexander, was released on DVD on May 4th. Moondance Alexander stars Don Johnson, Lori Loughlin and James Best among others.
According to IMDB,Moondance Alexander is the story of "a spirited teen living with her eccentric mother. She is faced with another uneventful summer until she discovers a lost pinto pony named Checkers who has jumped out of his paddock. Although Moondance returns the horse to his rightful owner, the gruff and mysterious Dante Longpre, she is convinced that Checkers is a champion jumper in disguise and is determined to help him realize his full potential. Moondance manages to talk Dante into training her and Checkers for the Bow Valley Classic and despite the criticism of her peers; discovers that perseverance, loyalty and individuality can land you in the winner's circle."
By Luke Kerr on March 17, 2008
Here's a trip down memory lane for Young and Restless fans. Straight from Youtube a clip of Danny and Lauren singing at a concert in the 80's.
And might I just say that as a newer fan I'm having a very hard time meshing this clip with the Young and Restless that I got hooked on. This seems so out of character from what I'm used to. It seems like it should be on an ABC soap.
By Jamey Giddens on March 13, 2008
The cover of the new Soap Opera Digest set to hit the stands tomorrow (March 14) doesn't make the possible return of former Y&R star Lauralee Bell (ex- Christine "Cricket" Blair) for the show's upcoming 35th anniversary all that likely. While we haven't had a chance to read the actual article (the cover page was released online a day earlier than usual), a picture of Bell with the words "No Thanks" in quotes across it appears on the cover near the right side at the bottom. Beside the picture reads the caption: "Lauralee Bell: Why She Refused To Return". This could prove disappointing for fans who were looking forward to a mini-reunion of 90's Y&R supercouple Danny and Cricket. It has already been confirmed that Bell's former co-star Michael Damien (Danny Romalotti) is returning to the show. Danny's return will be at the behest of another of his exes, Phyllis (Michelle Stafford), who summons him to town to deal with the latest drama concerning their son Daniel (Michael Graziadei), however pop star Damien is reported to be performing at least two songs when not dealing with his troubled offspring. Perhaps Danny will do a set with Neil (Kristoff St. John) 's current squeeze Karen (Nia Peeples) or Daniel's friend with benefits Amber (Adrienne Frantz)?