Melissa Reeves
By Jillian Bowe on February 04, 2010
Former
Days of Our Lives
star
Melissa Reeves
(ex-Jennifer) speaks out about her onscreen grandmother
Frances Reid's
passing. Via Facebok Reeves said,
The news of Frances Reid passing breaks my heart.she was an incredible friend and mentor, not to mention an incredible "Gram" with a wicked sense of humor! What an honor and blessing to have known her for so many years. I pray she is in great peace now.what a beautiful woman! I am so glad many of you got to know her through Days of Our lives. I love you Frances! xoxo, Missy
By Brian Peel on October 26, 2009
Fancy a bit of a giggle? Stumbled upon this old video, which houses a few of Days of Our Lives' best bloopers. It just goes to show how funny Matthew Ashford and Melissa Reeves are in real life, plus the gorgeous Leann Hunley and Thaao Penghlis. This clip also sports a potty mouth from Frances Reid, as well as Stephen Nichols and Mary Beth Evans caught in a couple of hard positions. My pick of the bunch is Leann Hunley's comment about the split in her dress. Flawless! Watch for Alice Horton dropping the 'F' bomb? It sounded like it. Well who knew?
By Jamey Giddens on October 22, 2009
Since hubby
Scott Reeves
has booked a recurring gig on
General Hospital
as Steven Lars Webber, wouldn't it be the bee's knees if
Fronsie-kins
tapped Reeves' real-life wife
Melissa Reeves
as Felicia Jones? GH already has a former
Days of Our Lives
superstar playing Flea's daughter Maxie (
Kirsten Storms
), and doing a bang up job I might add. How much you wanna bet lightning could actually strike twice for a change with Missy in the role of the Runaway Mom? GH could then bring back Dr. Tom Hardy, last played by
Matt Ashford
, who of course played opposite Missy in one of my all-time favorite pairings EVER, Jack and Jennifer on DAYS. It's too bad GH iced poor, drunk AJ Quartermaine, or Reeves could also share screen time with Jenn's "first love"
Billy Warlock
in Port Chuck. Come on Fronsie, whaddya say? Maxie needs to make nice with her Mama and I need my
Jennifer Rose
Felicia! Either that or to up my dosage of Lexapro...
By Luke Kerr on October 07, 2009
Scott
and
Melissa Reeves
visit with
Michael Fairman,
at
Michael Fairman Soaps
, about
Days of our Lives,
The Young and the Restless
and their new weekly radio program
The Scott and Melissa Reeves Show
.
MICHAEL: I like your concept. Will you play music on the show, as well as have guests?

SCOTT: We will have guests playing music, and we will have giant songwriters that have written hits. A lot of the artists are soap fans themselves, and you would be surprised when we've gone to award shows, and how many people would say they watched the soaps. READ MORE

MELISSA: It is fun to hear who has watched, and we always are shocked to hear who they are!
By Jamey Giddens on June 23, 2009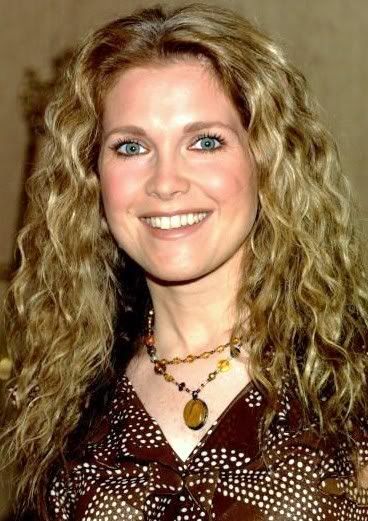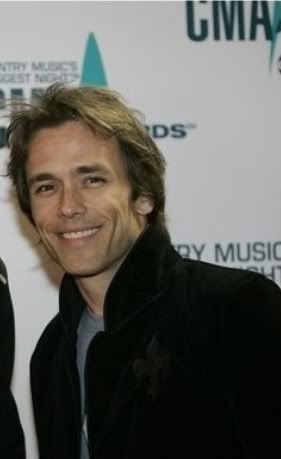 One of my all-time fave soap personalities ever, ever,
ever
Missy Reeves
(ex-Jade,
Santa Barbara
; ex-Jennifer Rose Horton Alamain Deveraux Blake Almost Brady Deveraux, DAYS) and her hubby
Scott Reeves
(Jake, DAYS; ex-Ryan, Y&R) are launching their own soaptastic country music radio show!
According to We Love Soaps' Roger Newcomb, the program is being produced by Cool Broadcasting. Well, I'd rather have my Jennifer Rose back in Salem eating one of Gran's donuts while investigating the Kiriakis and DiMera crime families with her beloved Jack (Matt Ashford), but I guess this is the next best thing!
By Brian Peel on November 10, 2008
November 8 marked 43 years of Days of Our Lives on our screens. I know lately we have been less than satisfied at what the show has had to offer, but to celebrate the rich history of the show, I felt the need to take a trip back down memory lane. Soaps have that effect on people. You get carried away to a place filled with fantasy and nostalgia - after all this is where it all began soaps. We hope one day our favourite shows will return to the landmark it once used to be. Big Sigh.
There are so many characters in this clip, too many to mention, but it's actually worth the 9 or so minutes. The scary thing about this, at the halfway mark, you actually begin to think of your age. I know I did anyway - a frightful experience. Ok, so I've just turned 30, but why in God's name can I remember things like Kimberly giving birth to Andrew in a stable just like it was yesterday. See, that's nostalgia for you. READ MORE