Melissa Fumero
By Jamey Giddens on November 26, 2008
Okay you knew it was coming. Now that the Idiots In Charge of The-Soap-Opera-Formerly-Known-as-Days-of-Our-Lives have let the phenomenal
Blake Berris
go, I decided to start out doing a Wishful Casting about where Berris should end up, but it turned into more of an analysis of which soaps are managing to set things up for their next generation the right way, and which ones are getting it wrong, dead wrong.
Much of the daytime industry is experiencing a serious drought in terms of talented, young stars who can actually, you know, act. Save for The Young and the Restless, One Life to Live and General Hospital, the under 30 set at most soaps is pretty much comprised of rejects from the Pamela Anderson School of Acting and Pantomime. I'll start with the soaps in most need of help and work my way up. READ MORE
By Luke Kerr on October 16, 2008

"Bitchy Bangs Shocks Gigi!"
is the
One Life to Live
headline in this week's
ABC Soaps In Depth
. You can check it out on news stands or subscribe to
ABC Soaps In Depth
by visiting the magazine's
official website
.

Related Links:
Adriana Calls Herself Bitchy Bangs
l
The Origin of Bitchy Bangs
l
DC #230: ABC Bitchy Bangs
By J Bernard Jones on September 20, 2008
Grumblings about post-40th anniversary writing on One Life to Live have been growing recently. Even Ron Carlivati's biggest fans and cheerleaders are scratching their heads about a perceived drop in quality, including some like our friend Nelson Branco and TV Guide's Michael Logan. Personally, I'm not 100% on board with that specific criticism. I think the day to day writing is pretty much OK and very entertaining, with some glaring missteps in plotting. Unfortunately, Carlivati has developed a tendency to Guza-fy it up a bit with endless repetition of some themes ("Who's your daddy?" indeed) and his Paul Rauch-era 80's fetish does get a bit tiring. But that's not my biggest gripe.

Why in Sam Hill are so many actors chewing scenery as if it were part of an all you can eat Red Lobster buffet? Seriously, ever since the 40th anniversary and the end of the Writers' Strike, every episode seems to have at least two or three actors who floated in on a lifeboat from the good ship SS Passions and docked in Llanview Harbor. But here is the thing: I don't really fault the actors. Bear with me and I'll tell you why. READ MORE
By Luke Kerr on August 04, 2008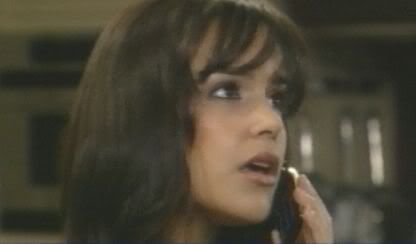 TV Guide Canada's Nelson Branco is reporting in the latest The Nelson Ratings that Melissa Fumero is returning to One Life to Live as Adrianna "Bitchy Bangs" Cramer.
By Luke Kerr on May 28, 2008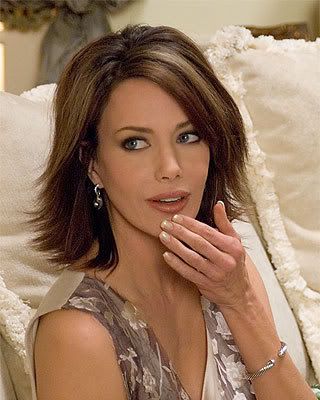 TV Guide Canada's Nelson Branco has published his Most Improved Actors of 2008, naming the actors who he believes have improved dramatically in the first half of 2008.
In addition to the Most Improved Actors of 2008 Branco also named his picks in his "Booster Club" categories including: Most Improved Soap, Most Improved Writers, Most Improved Love Story, Most Improved Network, Most Improved Magazine, Most Improved Direction, Most Improved Casting, Most Improved Producer, Most Improved Hair, Set Design, Lighting and Costume and Most Improved Opening.
So here is my question. If you were going to name your "Top 10 Most Improved Actors" so far in 2008 who would you name? I know several of Branco's picks would make my list.
By Luke Kerr on May 13, 2008
For those of you who are fans of the CBS soaps or
Days of Our Lives
and do not watch
One Life to Live
and didn't get a chance to hear "Bitchy Bangs" used on the show, here is the clip from the May 12th episode along with the original comment on Daytime Confidential's episode
#230 ABC Bitchy Bangs
.
HUGE shout out to Ron Carlivati!