Melissa Archer
By Jillian Bowe on February 03, 2010
One Life to Live star Melissa Archer chatted with On Air On Soaps' Michael Fairman about what exciting things her alter ego Natalie will be facing this month and sheds some light on John Brotherton's (ex- Jared) return. READ MORE
By Jamey Giddens on February 03, 2010
Look for
John Brotherton
to reprise the role of Jared Banks on
One Life to Live
this Feb. 8, according to
TV Guide Canada
. Apparently Natalie Buchanan's (
Melissa Archer
) slain hubby will return to help her through a "dangerous situation". Wouldn't it be cool if deceased relations could return to help us through life's sticky predicaments in real life? You know, like tax season? My Paw Paw was quite the boot leg accountant in his day! Although, he did get audited quite often...nevermind.
By Luke Kerr on November 16, 2009
New York soap, primetime and Broadway stars turned out for the Stockings with Care celebrity bartending event at the Stitch Bar & Lounge on November 11. The event, which helps raise money to buy holiday gifts for children whose families cannot afford to celebrate their holiday, brought together stars from All My Children, As the World Turns, One Life to Live and former Guiding Light stars.
See photos of Adam Mayfield, Austin Peck, BethAnn Bonner, Brandon Buddy, Bree Williamson, Brett Claywell, Brian Kerwin, Brittany Allen, Daniel Kennedy, Daphnee Duplaix, David Fumero, Grant Bowler, Jason Tam, Jesse L. Martin, Mandy Bruno, Malcolm Jamal Warner, Mark Lawson, Melissa Claire Egan, Melissa Fumero, Meredith Hagner, Michael Urie, Murray Bartlett, Robert Bogue, Stephanie Gatschet, Terrell Tilford, Terri Colombino, Trent Dawson, Vanessa Williams and more after the jump. READ MORE
By Melodie on November 10, 2009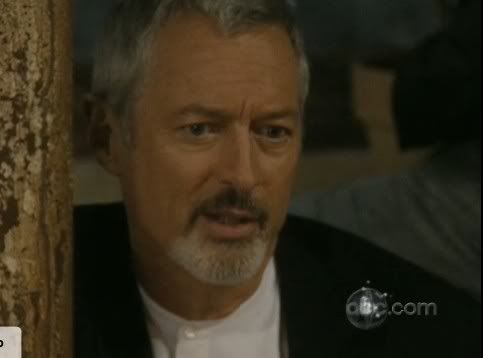 Mitch Laurence (
Roscoe Born
) is back and already causing major trouble. Will Jessica (
Bree Williamson
), Natalie (
Melissa Archer
), and Jared (
John Brotherton
) survive Mitch's wrath?
READ MORE
By Luke Kerr on November 06, 2009
Current and former
One Life to Live
stars spoofed the genre will all know and love this past Nov. 1 in
"Queen Bea": A Soapsical,
at the Laurie Beecham Theare in New York .
Bree Williamson
,
Mark Lawson
,
BethAnn Bonner
and
Chris Stack
starred in the musical comedy about a down and out soap diva.
Renee Elise Goldsberry,
Melissa Archer
,
John Brotherton
and
Jason Tam
were also in attendance.
See more photos of your favorite current and former One Life to Live stars at "Queen Bea": A Soapsical after the jump. READ MORE
By Luke Kerr on September 01, 2009
The 36th Annual Daytime Emmy red carpet was awash in different hughes of red, orange, tan and brown. All My Children's Susan Lucci chose a orange gown. See which gowns Guiding Light's Gina Tognoni and Marcy Rylan, As the World Turns' Colleen Zenk Pinter, Meredith Hagner, Marie Wilson and Ewa Da Cruz, General Hospital's Lexie Ainsworth, One Life to Live's Melissa Archer and The Young and the Restless' Adrienne Frantz, Tonya Lee Williams and Victoria Rowell chose after the jump. Which did you like best and which did you like the least? See the dresses HERE. READ MORE