Maura West
By Luke Kerr on May 20, 2009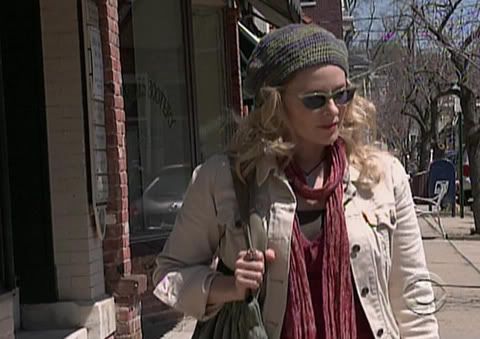 Cady McClain
returned to
As the World Turns
and it looks as if the story could end up being all about Paul, yet again. I pray that the show abandons anything and everything Rosanna might have to do with Paul, asap. The Cady McClain version of Rosanna I fell in love with was the
Hogan Sheffer
version. She was confident, in charge and a backbone. She was one of my favorite
As the World Turns
characters. That was years ago. The last time Rosanna appeared all those great qualities had disappeared. Hopefully "the third time is the charm" and Rosanna finds her spine. I'm not sure I can watch this once great character pulled back into the Vortex of Suck.
Once upon a time Rosanna would have been the perfect character to fill void left by Carly's absence, while Maura West took maternity leave. Today that isn't a certainty. Of course it isn't McClains fault As the World Turns is in shambles, but Rosanna's return will either make the show's problems more glaring or provide an opportunity to rebuild. More pictures after the jump. READ MORE
By Mark on May 17, 2009
Carly's (Maura West) drinking problem is getting worse on Monday's episode of As the World Turns.
By Jamey Giddens on May 01, 2009
Ruh roh.
Jean Pass-The-Salami
(Jillian is Love!) better sit her behind down somewhere and try to write something resembling a decent storyline for
Van Hansis
.
The Suds Report
is saying the actor is busy trying to book new gigs!
Should Nuke fans be worried about losing Luke Snyder? Van Hansis (Luke) recently told The Suds Report he's been busy auditioning for roles in independent films and nighttime shows. "I was even up for roles on Gossip Girl and [new NBC series] Kings," reveals the Daytime Emmy-nominated superstar. "But I'm not planning on leaving World Turns just yet. It's good to keep your options open. I have outs in my contract." Very smart, Van, considering World Turns may only be spinning for one more year."
By Mark on April 17, 2009
By Nicki on April 13, 2009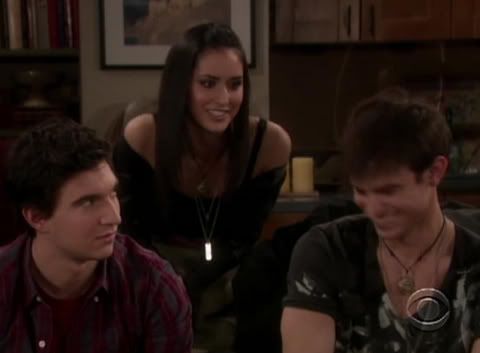 Bits of annoying banter started off this week for
As the World Turns....
let's just hope it doesn't dominate the week.
First off lets start with the couple who are definitely not going to make it long term, Parker Munson and Liberty Ciccone. Liberty is far beyond Parker in maturity and you can already tell she wants out. However for now she seems to be letting him get his way as she agreed to turn down the internship of a lifetime. Meanwhile Parker is acting more like a 5 year old then a teen with his pouting and temper tantrums. And I don't care who you are you never speak to your mother the way he spoke to his mom Carly Tenney today, even if he did have a point on the drinking issue. READ MORE