Matt Walton
By Daytime Confidential on August 16, 2011
One Life to Live's Trevor St. John and his former co-star Matt Walton (pictured above) had fans on their feet at the Trevor St. John Luncheon on August 12. Held at the Newark Liberty International Airport Marriott during OLTL's Fan Club Weekend, the luncheon was one of the weekend's must attend events. See more photos after the jump! READ MORE
By Jamey Giddens on October 22, 2010
SPOILER ALERT
: Blair Cramer's (
Kassie DePaiva
) latest lover-turned-moustache twirling villain, Eli (
Matt Walton
) bites it next week on
One Life to Live
when Cole (
Brandon Buddy
) pops him like a zit, and his portrayer tells
Soap Opera Digest
he knew the writing was on the wall.
"Not knowing where it was going was a little hard," he tells Digest. "But I knew it couldn't go on forever and there was no redeeming him after a certain point, so I was just waiting for that Joey-Tribbiani-falls-down-the-elevator script to come my way, and it did the Friday before my last week, so I was just like, 'Okay, I guess that's it!" READ MORE
By Daytime Confidential on October 13, 2010
One Life to Live's stars, including Hillary B. Smith (pictured above), turned out for the One Life to Live Fan Club Luncheon on October 9 at The New York Helmsley Hotel. Check out photos from the event after the jump! READ MORE
By Jillian Bowe on October 08, 2010
One Life To Live's
Matt Walton
flexes his comedy muscle in a sketch comedy bit for the site College Humor. Walton stars as Ed Ward, a mayor for Sim City and gives a funny ad for re-election. Thanks to
Bronxgrrl
for the tip. Watch more after the jump!
READ MORE
By Daytime Confidential on September 14, 2010
One Life to Live's Florencia Lozano celebrated the opening of her new play "underneathmybed" on September 10 at Dublin 6 in New York with OLTL co-stars Gina Tognoni, Matt Walton, Terrell Tilford and Trevor St. John (pictured above). Described as "a passionate and bold work" by Theater Mania, "underneathmybed" runs through October 10 at the Rattlestick Playwrights Theater. See more photos after the jump!
By J Bernard Jones on August 25, 2010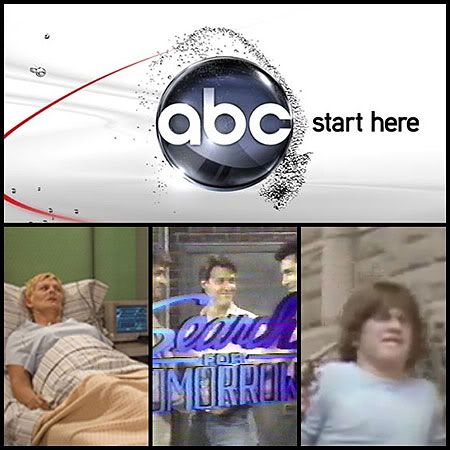 Watching the ABC daytime lineup lately has been a little déjà vu for this old time soap viewer. Perhaps "copying" is too strong a term. Maybe "homage" would be a better word or, perhaps, "sticky fingers." On the other hand, the stories in question here are different from either classic soap opera tropes (boy/girl-meets-hates-falls-in-love-with-girl/boy stuff) or classic soap cliches (supervillain-returns-from-the-dead-with-an-evil-twin shenanigans) because of their very specificity.
All three of the ABC's daytime dramas currently are airing stories or arcs that have been a little too close to the mark of several cancelled Proctor & Gamble shows, begging the question "Does Brian Frons really admire those old, now defunct serials as much as he loves pilfering CBS soap stars?" Let us count the ways: READ MORE