Martha Byrne
By J Bernard Jones on June 24, 2009
NAME THAT PLOT: An ambitious, publicly principled but morally crippled politician with aspirations for higher office has a hidden but longstanding extramarital affair while in office. His wife, moneyed or ambitious in her own right, not only knows of her husband's indiscretion but also puts up with it as long as it does not bring embarrassment to her or damage her own priorities. Is it...
A) All My Children's DA (Kieran Campion) and wife Madison (Stephanie Gatschet)
B) General Hospital's Mayor Floyd (John Bolger) and wife Andrea (Martha Bryne)
C) South Carolina Governor Mark Sanford and wife Jenny
D) All of the Above
Here's a hint: the correct answer is not A, B, or C....(continued) READ MORE
By Regan Cellura on June 18, 2009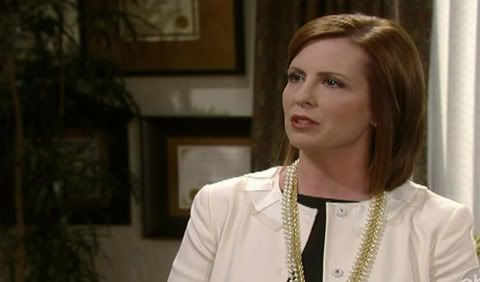 Here's the Scoop! 06.18.09

If it's murder…
Who killed Brianna Hughes? Would they really bring Martha Byrne onboard and make her a murderer? Will there be suspicion thrown Alexis's way? I liked Byrne's introduction and especially liked her comment to Patrick about not knowing that she was the Mayor's wife. My first thought was, hmmm, we all should know the Mayor's wife especially if the Mayor and his wife are central the storyline.
Despite being a big brat lately… Kristina has tried to be the perfect child to impress her mother. What's the straight A student going to do when she learns her mother ain't perfect? Hey Kristina haven't you ever heard of 'do as I say, not as I do?' Will Kristina's disappointment in her mom send her in her nonexistent father's direction? When Kristina first hit the canvas the story SEEMED to be going in the direction of 'poor me, daddy pays me no attention.' Now that it's Alexis letting her daughter down, will Kristina expect daddy to pick up the slack? I have to say, if you're going to give Sonny all these kids, he really should be more of a father to them. Who am I kidding… Nikolas hasn't even seen his son in the last six months, Jason abandoned his in the name of safety; in comparison Sonny is father of the year. God help us. READ MORE
By Luke Kerr on June 17, 2009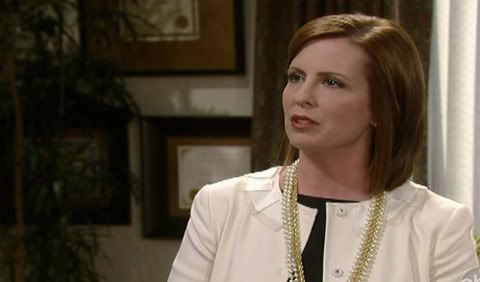 Martha Byrne
made her
General Hospital
debut during the last minutes of the show today. What are your first impressions? More pictures after the jump.
READ MORE
By Regan Cellura on June 15, 2009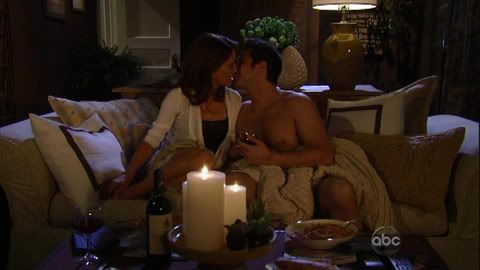 Here's the Scoop! 06.15.09

JOlivia…
more to come? That's the RUMOR! I actually like them together. Does this pairing have the legs to go the distance? Surely Dante's arrival will throw a wrench at the "mechanic." Weigh in!
What's the Mayor going public with? It's SPOILED to be "startling." Will he out his affair with the DA? Do we really care about this story except for it including Martha Byrne (Andrea Floyd)? What exactly do Ric and Andrea have cooking?
Was Rick Hearst given a proper send off? RUMOR has it there wasn't enough time. But there was enough time for a little Hearst –Byrne interaction. What's the deal? One RUMOR says Ric wanted the DA job back and was using Andrea to get it. Maybe "using" isn't the right word. The SCOOP says Andrea is the one to tell Ric about Alexis and Mayor Floyd's indiscretion. Was Ric planning on using that information to get his old job back? Really Ric? You're no angel; in fact, you slept with your wife's daughter around the same time. READ MORE
By Luke Kerr on June 12, 2009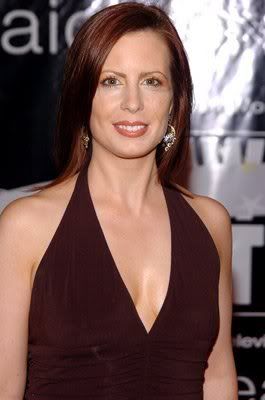 General Hospital's
Martha Byrne—
it still seems weird to say that— talked with
Carolyn Hinsey
at
New York Daily News
and discussed working at
General Hospital
as an actor while working at
The Bold and Beautiful
as a writer.
"Nobody at either place has a problem with that," says Byrne. "We all have the same goal— to be successful. Writing a script in my house from a breakdown from ["B&B" writer] Kay Alden has nothing to do with what I'm doing on 'GH.' I'm not going to walk in to 'GH' and say, 'Hey, guess what's happening on 'B&B'? I wouldn't do that."

By Jamey Giddens on June 04, 2009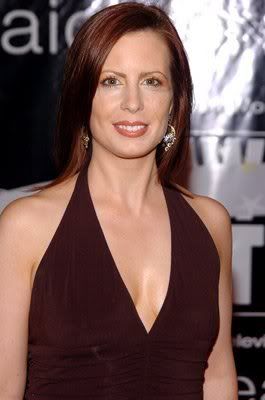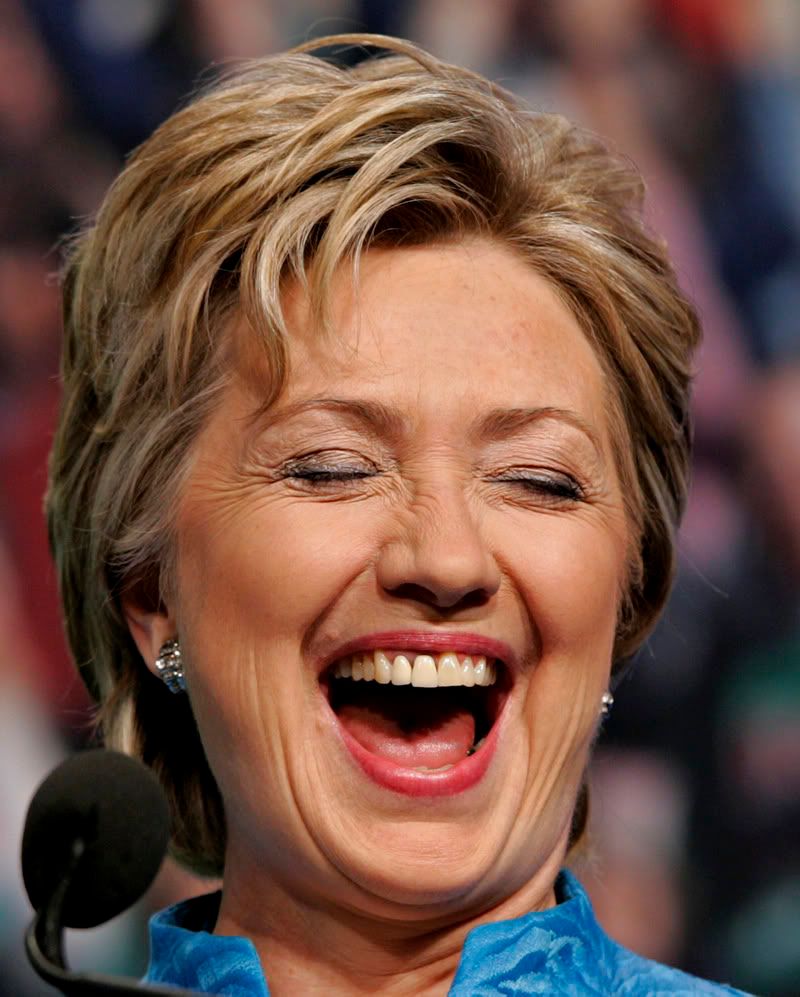 TV Guide Canada
's
Nelson Branco
got the scoop from
As The World Turns
alum-turned
Bold and Beautiful
script writer
Martha Byrne
on Andrea, the new political diva she's playing on
General Hospital
. Will Andrea bear a resemblance to a certain ex-First Lady-turned-presidential candidate?
TVG: Tell me about Andrea.

MB: Andrea is a very in-your-face, full of attitude, and opinionated character. Andrea's the opposite of Lily right down to the clothes. Andrea is the wife of a politician. She's the woman behind the man, and she needs to be heard and boy, is she ever! A scandal brings Andrea out from the shadows. She's busy trying to troubleshoot the situation with Robin and Patrick. Andrea doesn't take no for an answer.

TVG: Is Andrea modelled after Hillary Clinton?



MB: I think so. I often think of what happened behind closed doors between Hillary and Bill when the Monica Lewinsky scandal broke. There are two different sides to Andrea — a private and a public side.