Martha Byrne
By Luke Kerr on October 13, 2009
Martha Byrne
continues to share more about her web series
Gotham
. She reveals to
TV Guide Canada's
Nelson Branco
in this week's
Soapgeist
that
Margaret Reed
has been added to the premiere episode.
As the World Turns
star
Michael Park
joined
the series in September.
By Mark on September 21, 2009
Michael Park is joining Martha Byrne's Gotham: The Series. This was announced today on the series Facebook page.
MICHAEL PARK as RICHARD MANNING
Multi-millionaire. Hedge Fund manager. He seems to be the only guy on Wall Street that "saw it coming". He has the net worth to show for it....
By Jillian Bowe on September 20, 2009
Since departing the fictional berg of Port Charles,
Martha Byrne
has become a busy bee. The actress revealed she will be working on an upcoming project called
Gotham: The Series
. In it, Byrne will play Catherine Prescott and, according to the series
Facebook page
,
ANNE SAYRE as TINA HAVENS
Catherine's best friend. She lives for the moment, no matter what the consequences!
More will be revealed tomorrow. If fans want to get more information, they must email the series and become a fan online via Facebook.
By Regan Cellura on September 01, 2009
Here's the Scoop! 09.01.09
September already! Two months away from sweeps and General Hospital is going to throw us into one of their stunts which kicks off at the end of this week and really heats up by next Tuesday. Anyone afraid of clowns? Apparently Spinelli is…

Carly's bun in the oven… Is it popping? RUMORS have some contractions starting but will Jax's baby be joining the cast soon? What about the RUMBLES that TPTB are returning to the couples that have worked in the past? Does that mean we're in store for Carly and Sonny Round 1,000,000? I hope not, I actually like CarJax. READ MORE
By Luke Kerr on August 24, 2009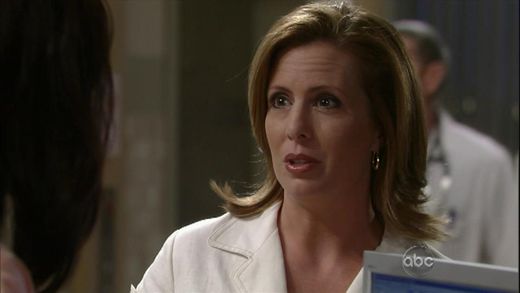 Martha Byrne is on her way out of Port Charles. According to the print edition of ABC Soaps In Depth, Byrne's character Andrea gets a "pretty intense ending" the week of Sept. 7.
By Jillian Bowe on July 24, 2009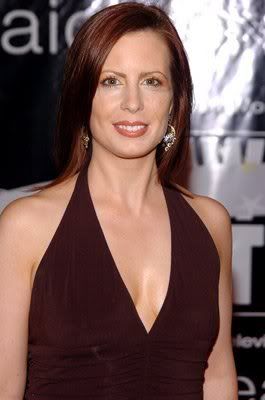 Don't expect
General Hospital
newbie
Martha Byrne
(Andrea) to be choked up about her old stomping ground. The former
As
the World Turns
star (Lily 1.0) dishes with
Michael Fairman
on her feelings when watching the show:
MICHAEL: Is it painful to watch? Is that why you don't check in to see your old cast mates? READ MORE

MARTHA: Not painful. I just don't feel a part of it anymore. There is so much going on there that has nothing to do with me. My friendships are my friendships, but sadly, I don't have the connection in a way. I do check in from time to time. I speak to Michael Park (Jack) all the time, and Kelly (Emily) and John (Holden) Hensley and Paolo, and the make-up and hair department of "ATWT". Those people are my friends. I miss that, those daily social aspects of seeing your friends. It's like leaving to go to college. You have those relationships you leave behind. But strangely enough, they become stronger, because there is a certain appreciation for the value of those friendships when you are not there on a daily basis. Like college, you have to really keep in touch with people to maintain those friendships. I am a very social animal and it's important to keep those relationships to me.
To read how Byrne landed a gig writing with The Bold and the Beautiful and working on GH click here