Mandy Bruno
By J Bernard Jones on July 15, 2009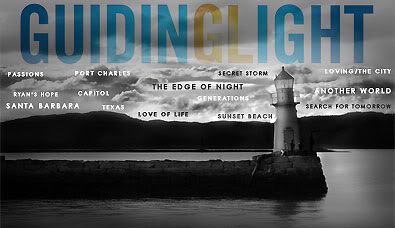 One of the hardest tasks in all of television must be bringing a daytime drama to a close. In other realms of entertainment, plays and musicals can be resurrected through countless revivals. Primetime TV shows can come and go, yet have the potential to be re-imagined or rebooted for the small or big screen. The biggest box office disasters can live on via countless direct-to-DVD sequels. Radio hosts and their dubiously talented sidekicks can be fired for the most hateful commentary, yet live on with the same formats other stations to be spiteful for another day.
With the exception of Dark Shadows, once a soap opera is canceled it is gone forever. During my time I've watched some of my favorites disappear: The City, Port Charles, Generations, Texas, and — in my opinion — two of the genre's titans, Santa Barbara and The Edge of Night. Many of you are still missing your own beloved shows over the last three decades as well. Fans of Capitol, Love of Life, Sunset Beach, Passions, Search for Tomorrow, and the still mourned Another World among others express their loss as if there yet remains a certain kind of grief that has not yet abated after all these years. Soon we will lose another giant among soaps: in less than ten short weeks, Guiding Light will shine for the last time on CBS. READ MORE
By Jamey Giddens on June 11, 2009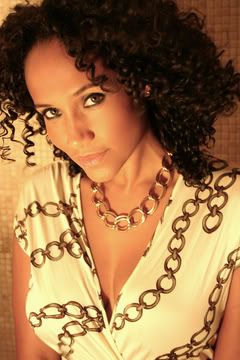 Ruh roh. Somebody better hide
Ellen Wheeler
from the Cyrina fans. Instead of a reunion between Cyrus and Marina (
Mandy Bruno
),
Murray Bartlett
is
teasing SOAPnet
's
David Ozanich
about some upcoming chemistry testing with Mel (
Yvonna Wright)
!
Do you know what the future holds for Cyrus?

I do, but they won't let me tell you anything.

Can you at least HINT at anything?

Well, there's some stuff coming up with Cyrus and Buzz which I think is quite lovely. I love the way they're going to tie up the story but they've asked me not to spoil the surprise. There's some stuff coming up that's been shot but hasn't been to air between Cyrus and Mel - they've been flirting a little bit.
Sounds hot to me! Somebody better tell Cyrus, chocolate melts in your mouth, not in your hands!
By J Bernard Jones on May 20, 2009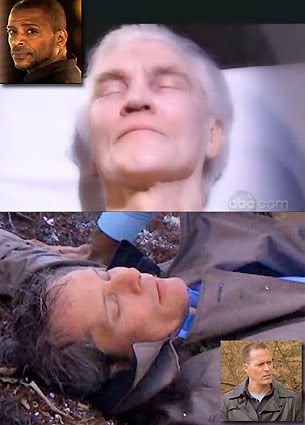 Hot on the heels of my admittedly scathing review of Friday's ultra-campy, Scooby Doo meets The Munsters inspired episode of All My Children which culminated in the murder of Stuart (Not Adam) Chandler, I finally had the opportunity to catch up with Guiding Light, which had its own less heralded "Who Killed Edmund Winslow?" whodunit kick off.
Since I received a little bit of blow back for my harsh (and well-deserved) criticism of AMC, I'd like to take the opportunity to explain why Springfield's simultaneous murder mystery is infinitely superior to Pine Valley's. READ MORE
By Melodie on March 30, 2009
Real life couple Rob Bogue and Mandy Bruno spent some fun in the sun swimming with dolphins and visiting with their fans during the Guiding Light location shoot, at Universal Orlando. They took some extra time to visit with me about Mallet and Marina's relationship, the adoption of their character's new son Henry Cooper Camalletti and if a reunion between Cyrus and Marina or Mallet and Dinah might be possible.
Daytime Confidential: What do y'all think about what's going on with Mallet and Marina right now? I mean they just adopted a baby and that's huge.
Rob Bogue: I think I can sum it all up in once sentence: They're happy, so look out.
Mandy Bruno: I agree. I mean I think that's the best way to say it. Every time everything falls into place it becomes ultimately boring and you have completely to explode it.
DC: I've been waiting for it to happen with Mallet and Marina because they've been happy for a minute.
MB: It's coming, It's coming. I mean, Mallet and Marina are trying as hard as they can to keep it that way (being happy) but this is a soap. READ MORE
By Jamey Giddens on March 20, 2009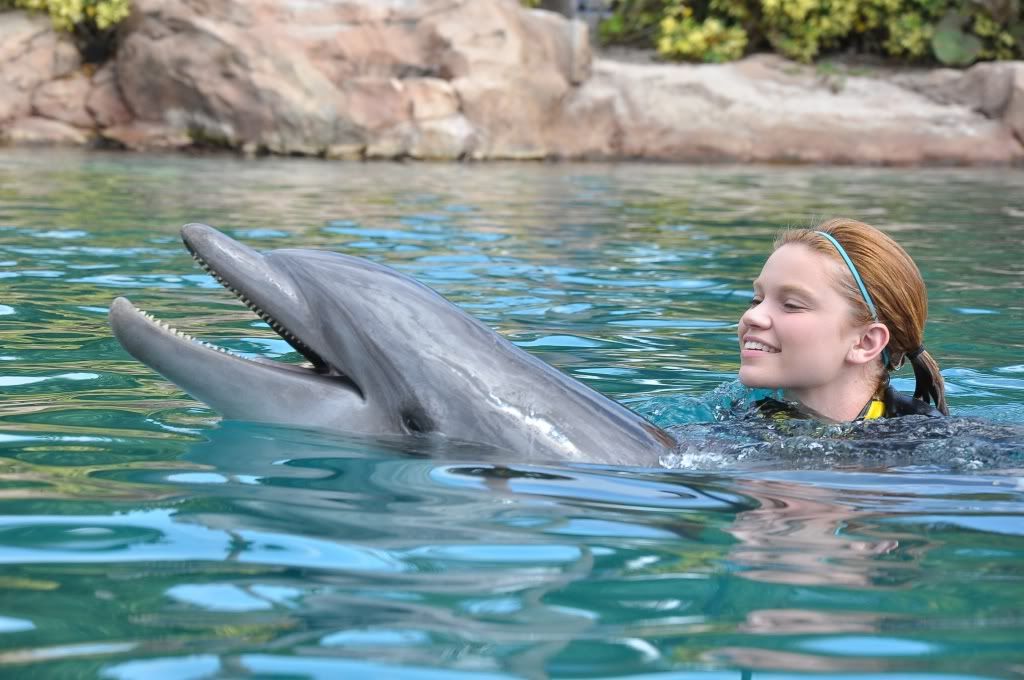 By Luke Kerr on March 04, 2009
Yesterday's
Guiding Light
was bittersweet for me because it reminded me of what once was. There are two primary reasons I got hooked on
Guiding Light,
Lizzie and the chemistry of Dinah and Mallet. Unfortunately, Dinah and Mallet imploded. Since
Jeff Branson's
arrival as Shayne Lewis, and his amazing chemistry with Dinah, I had all but forgotten about the one-time connection between Dinah and Mallet, until yesterday. Seeing them bond over the baby I couldn't help but think that
Gina Tognoni
and
Robert Bogue
still have it.
Guiding Light has made drastic improvements since February and I sincerely hope that the show decides to amp up the Dinah/Mallet/Marina/Shayne quad. There is oh so much potential there. More pictures after the jump. READ MORE