Lisa Rinna
By Luke Kerr on March 19, 2009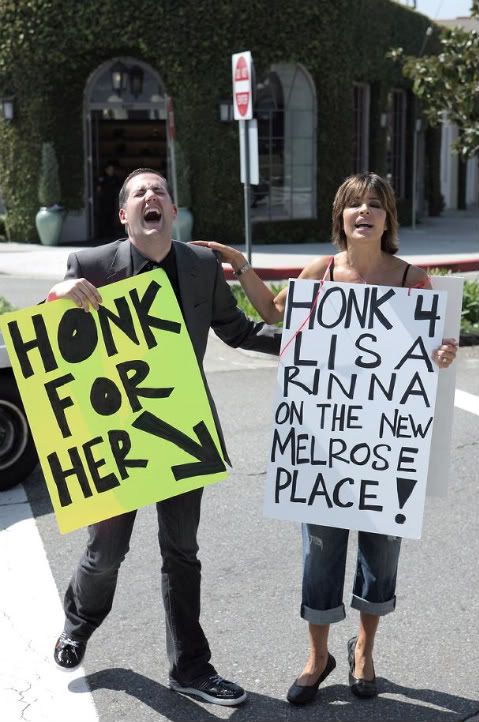 Heather Locklear
may have said no to the new
Melrose Place
, but
Lisa Rinna
certainly hasn't and is pulling out the big guns - Ross the Intern - in her latest attempt to join the upcoming show. I'm beginning to think that if Rinna keeps this kind of stuff up she just might too. The woman has turned herself into a one-woman PR machine for the upcoming show. It may seem like desperation born out of the bad economy or something else, but I'm beginning to believe no one should ever underestimate Rinna.
READ MORE
By Luke Kerr on February 26, 2009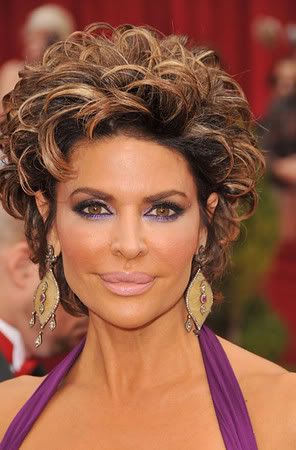 If you had to choose, would you rather host the launch of a new skin care line or go nude? For
Lisa Rinna
, who will be
posing for Playboy
, the answer is going nude. Rinna told
People
"I am more comfortable being nude than hosting an event like this."
Related: Lisa Rinna Posing For Playboy l Lisa Rinna: I Look Like a Freak l The Devil And Lisa Rinna Are So Busy l Love it or Hate it: Lisa Rinna At Oscars
By Luke Kerr on February 23, 2009
Love it or Hate it: Lisa Rinna at Oscars
By Jamey Giddens on February 22, 2009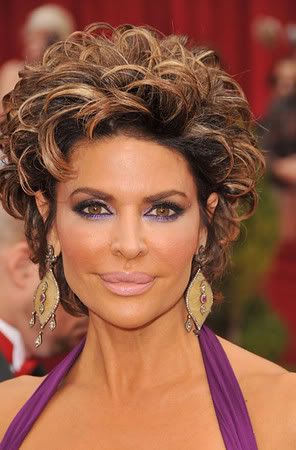 They say a picture is worth a thousand words, so I'm not gonna say shit else about
Lisa Rinna
at tonight's Academy Awards, not SHIT else!
By Luke Kerr on January 28, 2009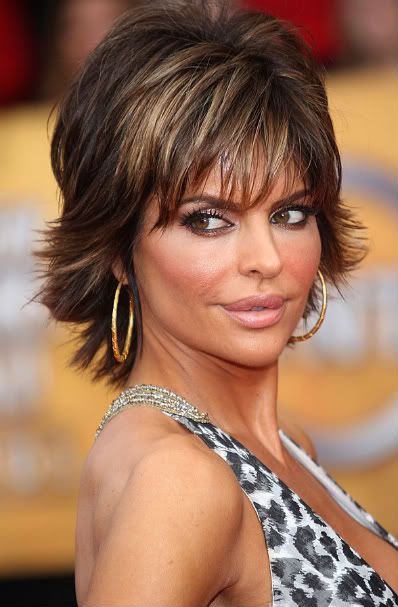 Lisa Rinna wants on the new Melrose Place bad, but she doesn't expect to be the show's first priority, according to E Online's Marc Malkin.
"I'm way down on the totem pole," Rinna acknowledged. "You know, this one doesn't want to do it, that one doesn't want to do it, so I'm just hoping that they get down far enough to me, where they're finally like, 'Oh, just call Lisa...Just hire her, for God's sake! Stop her begging!' "
I know that she may not be at the top of the list, but if you watched her on Veronica Mars I'd say she'd fit in right nicely as one of the new teen set's mother.
By Luke Kerr on January 10, 2009
What do you get when you pair
Lisa Rinna
and
Richard Simmons
on the
Today Show
? A "Tramp", or at least to
Kathie Lee Gifford
that's what you call it.