Lisa Ling
By Jillian Bowe on June 28, 2012
Not everyone is pleased about
Oprah Winfrey
airing a two-part interview with the Kardashians. OWN's
Lisa Ling
voiced her opinions on Reality TV's first family to
Access Hollywood Live
. Ling stated:
I had my issues with the Kardashians, absolutely. I think there's so much wrong with how they are the most revered family in the country, but they are, nevertheless. So I get why Oprah wanted to interview them. I mean, they are icons in pop culture right now.
To see more of Ling's explanation watch the clip after the jump! READ MORE
By Luke Kerr on February 16, 2011
Former The View co-host and Oprah Winfrey Show contributor Lisa Ling sat down with Wendy Williams on February 16 to talk about her new show Our America with Lisa Ling on OWN. During the interview Williams asked Ling to weigh in on the tragic news that CBS journalist Lara Logan had been sexually assaulted by an angry Egyptian mob. Ling responded,
"We don't know the circumstances yet, but when I first heard the story yesterday I was devastated. I have never met her, but she does incredible work and I wish her and her family well and hope that she comes back strong because her work is really unique. She's a very courageous woman and I wish her well.

Watch Ling talking about working for Oprah and a sneak peek at Our America with Lisa Ling after the jump! READ MORE
By Luke Kerr on July 09, 2009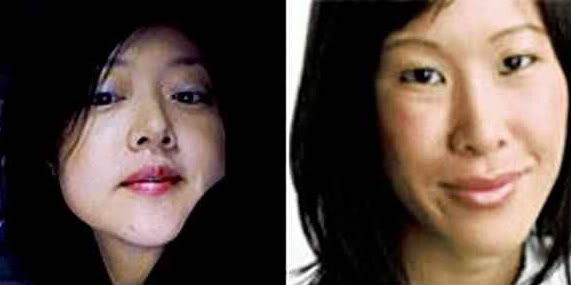 Lisa Ling has finally heard from her sister Laura Ling, who is in prison in North Korea. In June Laura Ling and Euna Lee were sentenced to 12 years in a North Korean prison for illegally entering the country. Lisa Ling revealed this is the first time she has spoken with her sister in weeks, in an interview with KOVR.
"It was only the first time I had heard her voice in weeks. ... I was so relieved but I feel so helpless," Lisa Ling, a CNN contributor, told affiliate KOVR in an interview Wednesday. "Because as an older sister, a best friend, a self-professed 'doer,' it's just difficult to know I cannot do anything to bring her home."
She said her sister "was very specific about the message that she was communicating, and she said, 'Look, we violated North Korean law and we need our government to help us. We are sorry about everything that has happened, but we need diplomacy.' "
By Luke Kerr on June 08, 2009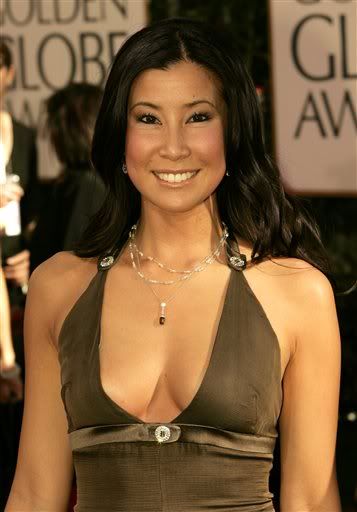 The
New York Times
is reporting that Euna Lee and Laura Ling –sister to former
The View
host Lisa Ling– has been sentenced to 12 years of hard labor for ""committing hostilities against the Korean nation and illegal entry." Diplomats had hoped that the journalists might be released as a gesture to ease the standoff between Washington and Pyongyang over North Korea's nuclear ambitions. Unfortunately, the sentence can not be appealed.
The North's labor camps are notoriously brutal. International human rights groups and North Korean defectors say detainees are subjected to frequent beatings, hunger and inhumane workloads. Ms. Ling is said to suffer an ulcer, while Ms. Lee has a four-year-old daughter at home.