Lindsay Lohan
By Luke Kerr on August 15, 2008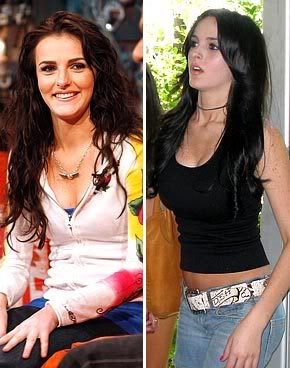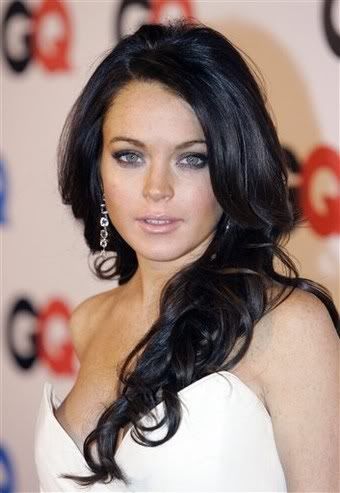 Just a week after the Anderson Cooper vs. Lohan clan war over Ali Lohan, the youngest Lohan finds herself smack dab in the middle of another controversy and this time big sister Lindsay Lohan is coming to her defense.
In the latest issue of US Weekly, the magazine has an article about Ali's "overnight curves." After being caught on the street by photogs asking her whether or not her younger sister had had a boob job an incensed Lindsay took to her Celebrity MySpace blog defending her sister.
It made me feel a bit sick to my stomach. My response simply was, 'Did you really just ask me that? She is a 14-year-old girl, and you are a pedophile!

All I am trying to say is that I was raised with a wonderful family surrounding me. Of course, we have our ups and downs, but all in all, my mother taught us to appreciate what we have been given. Nor would she ever encourage, or allow a 14-year-old child to alter her body. I am not judging people that do, but I am just saying that its not something that my family finds necessary to do, especially when you're not even fully developed yet!

Check out Lindsay Lohan's blog for the entire post.
By Luke Kerr on June 12, 2008
You may remember Amanda Seyfried as the little good girl Joni Stafford on All My Children or as Lucy Montgomery 2.0 on As the World Turns but now Vanity Fair has named her their July 2008 Pin-up girl.
Since leaving daytime this little actress has been busy with guest roles on Veronica Mars and Wildfire and a starring role on HBO's Big Love. This is an actress who has made the jump from daytime to Hollywood. In 2004 she starred with Lindsay Lohan in Mean Girls and this summer she stars with screen legend Meryl Streep in the Broadway adaptation of Mamma Mia on July 18. After Mamma Mia you can see Amanda in the Diablo Cody film Jennifer's Body.