Leslie Charleson
By Regan Cellura on March 04, 2009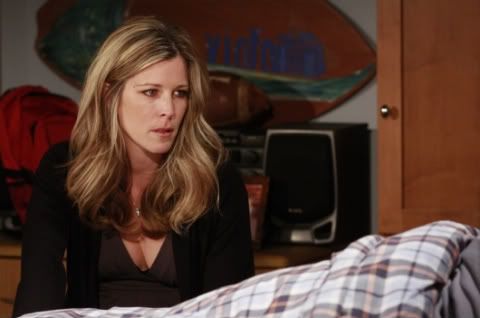 Here's the Scoop! 03.04.09
Michael's waking up but will he have a new face? Those clips in the promos are old shots as someone pointed out and all SPOILERS point towards a SORAed Michael Corinthos coming our way. Could be why Michael's face isn't in this batch of SPOILER pics.
Who will make the decision to go ahead with the risky procedure to wake Michael up? Yesterday I SPECULATED it would be Carly who gives the final go ahead and really, with no rights to his son, Sonny has no say. Carly, Jax and Sonny all meet with Patrick.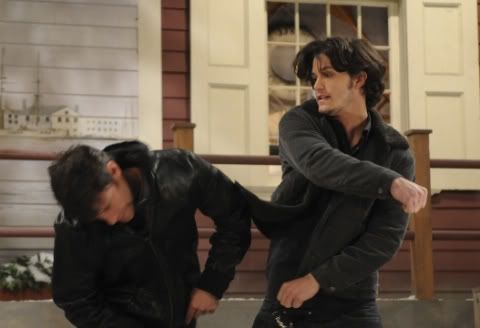 Ethan starts meeting the rest of PC.
He meets Lulu at the Haunted Star. Lucky MAY be coming to NotEmily's aid when the three are on the docks and Ethan punches Lucky! RUMORS have Elizabeth meeting the newbie as well and telling him he reminds her of someone. Don't forget, Robin also meets Ethan and tells the drifter she has no children.
READ MORE
By Luke Kerr on February 24, 2009
It's always nice to see
Jackie Zeman
pop up on
General Hospital
as Bobbie Spencer. During today's "What if Maxie died" episode we got to see her at the hospital and at Kelly's interacting with Monica (
Leslie Charleson
), Robin (
Kimberly McCullough
) and BJ (
Kirsten Storms
) respectively.
What did you think of today's show? Did they ever explain the hideous wig that Kirsten Storms was wearing? I missed the first ten minutes or so. I kept wondering if BJ was suffering from cancer or some other follicularly challenged disease. It definitely provided a much bleaker outlook of Port Charles and honestly I didn't think that was possible, considering how dour General Hospital can be. More pictures after the jump. READ MORE
By Luke Kerr on December 23, 2008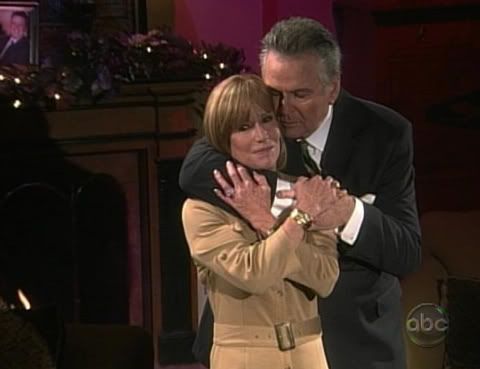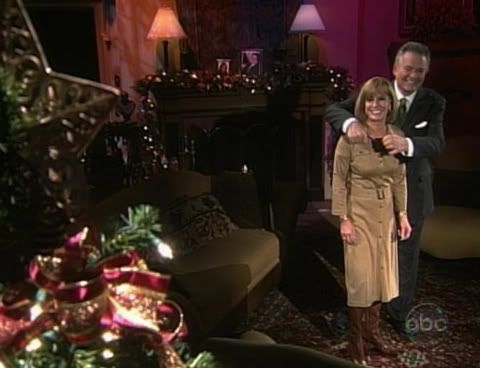 General Hospital's
Spinelli (
Bradford Anderson
) and Maxie (
Kirsten Storms
) helped Santa with some of his deliveries on today's Christmas episode. Each of the stories was thoroughly enjoyable but I liked the Quartermaine scenes best. Seeing Alan (
Stuart Damon
) and Monica (
Leslie Charleson
) reunite, along with the always wonderful
John Ingle
and
Jane Elliot
as Edward and Tracy, was great. If only the Quartermaines were given actual storylines.
READ MORE
By Regan Cellura on September 16, 2008
As we
reported
, Monica Quartermaine (
Leslie Charleson
) will appear on
Night Shift
. Thanks to my partner in crime, Tina, we have the episode description for her appearance.
GENERAL HOSPITAL: NIGHT SHIFT - "Truth and Consequences" - Patrick puts the entire hospital in jeopardy when a notorious patient dies and Dr. Monica Quartermaine (Leslie Charleson) pays a visit to the night shift. Meanwhile, Robert reminisces about the past with Anna (special guest star Finola Hughes) before taking a turn for the worse. Later, Saira confronts Leo while Kyle and Eric (special guest star Chad Allen) share a tender moment on "General Hospital: Night Shift," TUESDAY, OCTOBER 7
By Regan Cellura on September 10, 2008
Here's the Scoop! 09.10.08
Sam working for Jason? Anyone remember the drops of info Brian Frons gave? He mentioned Sam and Jason working together and at that time I cautioned not to read too much into it. The LATEST? Sam MAY become Jason's person on the inside of Karpov's organization. A word of caution: some are taking this and running with it, suggesting that a JaSam reunion is coming. Right now, that does not seem to be happening. Could it be? Anything is possible, but right now it seems someone took the information about Sam becoming an informant for Jason and turned it into a FanFic where the couple reunites.
Remember...LuSam is moving in together, exchanging "I Love You's" and Liason has a whole bunch of scenes coming up this month.
The "It's not safe talk" that's SPOILED to happen after Sonny and Kate's wedding...Liason fans know what I am talking about. I hear that while Jason MAY be dishing it out, Elizabeth just MAY not be taking it. READ MORE
By Jillian Bowe on July 23, 2008
Even though
General Hospital Night Shift'
s, second season premiere was a smash (take that as you want) I was upset over the fact that Dr. Russell Ford was given the bum rush on
Night Shift
and on its mother ship,
GH
.
Dr. Ford wasn't a fan favorite, yes I know, but we never knew why he was so frosty. Viewers weren't given the chance to find out what's under the exterior of his gruff demeanor; we were denied a glimpse of Russell Ford the man, under the hostile layers that was called his personality.
I was a bit perturbed that a medicine man such as Ford, made a huge error in judgment by pulling out the glass shard from his neck resulting in his death. Being a doctor, the Chief of Staff at that, making such a huge blunder such made no sense. Especially since GH made it a point to show that Ford was one who didn't like mistakes made at all. Look how he jumped all over Nurse Elizabeth Webber for the medicine that he stated she never administered. I know that when you're in shock you do crazy things but this one was ridiculous.
So many missed opportunities were lost with this man. He could have had a back story, hell he really could have had a future story also. I loved his interactions with Jason Morgan on the last season of Night Shift. READ MORE