Lawrence Saint-Victor
By Luke Kerr on June 25, 2009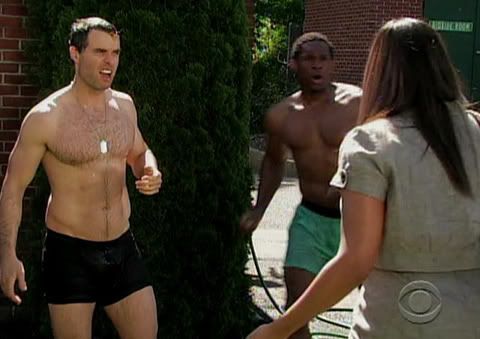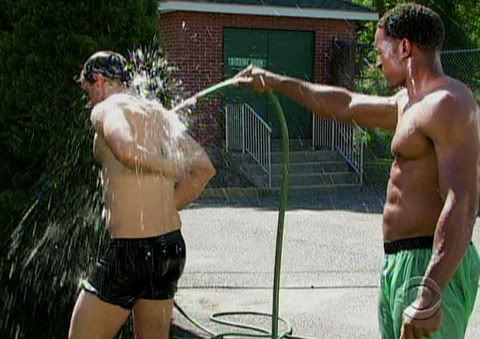 Has anyone checked to find out if our Melodie needed resuscitation after today's episode of Guiding Light? Take your best Caption This shot at these images of Cyrus (Murray Bartlett) and Remy (Lawrence Saint-Victor) on today's Guiding Light. READ MORE
By Jamey Giddens on June 12, 2009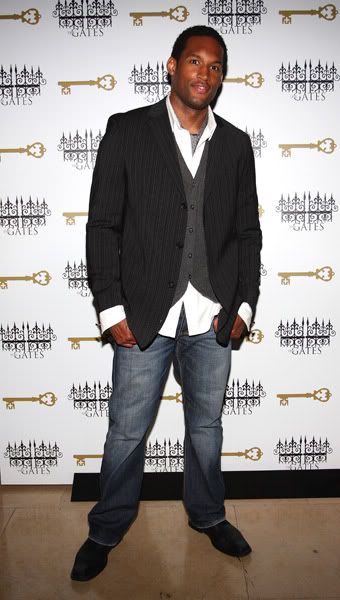 Hey brass at
General Hospital,
wanna a.) give the fans what they want in terms of more storylines featuring the hospital and b.) actually tell a storyline featuring people of color on your canvas as opposed to simply having them provide psychiatric counseling, prenatal advice and sassy commentary at the nurses' station? How about bringing back the character of Tom "Tommy" Hardy Jr. in the form of
Guiding Light star
and recent
Ugly Betty
guest
Lawrence Saint-Victor
?
As the son of Dr. Tom Hardy (last played by DAYS superstar Matt Ashford) and Tom's African-American ex-wife Dr. Simone Ravelle (last played by Felicia Bell), Tommy Hardy is a legacy character in the true definition of the word— the grandson of GH's first supercouple Dr. Steve (the late John Beradino) and Nurse Audrey (Rachel Ames), which makes Tommy a descendant of Port Charles' first family and a cousin to Elizabeth Webber (Rebecca Herbst). READ MORE
By J Bernard Jones on May 20, 2009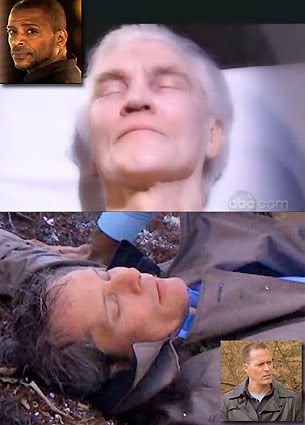 Hot on the heels of my admittedly scathing review of Friday's ultra-campy, Scooby Doo meets The Munsters inspired episode of All My Children which culminated in the murder of Stuart (Not Adam) Chandler, I finally had the opportunity to catch up with Guiding Light, which had its own less heralded "Who Killed Edmund Winslow?" whodunit kick off.
Since I received a little bit of blow back for my harsh (and well-deserved) criticism of AMC, I'd like to take the opportunity to explain why Springfield's simultaneous murder mystery is infinitely superior to Pine Valley's. READ MORE
By Jamey Giddens on March 19, 2009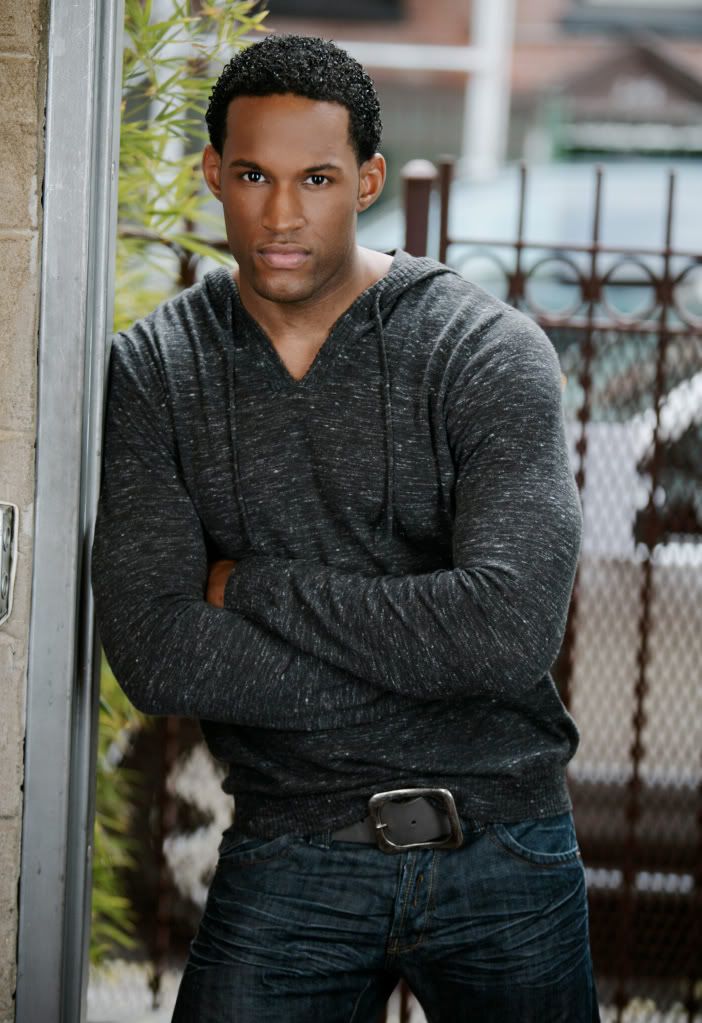 Anyone who thinks Guiding Light hunk Lawrence Saint-Victor is just another pretty face should think again. As Remy Boudreau, the loveable lug, who has been there for practically every distressed Springfield damsel from the late Tammy (Stephanie Gatschet) to Ava (Michelle Ray Smith), Remy has always been the dashing knight, who never quite got to ride of into the sunset with the girl of his dreams. That could all be about to change, now that things are heating up between Remy and Christina (Karla Mosley), the quirky, fellow med student who married him for student loans, if not convenience. Could it be love for this cute pairing?

Saint-Victor recently shared his thoughts about that very subject with Daytime Confidential. He also gave us a sneak peek of tonight's Ugly Betty (8 pm ET/7 pm C), which features him in a steamy role opposite Mode's vicious fashionista Wilhelmina (Vanessa Williams). Will Willie be drooling over Saint-Victor's pecs like DC's Jillian, Nicki and Mel?
Daytime Confidential: Congrats on booking Ugly Betty, it's one of my favorite shows. Tell me about your role.
READ MORE
By Regan Cellura on March 11, 2009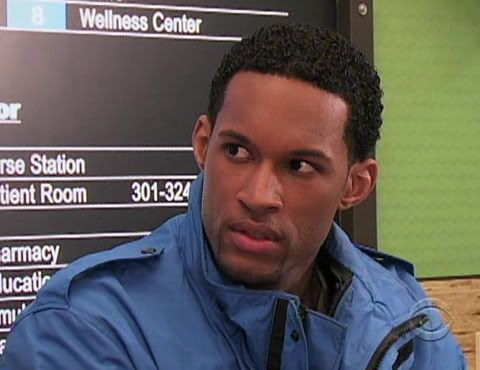 Hey
Guiding Light
fans, tune into
Ugly Betty
on March 19th. According to
SOD
,
Lawrence Saint-Victor
(Remy) will be a guest star on that episode of
Ugly Betty
!
By J Bernard Jones on January 30, 2009
Funny how the universe sometimes lines up and minds think alike, isn't it? Guiding Light is in the thoughts of a lot of people these days. Bloggers, soap journalists and industry watchers — not to mention the writers, cast and crew of GL — are all on pins and needles about this 72 year old institution. The writing has been on the wall among commentators on the Internet and in the soap press for some time regarding GL's maybe/probably/likely cancellation, which would essentially signal the final march along daytime's trail of tears as the end of the genre.
The signs are obvious and ominous: GL has been hovering at a 1.5 rating for the last few months, a situation exacerbated by a genre-crushing free fall in advertising revenues, which have in turn led to massive budget cuts by the networks for all the shows. If GL doesn't get its act together by the Ides of April, as our own Jamey Giddens so aptly put it, the oldest series on broadcast television will bite the dust. However, there is hope. As has been reported here, Guiding Light needs the minimum of a steady 1.8 rating to avoid getting the ax.
Back to minds thinking alike: Just as I was finalizing this list, Mr. Giddens posted his "Top 10 Last Ditch Stunts To Save Guiding Light," followed by Spauldingfield's awesome GL promo posted by Luke Kerr. Because of their excellent efforts I almost decided to not post these recommendations, but the situtation at Guiding Light is so important to those of us who love the show that I felt it was more important to contribute to the call to keep GL on the air and risk repetition than not do so. Therefore, consider these considerations an addition to their efforts. GL needs viewers not tomorrow, but today and here are ten reasons to tune in right now! READ MORE