Lawrence Saint-Victor
By Luke Kerr on November 16, 2009
Wed-Locked episode two, "Babytalk," finds Denise (Karla Mosley) and Robert (Lawrence Saint-Victor) back in marriage counseling, but this time they're discussing Robert's pension for baby talk. Watch the funny episode after the jump. READ MORE
By Luke Kerr on November 09, 2009
Last week
Karla Mosley
and
Lawrence Saint-Victor's
Wed-locked
pilot episode
premiered
. Last night the second episode, "Backwash," aired on You Tube. Watch it after the jump and follow the series on
Twitter
and
Facebook
.
RELATED: DC #476: Wed-Locked READ MORE
By Daytime Confidential on November 03, 2009
Ever wondered what Cliff and Claire Huxtable would have been like during the early years of their marriage? How about Barack and Michelle? Guiding Light alums Lawrence Saint-Victor and Karla Mosley are hoping their new web dramedy Wed-Locked can give you a bit of a glimpse. Also starring the scrumptious Zack Conroy (ex-James, GL), Yvonna Kopacz (ex-Mel, GL) and Kim Brockington (ex-Felicia, GL), Wed-Locked is sure to be a treat for fans missing the life and times of one Springfield, USA.
Daytime Confidential's Luke and Jamey recently caught up with the talented Saint-Victor and Mosley to find out all about the new venture, of which they are co-producing. Mosley reveals how when it comes to the ides of working with Saint-Victor again, "she got it from her Mama", as Saint-Victor—who is penning the series—talks about the life of a first time writer. After you listened be sure to check out the first episode of Wed-Locked on You Tube.
Help support and improve the Daytime Confidential podcast: Take a few minutes to fill out the two Daytime Confidential listener surveys: Listener Survey A l
Be sure to leave your comments on all the latest goings on in the world of soaps by calling the Daytime Confidential comment line by calling 917-677-9757.
Listen to Daytime Confidential by clicking on the Daytime Confidential Player at the bottom of this post or Download us for FREE via iTunes. Vote for us on Podcast Alley. Add us as a Friend on MySpace and Facebook.

READ MORE
By Luke Kerr on November 02, 2009
Ex-
Guiding Light
stars
Karla Mosley
and
Lawrence Saint-Victor
star in
Wed-Locked
as Denise and Robert Davis who are adjusting to life as newlyweds. The series' premiere episode finds the couple in counseling and talking about their sex life, or lack-thereof. It's hilarious! You really need to watch this series.
Watch the first episode after the jump and check back at Daytime Confidential later today for our podcast interview with the stars. Follow Wed-Locked on You Tube. READ MORE
By Melodie on October 12, 2009
By Mike Jubinville on September 30, 2009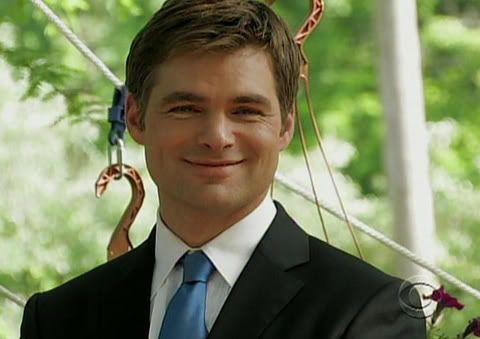 Wow, look what happens when you read the newspaper. Six stars from
Guiding Light
will make appearances at Panera stores around the Pittsburgh area to kick off Breast Cancer Awareness Month on Thursday, October 1...that's
tomorrow
soap fans! Catch KDKA's
Pittsburgh Live,
then hit the road with your best suds buds. More information after the jump.
READ MORE