Lauralee Bell
By Daytime Confidential on June 18, 2010
Current and former soap stars and their families mixed and mingled with primetime and film stars at the 2010 "A Time for Heroes" Celebrity Picnic on June 13, supporting the Elizabeth Glaser Pediatric AIDS Foundation. The event helped raise $1.3 million for the foundation. The Young and Restless' Lauralee Bell (pictured above with her family), Joshua Morrow, Kate Linder, Tatyana Ali and The Bold and the Beautiful's Ashley Jones were joined by All My Children alum Jesse McCartney, who performed at the picnic. See more photos after the jump.
By Jillian Bowe on June 04, 2010
By Luke Kerr on November 16, 2009
The Young and the Restless stars Jeanne Cooper, Daniel Goddard, Eileen Davidson, Sean Kanan, Elizabeth Hendrickson, Billy Miller, Kate Linder, Kevin Schmidt, Clementine Ford and Lauralee Bell out, some with their families, for the P.S. Arts "Express Yourself" 2009 on Sunday November 15 at Barker Hangar in Santa Monica, California. The event, presented by Maria and Bill Bell, helps support thousands of children experience art and encourage self-expression. See more photos after the jump. READ MORE
By Jamey Giddens on September 28, 2009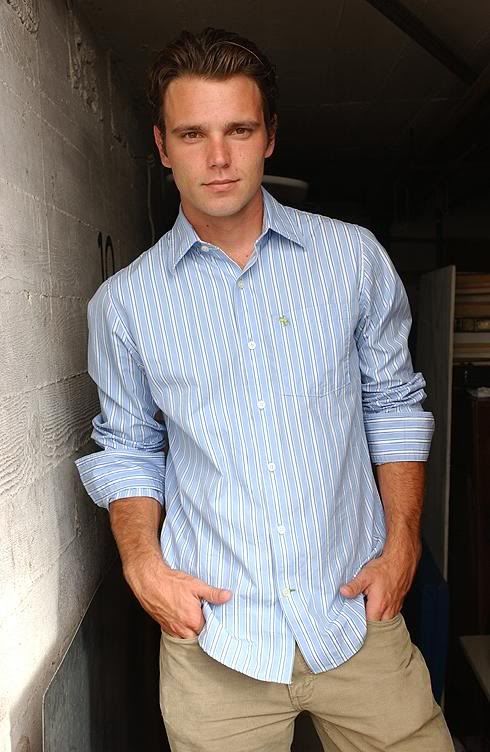 Back on the hog
. Controversial
Young and Restless
alum
Chris Engen'
s next project is making a lot of buzz at film festivals. The actor is starring as Virgil, one of two primary lead roles in
Easy Rider: The Ride Back
, a sequel/prequel to
Easy Rider
, the 1969 counter culture flick that made icons out of
Peter Fonda
and
Dennis Hopper
. Co-produced by
Sheree J. Wilson
of
Dallas
and
Walker Texas Ranger
fame,
Easy Rider: The Ride Back
also stars none other than
Lauralee Bell
(ex-Cricket Blair, Y&R). The film, which was shown at the 2009 Cannes Film Festival, is being released Oct. 1 in select cities.
READ MORE
By Luke Kerr on June 17, 2009
By Jamey Giddens on June 11, 2009
It's old home summer on
The Young and the Restless
, thanks the renewal of the classic Kay (
Jeanne Cooper
) vs. Jill (then the cheesetastic
Brenda Dickson
, now mercifully
Jess Walton
) feud, the returns of Nina (
Tricia Cast
) and Phillip (
Thom Bierdz
) to the canvas and the possibility of Cricket Blair (
Lauralee Bell
) making an appearance at some point. In honor of the occasion I decided to dig up this old school clip from the beginning stages of the Nina/Phillip/Cricket triangle. Nina and Cricket were the ultimate frenemies—the beautiful Jabot teen model who had the local rock star Danny Romalotti (
Michael Damien
) and the Chancellor heir fighting for her hand versus the girl from the wrong side of the tracks. Nina and Cricket's junior rivalry never quite reached the peaks of campy histrionics that Kay vs Jill did, but it was still good soap. I can't wait to see how Kay, Jill, Nina and Cricket react to the fact that Phillip didn't die all those years ago! Mvid courtesy of
ItsMandyKimper
.
READ MORE