Kristen Alderson
By J Bernard Jones on May 30, 2009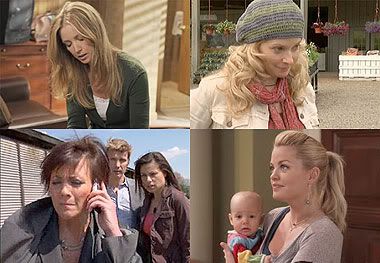 AUTHOR'S DISCLAIMER: The title of this blog entry is solely a reference to the writing styles of the shows mentioned and nothing more.
"The effect of drinking a Pan Galactic Gargle Blaster is like having your brains smashed out with a slice of lemon wrapped round a large gold brick." — The Hitchhiker's Guide to the Galaxy, Douglas Adams
That description of what is known as the best fictional alcoholic drink in the known universe is exactly how I feel watching a few of my favorite daytime dramas these days. Unlike that improbable drinky drink, this is hardly a compliment. There is something really odd going on all over the soap dial with the ham fisted lack of subtlety and general narrative blundering going on.
In a couple of recent entries, I pointed out how All My Children's "Who Killed Stuart (Not Adam) Chandler?" murder mystery has been marred by a lack of, well, mystery. As I said, what had the potential to be a great whodunit has been turned into the soap opera equivalent of Clue, one which is losing my interest very rapidly, especially when compared to increasingly delicious and twisted "Who Killed Edmund Winslow?" whodunit concurrently airing on Guiding Light. The latter show is peeling back layers and layers of motive and opportunity, while the former is peeling like an onion: it is making me cry. As it happens, AMC isn't the only egregious offender of hitting us over the head with the narrative equivalent of a slice of lemon wrapped around a large gold brick these days: the other two are As the World Turns and, shockingly and in some circles blasphemously, One Life to Live. READ MORE
By Jamey Giddens on May 15, 2009
One Life to Live
's
Kristen Alderson
posted what she submitted for Daytime Emmy Consideration on her
Twitter
. It's a shame this talented young lady didn't make the cut.
By Regan Cellura on May 15, 2009
Here's the Scoop! 05.15.09
Has all the Emmy drama died down? Congrats to the GH stars who were nominated. Now onto the SCOOP!

Michael's awake… no memory of what happened to him and a little peeved his parents weren't there. Edward and Monica tell Sonny they're not going to let him hurt Michael again. Who jumps to Sonny's defense? Who's been his biggest cheerleader lately despite not wanting her own son around him? Olivia. She tells the Q's to back off. But Edward wants his great grandson in the family fold and Michael MAY be toying with the old man. He's also not going to be very nice to his mother as we've been dishing and it LOOKS like Michael dishes to Lulu just how mad he is at him momma.
More Lulu… She's with Michael and there's also this Ethan mess. Tracy, for whatever reason, admits to her step-daughter that she did mess with the test but did she see the real results or just fix them to make sure Luke isn't the father? But why dish to Lulu? To keep her from committing maybe incest? Lulu is also battling her brother over their maybe half-brother. READ MORE
By Luke Kerr on May 14, 2009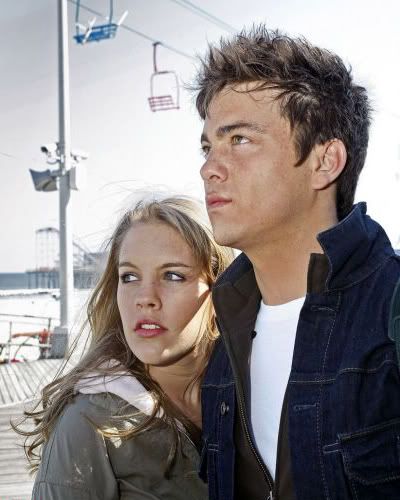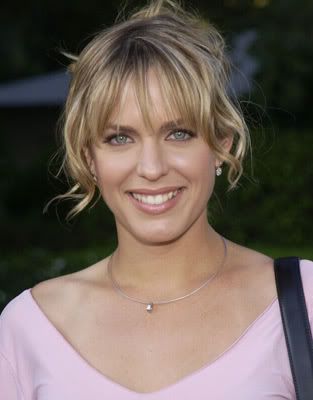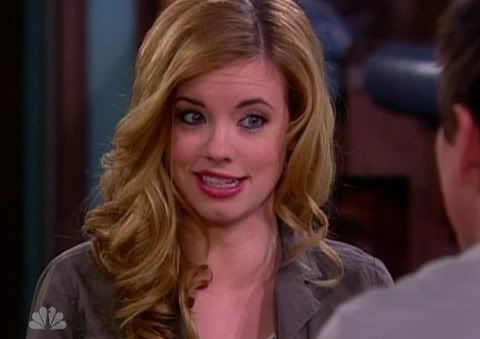 USA TODAY's
Daytime Emmy nomination headline reads "
Daytime Emmys Honor Sesame Street, Snub The View."
In the article they bring up how once again
Susan Lucci
was snubbed and
The View
was "overlooked" as best talk show nominee this year. Ironically, the majority of this year's nominations are a joke. Certainly some snubs aren't a surprise. We know from the
Daytime Emmy Prenominations
that
Melody Thomas Scott
and
Trevor St. John
didn't even make the prenom list on their respective shows. However, there are certainly snubs among those who did make prenomination list.
Kristen Alderson
,
Brandon Buddy
and
Arianne Zucker
come immediately to mind.
One Life to Live
and
The Young and the Restless
were both snubbed, that is clear to almost anyone who actually watched them in 2009. One blessing - in this era of
opposite thinking
-
Molly Burnett
wasn't nominated. Had that happened both hell and heaven would have frozen over.
READ MORE
By Luke Kerr on May 11, 2009
By Jamey Giddens on May 11, 2009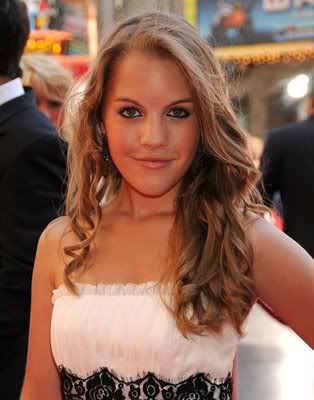 She's had one helluva year, but will
One Life to Live
's
Kristen Alderson
's 2008-2009 baby drama be enough to snag her the Emmy? The talented actress shares her thoughts on this topic and much more in a recent interview for
MichaelFairmainSoaps.com
.
Michael Fairman: Kristen, you have been front and center all year long, and last year, too. If you don't get the Emmy this year, I am going to throw a fit! You should have won it many times over, already. What did you submit? The nominations will be announced on Thursday… our fingers are crossed!

Kristan Alderson:I submitted the episode when Starr first found out that the baby had died. She was in the hospital and she was talking to Blair and Marcy, wondering why the baby had not come back yet, and she is all excited. Dr. Joplin comes in with the horrible news, and we all figure it out right then and there. I think what was so great about the scenes was that everyone did such a great job. It was so realistic! I tend to get caught up in the scenes, as well. So, I watched my tape, and I am really happy with it. The other years that I have submitted my stuff, they would go, "Oh, you deserve it!" But, I never felt worthy of it. But now, I really feel confident with what I submitted."