Kim Zimmer
By Jamey Giddens on April 03, 2009
Carolyn Hinsey
recently caught up with
Guiding Light
superstar
Kim Zimmer
for
New York Daily News
. The infamously-outspoken actress offers a preview of the miracle birth of Reva's baby and shares her feelings about
Guiding Light
ending its run on CBS.
"I'm in mourning," Zimmer admits to Hinsey. For more go to New York Daily News.
By Jamey Giddens on April 02, 2009


What really can you say? Sometimes a MVID says it all.
By Jillian Bowe on March 25, 2009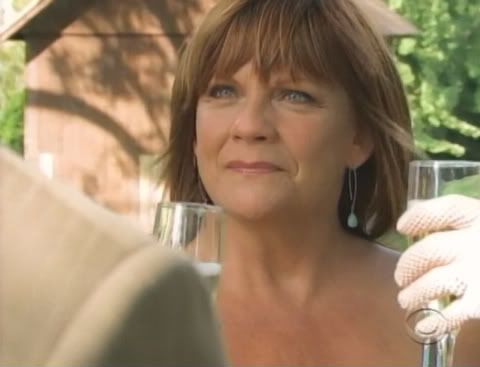 Guiding Light
firecracker
Kim Zimmer
chatted with
TV Guide Magazine's
Michael Logan
about Reva's pregnancy. The outspoken star spilled her take on the situation. When asked about the birth Zimmer stated,
I get to the set and they have this nice, comfy hospital bed all ready for me," Zimmer reports. I said 'I'm not giving birth in that! Go find me a birthing bed with stirrups. I need stirrups!' The crew looked at me like I had three heads, but you know me — I can't do anything half-assed. So get ready 'cause it's all right there, baby. This birth will be in your face!
READ MORE
By Jillian Bowe on March 19, 2009
In an interview with
Soap Opera Digest
,
The Young and the Restless
Executive Producer
Paul

Rauch
, has finally come clean on who was behind the controversial storyline of having
Guiding Light
heroine Reva Shayne (
Kim

Zimmer
) cloned. Rauch said,
READ MORE
Let's talk about the Reva clone. This is the first time I ever told this. We did a lot of different stories on OLTL, like Viki goes to heaven, Clint goes back in time and

Eterna

which, by the way, were No. 1 rated stories during sweeps period. However, Guiding Light is not the kind of show that should be doing stories like that. But the network and P&G came to me one day and said, 'We think this is a story you should do.' And there was just no saying no. When they got tired of the story, the network said, 'Give Reva a drink that ages her so she'll die and we can get out of this.' I always believed that story belonged on a show one OLTL or Days. It doesn't belong on Guiding Light because it's a show about family and social interaction.
Cloning on Days yes, I can see that on there but OLTL? Have to call foul ball on that play Uncle Paul...

By Jamey Giddens on February 26, 2009
Okay, I can't take it anymore!
Guiding Light
is doing SO much better, but if I have to sit through just one more episode where that Prince Richard lookalike (
Bradley Cole
) who banged a pubescent Marah, speaks the lines to Reva Shayne (
Kim Zimmer
) that Joshua (extra on the
uah
) Lewis (
Robert Newman
) should be saying to her, why I might just raise more sand than an Oklahoma twister!
READ MORE
By Luke Kerr on February 26, 2009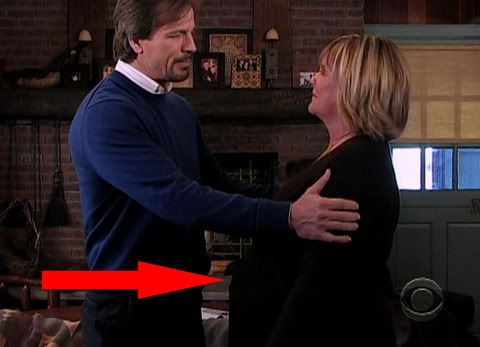 Following in the footsteps of "
Oh Baby! Name That Snyder Fetus
" I thought it might be fun for everyone to take a stab at naming Springfield's highly anticipated, radioactive menopausal baby.