Kim Zimmer
By Jamey Giddens on April 02, 2009


What really can you say? Sometimes a MVID says it all.
By Jillian Bowe on March 25, 2009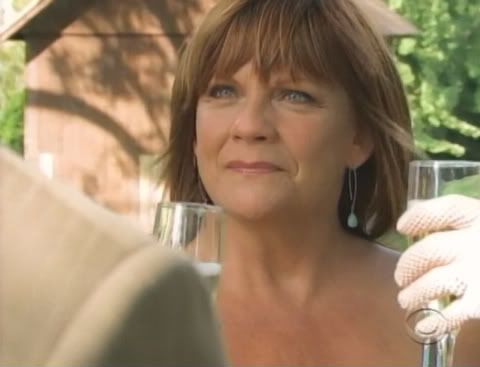 Guiding Light
firecracker
Kim Zimmer
chatted with
TV Guide Magazine's
Michael Logan
about Reva's pregnancy. The outspoken star spilled her take on the situation. When asked about the birth Zimmer stated,
I get to the set and they have this nice, comfy hospital bed all ready for me," Zimmer reports. I said 'I'm not giving birth in that! Go find me a birthing bed with stirrups. I need stirrups!' The crew looked at me like I had three heads, but you know me — I can't do anything half-assed. So get ready 'cause it's all right there, baby. This birth will be in your face!
READ MORE
By Jillian Bowe on March 19, 2009
In an interview with
Soap Opera Digest
,
The Young and the Restless
Executive Producer
Paul

Rauch
, has finally come clean on who was behind the controversial storyline of having
Guiding Light
heroine Reva Shayne (
Kim

Zimmer
) cloned. Rauch said,
READ MORE
Let's talk about the Reva clone. This is the first time I ever told this. We did a lot of different stories on OLTL, like Viki goes to heaven, Clint goes back in time and

Eterna

which, by the way, were No. 1 rated stories during sweeps period. However, Guiding Light is not the kind of show that should be doing stories like that. But the network and P&G came to me one day and said, 'We think this is a story you should do.' And there was just no saying no. When they got tired of the story, the network said, 'Give Reva a drink that ages her so she'll die and we can get out of this.' I always believed that story belonged on a show one OLTL or Days. It doesn't belong on Guiding Light because it's a show about family and social interaction.
Cloning on Days yes, I can see that on there but OLTL? Have to call foul ball on that play Uncle Paul...

By Jamey Giddens on February 26, 2009
Okay, I can't take it anymore!
Guiding Light
is doing SO much better, but if I have to sit through just one more episode where that Prince Richard lookalike (
Bradley Cole
) who banged a pubescent Marah, speaks the lines to Reva Shayne (
Kim Zimmer
) that Joshua (extra on the
uah
) Lewis (
Robert Newman
) should be saying to her, why I might just raise more sand than an Oklahoma twister!
READ MORE
By Luke Kerr on February 26, 2009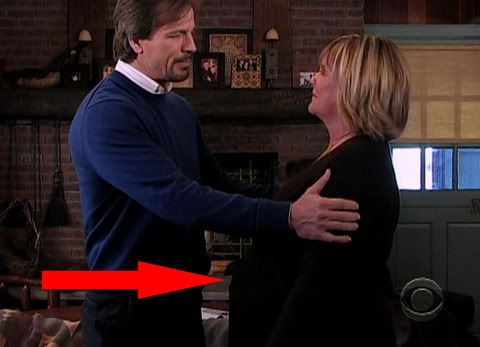 Following in the footsteps of "
Oh Baby! Name That Snyder Fetus
" I thought it might be fun for everyone to take a stab at naming Springfield's highly anticipated, radioactive menopausal baby.
By Daytime Confidential on February 18, 2009
On today's special Guiding Light "Phillip Spaulding Super Sized" Daytime Confidential episode Luke, Mike, Jamey, Melodie and Nicki discuss the return of Grant Aleksander to Springfield.
They share their initial reactions to Phillip's return and choose the things they liked and disliked about the highly promoted event. They go in depth with their thoughts on Buzz (Justin Deas) locking Coop (John Driscoll) up, Jenna's (Fiona Hutchison) Ghostly return, Phillip's rescue of Coop after the crash, Phillip interrupting Beth (Beth Chamberlin) and Alan's wedding, Phillip and Alan at Phillip's headstone, the hospitalization of Coop, Phillip and Rick and the Josh/Reva/Jeffery/Shayne/Dinah factor.
After picking the best and worst moments of the anticipated week the gang discusses the production values and what did and didn't work.
Finally, they look to the future. Melodie shares some of her latest spoilers before Luke poses the all important questions: Is Phillip's return enough to help Guiding Light avoid cancellation? Has the return of Aleksander as Phillip made the unthinkable six months ago - Guiding Light surviving without Reva if Kim Zimmer ever decided to leave - a realistic possibility?
All this and much more on today's special Guiding Light episode.
Help support and improve the Daytime Confidential podcast: Take a few minutes to fill out the two Daytime Confidential listener surveys: Listener Survey A l
Be sure to leave your comments on all the latest goings on in the world of soaps by calling the Daytime Confidential comment line by calling 917-677-9757.
Listen to Daytime Confidential by clicking on the Daytime Confidential Player at the bottom of this post or Download us for FREE via iTunes. Vote for us on Podcast Alley. Add us as a Friend on MySpace and Facebook.

READ MORE