Kelly Ripa
By Jillian Bowe on June 03, 2009
The dynamic husband and wife duo of
Mark Consuelos
(ex-Mateo) and
Kelly Ripa
(ex-Hayley) want to make some lucky women rich and famous. The former
All My Children
stars' production company, Milojo has inked a deal with TLC geared to helping women launch their ideas into a success and featuring their products on HSN. Ripa will make an appearance on each of the show's episodes. The show is currently holding casting at the DoubleTree Metropolitan Hotel in New York on June 9 and 10 where the talk show host will be in person for the June 9 open casting call. For more information on the show visit the couple's web site at
Milojo.com.
By Luke Kerr on May 28, 2009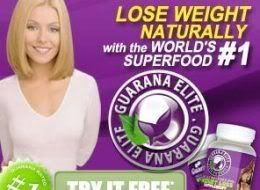 Kelly Ripa's lawyers are on the case. TMZ is reporting that the former All My Children star never agreed to have her image and name on Gaurana, a weight loss product.
Reportedly, her lawyers have sent the company and a cease and desist letter and has sent a large number of Internet based Gaurana sellers.
Of course now - thanks to the publicity - everyone and their mother will see the ads in question. I wonder how high sales of Gaurana will spike?
By Jamey Giddens on February 12, 2009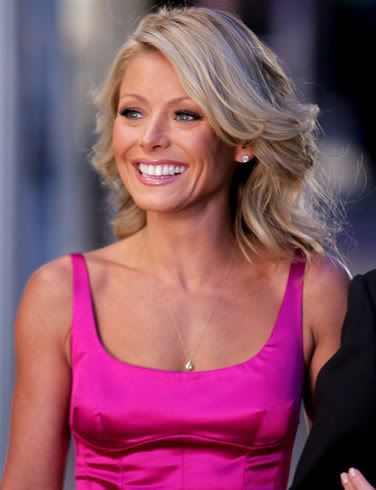 Kelly Ripa
says she isn't ruling out the possibility of one day going under the knife. The former
All My Children
bombshell-turned-
Live
funny lady
tells
People
she has no objection to either nipping or tucking. I've got two words for my favorite morning TV cute—
Lisa Rinna
. Don't do it K. Rip, just use Oil of Olay and Vaseline!
By Luke Kerr on December 03, 2008
The National Enquirer
is reporting that
Kelly Ripa
and
Mark Consuelos
have split but as
Jossip
put it
The National Enquirer
"has a tendency to be speculative and inflammatory as often as it correct and inflammator."
Update: Kelly Ripa's rep told Us Magazine "There is no truth to the story. Their marriage continues to be quite healthy and the National Enquirer should be ashamed for fabricating such an untruthful story."
By Luke Kerr on December 02, 2008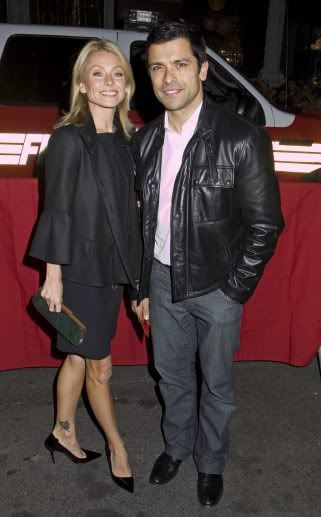 Check out Kelly Ripa and Mark Consuelos at the Cadillac Records premiere.
By Jamey Giddens on November 26, 2008
Okay you knew it was coming. Now that the Idiots In Charge of The-Soap-Opera-Formerly-Known-as-Days-of-Our-Lives have let the phenomenal
Blake Berris
go, I decided to start out doing a Wishful Casting about where Berris should end up, but it turned into more of an analysis of which soaps are managing to set things up for their next generation the right way, and which ones are getting it wrong, dead wrong.
Much of the daytime industry is experiencing a serious drought in terms of talented, young stars who can actually, you know, act. Save for The Young and the Restless, One Life to Live and General Hospital, the under 30 set at most soaps is pretty much comprised of rejects from the Pamela Anderson School of Acting and Pantomime. I'll start with the soaps in most need of help and work my way up. READ MORE