Kelli McCarty
By Daytime Confidential on February 07, 2009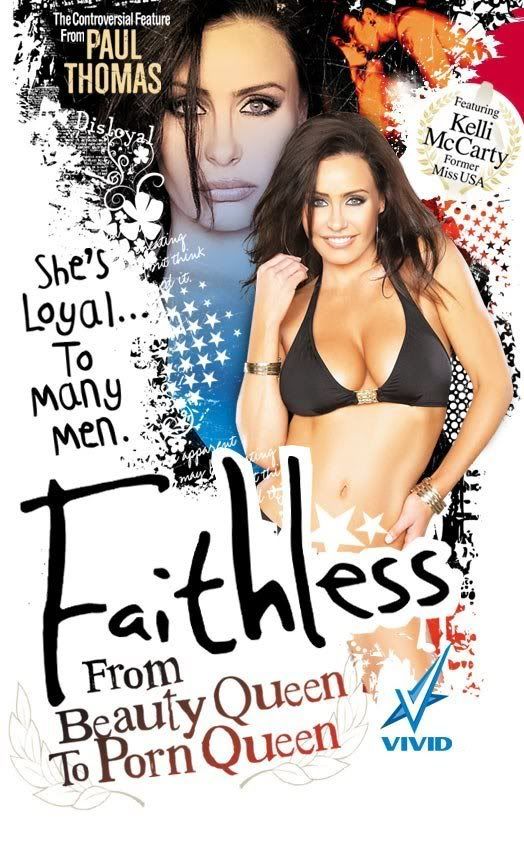 Passions bombshell Kelli McCarty (ex-Beth) shocked the entertainment industry when she announced she was making the transition from soap star to porn star. McCarty's new Direct-to-DVD adult film Faithless: From Beauty Queen to Porn Queen is on sale now from Vivid Entertainment. From TMZ, to Perez Hilton, to Entertaiment Tonight, everyone in Hollywood was talking about McCarty. On today's episode of the Daytime Confidential podcast, McCarty reveals all about her controversial career move to Luke and Jamey.
McCarty talks with DC about what led to her embarking on such an uncharted career path. She tells how she pitched the idea for Faithless, and served as a co-writer on the project. McCarty explains why she strove to make Faithless the type of adult film that appeals to women, as well as men. She admits to being nervous about how her new venture will be perceived. Will her Passions fans be receptive to Faithless? Did the current state of the U.S. economy and lack of roles for actors facing a streamlined pilot season and a potential SAG Strike play a factor in her decision to do porn? Most importantly, what would Passions' Edna (Kathleen Noone) have to say?
The soap vet shares her brief encounters with late Passions creator James E. Reilly, and weighs in on the poignance of Passions being cancelled shortly before his death. Is McCarty still in touch with any of her daytime costars like Galen Gering or McKenzie Westmore, both of whom have returned to soaps, if so, what are their thoughts on Faithless? Is McCarty afraid her adult film turn will prevent a possible return to daytime in the future? Her answers might surprise you.
The Miss USA 1991 then offers her perspect on the pageant mom phenomenon, made notorious by the Jon Benet Ramsey Case, as well as movies like Little Miss Sunshine and the upcoming WE reality show Little Miss Perfect. Finally, McCarty talks about her stint tonight, hosting ACME This Week, the popular sketch comedy show, that has boasted Ilene Kristen, Bryan Datillo, Tichina Arnold (Everybody Hates Chris) and Arianne Zucker as recent hosts. Will McCarty spoof her soap career? Her pageant career? Her porn career? All of the above? It's an interview you won't want to miss. Then for those of you in Los Angeles, head on over to Acme Comedy Theatre, located at 135 N La Brea Avenue, L.A., 90036, at 8 pm to catch the show.
Help support and improve the Daytime Confidential podcast: Take a few minutes to fill out the two Daytime Confidential listener surveys: Listener Survey A l
Be sure to leave your comments on all the latest goings on in the world of soaps by calling the Daytime Confidential comment line by calling 917-677-9757.
Listen to Daytime Confidential by clicking on the Daytime Confidential Player at the bottom of this post or Download us for FREE via iTunes. Vote for us on Podcast Alley. Add us as a Friend on MySpace and Facebook.

READ MORE
By Jamey Giddens on February 05, 2009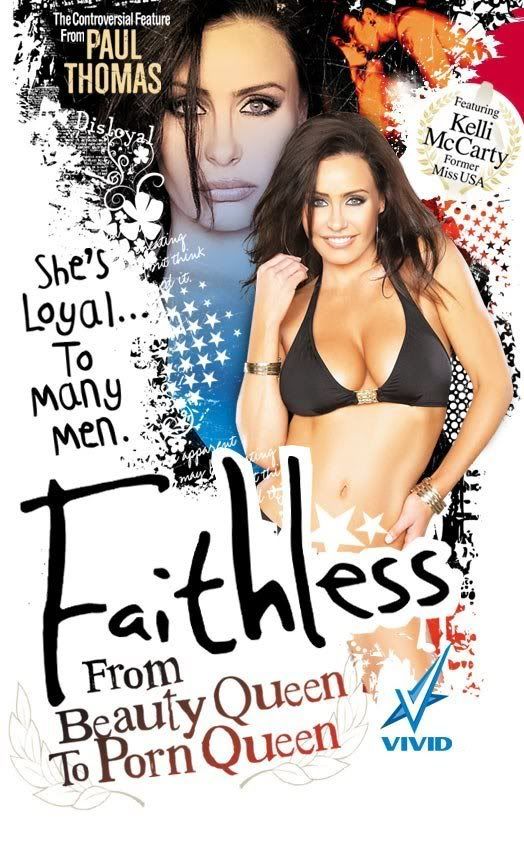 For DC readers in SoCal this weekend, you'll want to check out former
Passions
star
Kelli McCarty
's (ex-Beth) turn as host of the popular sketch comedy show
ACME this Week,
Sat. Feb. 7 at 8 pm at the ACME Comedy Theatre, located at 135 N La Brea Avenue, L.A., 90036. The former Miss USA, who went on to spend most of her screentime on
Passions
with a naggy, geriatric mother— and a primate—before diving head first (pun totally intended) into the world of adult film (McCarty's Direct-to-DVD flick—
WARNING: LINK NOT SUITABLE FOR KIDDOS—
Faithless
went on sale yesterday), should have a blast skewering her varied career choices with the ACME gang. I don't know what it is, but I am becoming more and more fascinated by Miss Kelli by the minute! For more info. on this weekend's show go to
http://www.acmecomedy.com/
.
By Luke Kerr on January 19, 2009
More is coming out about Miss USA 1991 turned
Passions
star turned porn star
Kelli McCarty's
new film that Jamey
reported
about earlier.
"I enjoy acting, and I really like sex," says McCarty told TMZ. "So this was the perfect opportunity to combine two of my passions.
The Hollywood Gossip is also reporting that "I (McCarty) approached Vivid with the idea of shooting a film with a sexy but interesting storyline." She continued "I was pleasantly surprised with the amount of control I was given throughout the production process. I am very pleased with the final edit of 'Faithless,' and I just may do another adult film."
At least she confirmed that there is acting involved in porn. Who knew? Isn't that sort of like saying professional Wrestling is all an act? Check out a more wholesome clip of Kelli in a SOAPnet promo. Boy things change don't they? READ MORE
By Jamey Giddens on January 19, 2009

Kelli Does Dallas.
Passions
beauty
Kelli McCarty
isn't letting the current global economic crisis get in her way. No siree, the enterprising former soap star is now doing... porn! McCarty is starring in Vivid Entertainment's upcoming feature
Faithless
, out on DVD Feb. 2,2009. For more information click
here
. NOT SUITABLE FOR THOSE UNDER THE AGE OF 18. Thanks
DaytimeFan001
for the tip!