Katherine Heigl
By Darren Lomas on November 21, 2008
Izzie (
Katherine Heigl
) and Denny (
Jeffrey Dean Morgan
) finally got down to it on Grey's Anatomy, only trouble is he's dead. Is he is a figment of Izzie's imagination, or is she having ghostly visitations? At least it's not necrophilia, I guess.
By Luke Kerr on September 08, 2008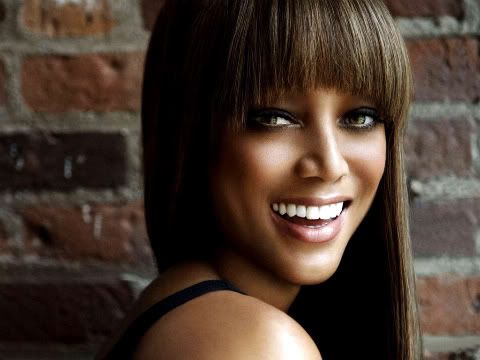 Tyra Banks
told her critics to "kiss her fat black ass", but she's kissing her piggy bank every night and laughing all the way to the bank. The daytime talk show host and star of
America's Next Top Model
topped Forbes list of
Prime-time TV five Top Earning Women
, beating out
Project Runway's
Heidi Klum and
Grey's Anatomy
star Katherine Heigl for No. 1.
Desperate Housewives'
' Eva Longoria landed at No. 4 with 9 million dollars. I'll bet she wouldn't have earned that much at
The Young and the Restless
in ten years, let alone one.
Forbes.com Prime-Time TV's five Top-Earning Women 2008:
1. Tyra Banks - $23 million
2. Heidi Klum - $14 million
3. Katherine Heigl - $13 million
4. Eva Longoria - $9 million
5. Maura Tierney - $7.5 million