Kate Linder
By Jillian Bowe on March 26, 2009
The bitchfest is back with Katherine (
Jeanne Cooper
) and Jill (
Jess Walton
). God can't you feel the love? Murphy (
Michael
Fairman
) sure does clean up nice, no?
By Luke Kerr on February 24, 2009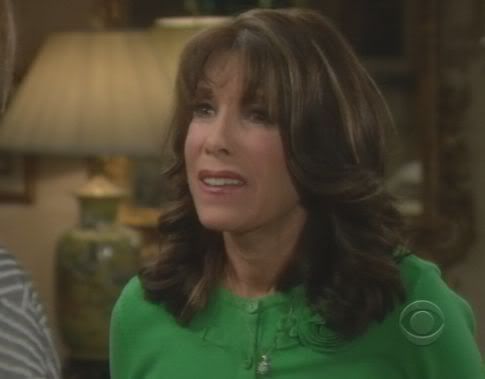 Kate Linder's
Esther Valentine ripped into Jill (
Jess Walton
) today on
The Young and the Restless
after learning that Jill had been investigating her new husband by throwing Jill's lack of a love life back in her face and I think it deserves my the quote of the day.
What was your quote of the day from your favorite soap?
By Luke Kerr on November 20, 2008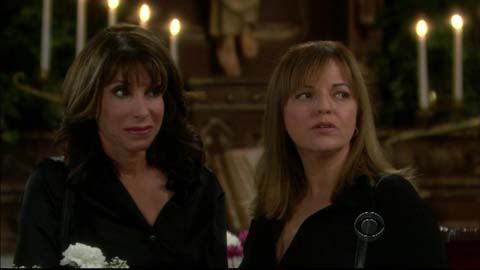 This just in! Katherine Chancellor (
Jeanne Cooper
) left Esther (
Kate Linder
) her half of the Chancellor mansion and Jill (
Jess Walton
) is furious. Billy's (
Billy Miller
) comment to his mother: "looks like you'll be looking for a new maid"
More shocking revelations coming, if they develop.
By Luke Kerr on September 22, 2008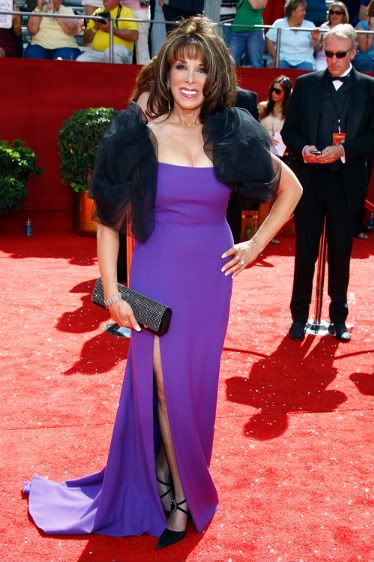 The Young and the Restless' Kate Linder walked the red carpet at the 60th Annual Emmy Awards.

Love it or Hate it?
By Luke Kerr on September 02, 2008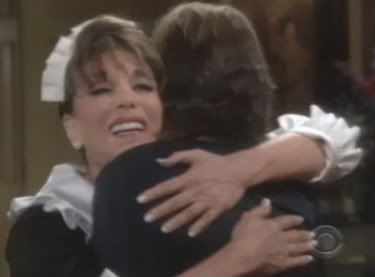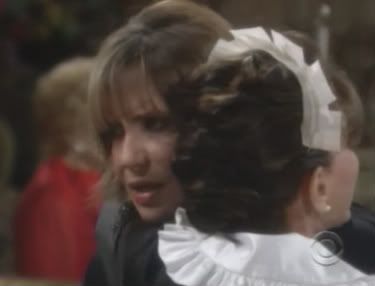 Talk about two very different reactions. The
revelation
that Chloe is in fact Esther's (
Kate Linder
) daughter resulted in joy from Esther and horror from Jill (
Jess Walton
) and provides the perfect opportunity for a
The Young and the Restless
Caption This.
Take your best shot.
By Jillian Bowe on August 28, 2008
Hang onto your hats everyone! The true identity of The Young and the Restless' Chloe is revealed as Esther's daughter Kate! As reported earlier, Chloe has a secret besides not being pregnant with the Chancellor heir. According to Soap Opera Digest, the quirky fashion diva gets a long overdue reunion with her mother Esther.
"Esther hasn't seen Chloe yet, so she doesn't realize that she and Kate are the same person," explains Kate Linder. "She's always liked Lily, so before Chloe shows up, she's going on about how Chloe got pregnant to hold on to Cane. When she sees her daughter there - and that Kate is pregnant - she's floored. I was shocked too! I had no idea about this reveal."
The shocking revelation upends the Chancellor mansion as Esther comes to terms with her daughter's betrayal while Jill sets out to rid Chloe from Cane's life and Lily ponders the possibility that Chloe duped Cane with her baby and marriage.
For more of the storyline to come pick up a copy of the latest Soap Opera Digest.