Kassie DePaiva
By Luke Kerr on August 26, 2009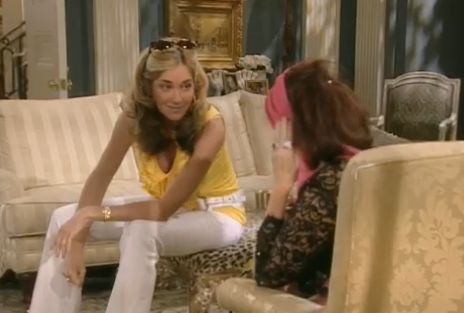 Question: Does anyone really believe that Blair doesn't want Todd? I don't believe for one moment she is "stuck with him." Though after Blair's scenes with Rex, I'm beginning to think the two might make an interesting couple. Check out unaired scenes from
One Life to Live
after the jump.
READ MORE
By Gene Randolph on August 19, 2009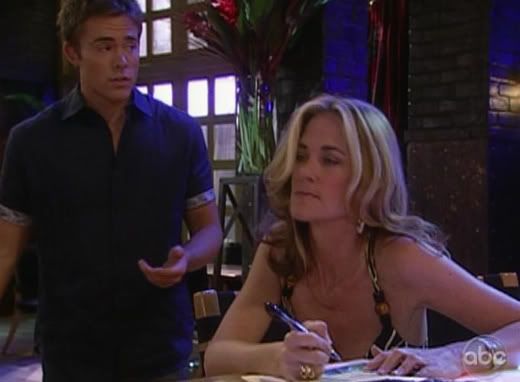 It's been a few days since I've been able to file a report on the funniest, most compelling show on Daytime right now. Seriously, these last few days have been filled with hysterical one-liners, killer performances from the legacy actors, and generally great stuff all around.
Is it just me or has Blair (Kassie DePaiva) been knocking it out of the park for the last few weeks? Granted, she's triangled with Todd and Tea and it's hard not to love everything they bring to the screen. But even in her scenes with Rex she managing to be funny, flirty, self-deprecating ... all the things I love about her! So kudos, Kassie!
Blair's on the hunt for Ross and we're hearing lots of exciting things about what messes he'll be getting into. And he holds the key to Tea's secret. I'm pretty sure I know what that secret is - you are too, right? The question remains, is it Todd's or Ross's? READ MORE
By Gene Randolph on August 05, 2009
Wow, I'm still reeling from yesterday's double bouquet catch at Viki and Nora's wedding reception. First Tea (
Florencia Lozano
) caught Viki's (
Erika Slezak
) and then the ethereal Blair (
Kassie DePaiva
) caught Nora's (
Hillary B. Smith
) and made a sound like "Chtzaaa!" while pumping her hands into the air like she'd just completed a tumbling routine. Add to that drunk Dorian (
Robin Strasser
) passed out on a pew and basically I can tell you that you had at me at "drunk Dorian." Seriously, I'm not even bringing up the incredible
Grey Gardens
episode on Monday for fear of exploding with delight.
READ MORE
By Luke Kerr on August 04, 2009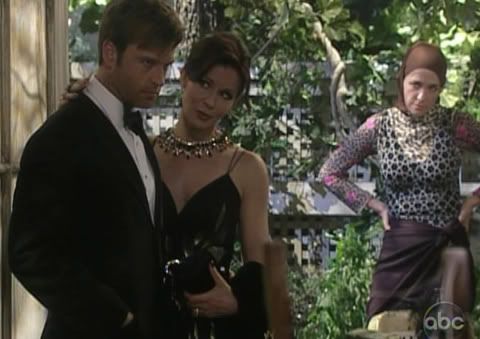 The best argument the soap opera genre can make in favor of its own survival airs at 2pm EST on ABC/ 9pm EST on SOAPnet. Its name is One Life to Live.
OLTL's fictional town of Llanview, PA. is a town rich in history, overflowing with talent, boisterous in personality and uninhibited by an addiction to one or two characters.
Monday's nod to Grey Gardens–acted out by the fantastic foursome of Robin Strasser, Kassie DePaiva, Trevor St. John and Florencia Lozano–and the seamlessness with which it was woven into the double wedding ceremony of Viki to Charlie and Nora to Clint is one of many examples of why OLTL has surpassed The Young and the Restless as the genre's most well-written soap opera. READ MORE
By Jamey Giddens on July 27, 2009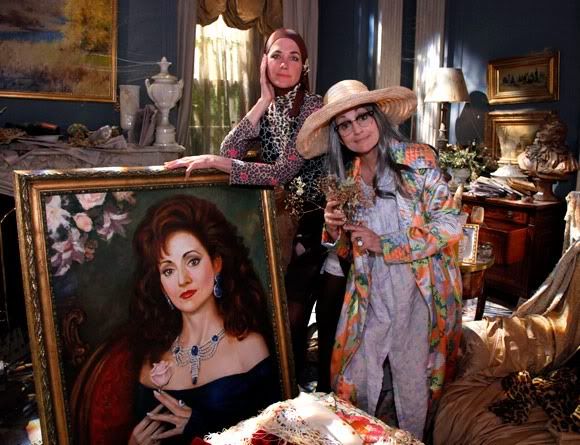 Photo by Heidi Gutman/ABC
You won't wanna miss the August 3 episode of One Life to Live, when Frank Valentini and Ron Carlivati transform La Boulaie into Grey Gardens! When Blair (Kassie DePaiva) starts to worry neither she nor her meddling Aunt Dorian (Robin Strasser) will ever find love again, she imagines what life could end up like for the pair, envisioning a tragically-comic scenario inspired by Grey Gardens, the documentary and later HBO telepic about a mother/daughter pair of Bouvier relations of former First Lady Jackie Kennedy Onassis, who end up living in a rundown mansion after exhuasting their trust funds. Isn't it inspiring how OLTL manages to continue to put out a top quality, visually appealing, creative product even in the throes of a recession?
READ MORE
By J Bernard Jones on July 25, 2009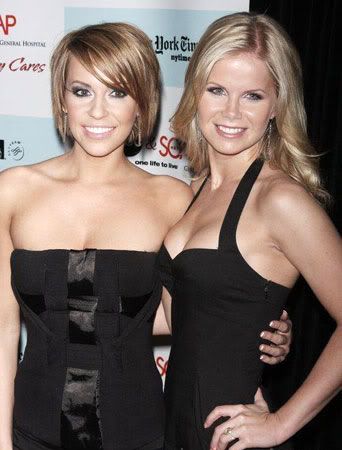 Dear Mr. Valentini,
I love One Life to Live, I really do. I haven't written much recently about your show on Daytime Confidential because there is so much going on at any given time that it can be hard to get a handle on which areas to focus. This is not a bad thing. You and your head writer Ron Carlivati have fashioned a fast moving, entertaining, and thoroughly engaging hour of daytime television that has catapulted it to the top of ABC's afternoon lineup. Bravo! There is far more good than bad on OLTL and in this case, no news can usually be good news. There is, however, one little thing that bugs me and it occurs to me that you — and only you — can fix it:
For the love of Harding Lemay, please put a merciful end to the disastrously choreographed fights between Gigi & Stacy! READ MORE