Kassie DePaiva
By J Bernard Jones on June 18, 2009
My absence from Daytime Confidential lately has not been due to the usual business of family and work taking up a lot of my time, but rather a certain lack energy to post about practically any of the daytime serials that clog up my DVR from day to day. This is neither a positive nor a negative thing because there are frequent periods throughout the year when shows kind of coast along and do their their thing, usually between sweeps.
At these times, there is little for the viewer — if that viewer is me — to get all worked up about this plot twist, that character's action, some couple or another or even a whole show's direction. Normally, this state of affairs hits one or two shows at a time. Every once in a while like the last couple of weeks, the stars align and all the serials get caught in the same momentum of drift. All that is required of us is to watch and see where it all goes.
In that spirit, my brain plays a little game of soap opera hopscotch, taking in odds and ends big and small. There is no great elaboration on anything here, just a quick rundown of things I like and not like so much. Your mileage may vary... READ MORE
By Regan Cellura on March 11, 2009


Kathy Brier gives me chills! Kassie DePaiva and Bobbie Eakes aren't bad either! Check out the Divas of Daytime at Broadway Cares!
By J Bernard Jones on February 18, 2009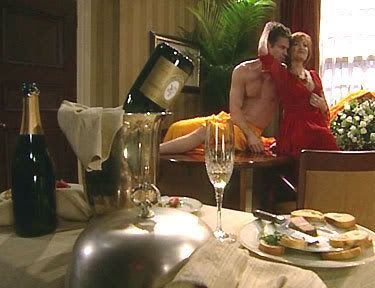 To say that One Life to Live is on fire these days is making a declaration verging on cliche. Each and every episode is a marvel of writing, acting and storyline integration. It is a shame that its ratings don't reflect the awesomeness of its writing and ensemble.
If OLTL has two weak links story-wise, one is the Vanessa/Ray/Cristian black widow/revenge story and the teen drug plot. I agree that the former is very undeveloped at this point, with characters that few seem to find interesting on an already crowded canvas. The latter, the drug storyline, has suffered from a different sort of problem: despite some solid acting, the interactions and dialogue among most of the teen set (not to mention the unrealistic shock of the school principal) is rather unbelievable. At times it sounds as if the teens are in a very bad ABC Afterschool Special and we're waiting for the inevitable overdose, a crisis of conscience and a moral to the story that "drugs are bad."
However, I'm beginning to think the story is not about completely about the teens. I think there are two drug stories going on at the same time and the second one is about the adults. The drug isn't marijuana or cocaine. The drug is alcohol. READ MORE
By Jamey Giddens on February 16, 2009
Have Todd and Blair really reached the point of no return on
One Life to Live
?
Kassie DePaiva
seems to think so.
TVG: After everything that has happened this past year, I can't imagine One Life ever repairing Todd and Blair romantically despite the fact that historically they were always intended to be the end game due to their super-couple status. Do you think Blair and Todd are over for good?

KD: Yes, I think it's over romantically. I can't see them getting back together in terms of being a powerhouse romantic super-couple; unless, of course, there are some great transformations in Todd's character."

Check out the rest of DePaiva's interview with TV Guide Canada's Nelson Branco.
By Luke Kerr on February 13, 2009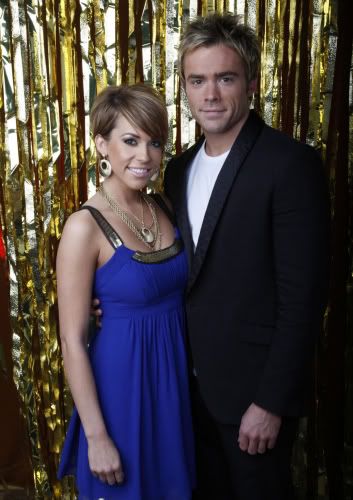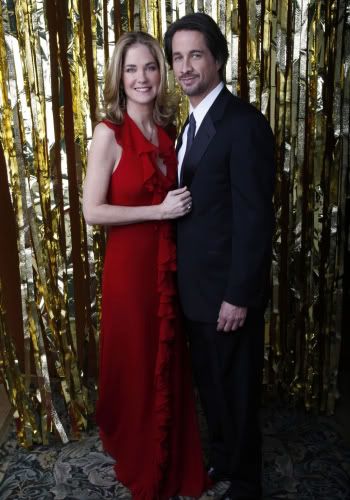 Which is your favorite couple: Rex & Gigi vs. John & Blair?
By Luke Kerr on February 09, 2009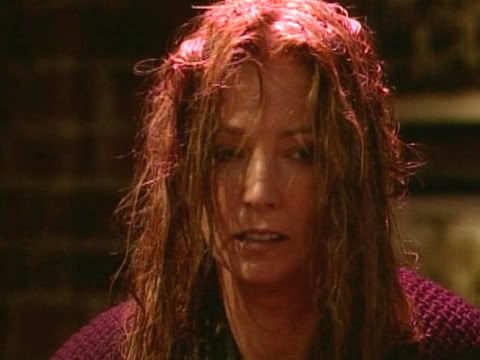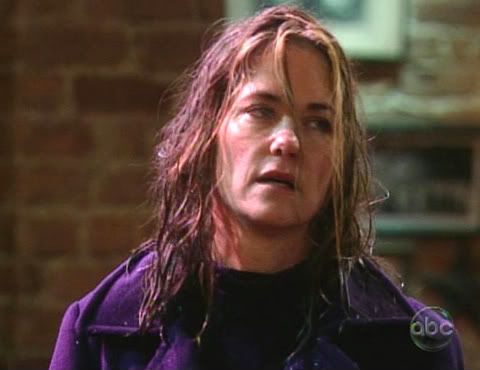 Take your best Caption This shot at
One Life to Live's
two drowned rats.