Kamar de los Reyes
By Luke Kerr on April 04, 2013
Former One Life to Live star Kamar de los Reyes (ex-Antonio Vega) has landed a guest role on the CBS drama Blue Bloods. The actor let fans know with an announcement on Facebook.
By Luke Kerr on October 26, 2012
Former One Life to Live star Kamar de Los Reyes has landed a role in the upcoming film Hot Guys With Guns, according to FrontiersLA.com. Reportedly, Reyes will star opposite Alan Blumenfeld, Jay Huguley, Ben Patterson, Darryl Stephens and newcomers Marc Anthony Samuel and Brian McArdle.
Written and directed by former Noah's Arc star Doug Spearman, the gay action comedy "harks back to the great noirs like This Gun For Hire, LA Confidential, and mix it up with Lethal Weapon. It's Boys Town meets Chinatown."
Danny Lohman is an actor who takes his homework a little too seriously. Pip Armstong is his ex with a trust fund and a knack for finding trouble. Together they enlist the help of a jaded PI named Jimmy Peppicelli to break up a crime spree sending shockwaves through Hollywoood's Velvet Mafia. Reputations, careers, and lives are all above the line and in deep, deep danger.
You can find Hot Guys With Guns on Facebook and check out the film's poster after the jump!
By Daytime Confidential on September 17, 2012
Current and former soap stars Victoria Rowell (pictured above), Eric Winter, Kamar de Los Reyes, Roselyn Sanchez and Winsor Harmon attended the 2012 NCLR ALMA Awards on September 16. Glee's Naya Rivera, Teen Wolf's Tyler Posey, Revenge's Madeleine Stowe, The Voice's Christina Aguilera, Suits' Gina Torres and Eva Longoria were among the primetime, film and music stars who walked the red carpet. See more photos after the jump! READ MORE
By Luke Kerr on February 03, 2011
If you are in the Los Angeles area and are looking for something to do this Friday you may want to check out Firehouse, starring One Life to Live alum Kamar de los Reyes, at Whitefire Theatre. Check out Whitefire Theatre's description of Firehouse below.
Based on a true story, honor and loyalty clash with 'doing the right thing' in a south Bronx firehouse when a rookie fireman saves a fellow firefighter instead of a 12 year-old girl also in the building, who dies as a result. The community is outraged and comes to a boiling point in this intense drama where race, the code of honor, and love all play a part.
Tickets for the event are $22 in advance, $25 at the door and $15 for groups. The Whitefire Theatre is located at 13500 Ventura Boulevard Sherman Oaks 91423. For more information or to buy tickets click here. Firehouse runs through Friday April 29, 2011.
By Jillian Bowe on August 27, 2009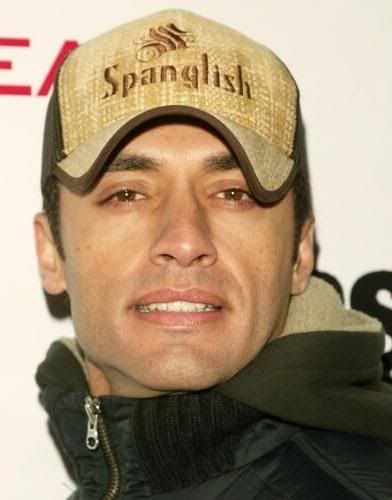 Former
One Life to Live
heartthrob,
Kamar de los Reyes
has put to bed all the rumors swirling around the internet regarding him going to
The Young and the Restless
. On
Twitter
, Reyes addressed it head on, in a tweet saying that he:


is not doing Y&R...very flattering...just a rumor.
By Luke Kerr on May 04, 2009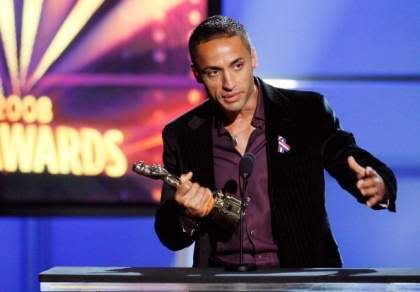 According to the
Kamar de los Reyes
Official MySpace
he will be appearing on
CSI: Miami
tonight. Reyes, who recently left
One Life to Live
, is currently filming the movie
Salt.