Julie Pinson
By Jamey Giddens on June 03, 2011
Secrets of a Small Town
. Our pals over at
We Love Soaps TV
have an interview up with the creative spirits behind the upcoming web drama
River Ridge
. Listening to creator
Tyler Ford
talk about his product is crazy inspiring. Dude knows his shiz!
River Ridge stars such bold face daytime names as Signy Coleman (who also serves as an executive producer for the vehicle), Julie Pinson, Beth Ehlers, Shannon Sturges and Jon Prescott. According to the synopsis, the serial is "the interwoven kaleidoscope of the residents of a small east coast town and their familiar and relatable circumstances are explored in the socially conscious drama series River Ridge." Uh, yeah...sign me up!
Thanks to @So Superlous for reminding me about what looks to be a red-hot webisoap via Twitter. Speaking of Twitter, follow the series @RiverRidgeTV and "like" them on Facebook. Watch the WLS-TV interview with the River Ridge denizens after the jump! READ MORE
By J Bernard Jones on September 16, 2010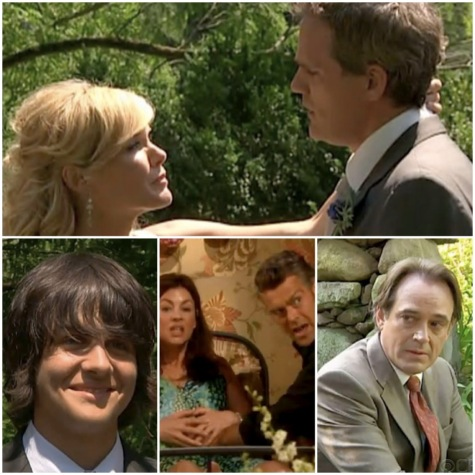 Several days ago, I posted an entry about the fallout from the death of Dr. Reid Oliver (Eric Sheffer Stevens) on As The World Turns. There were three central ideas in that piece. First, despite the very legitimate complaints that any given fan might have, ATWT is providing great human drama here at the end of its run. Second, Reid's tragic passing and donation of his heart to Chris (Daniel Cosgrove) encapsulated that goal mainly by thrusting the Hughes'— the show's core family since its very debut— front and center toward its conclusion. Third, given the soap opera wrapped production months ago, the idea of kicking a dead horse with unrelenting criticism isn't going to make it win the Kentucky Derby.
I have not budged one iota from any of those positions and I am about to incur the wrath of a whole lot more of you by making what I know will be a very controversial statement to many: I believe that in these final days, executive producer Christopher Goutman has made mostly the right decisions.