Judi Evans
By Jamey Giddens on June 16, 2009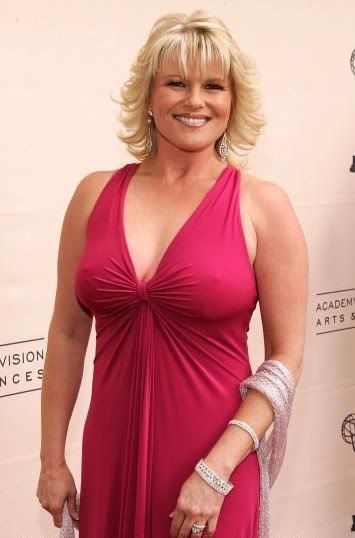 Darn you
Days of Our Lives
, you are just bound and determined to put me in the hospital aren't ya? My 'pressure can't take much more of this. First my Carly Manning (
Crystal Chappell
),
now my Justin Kiriakis
(
Wally Kurth
)! Please tell me my Adrienne Johnson Kiriakis (
Judi Evans
) is on her way too?! Evans is too good of an actress to be selling burial plots somewhere out in God's country!
By Luke Kerr on May 21, 2009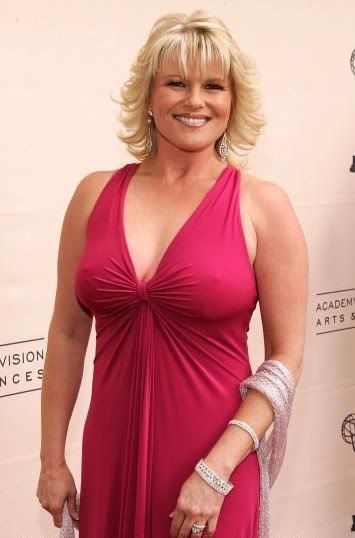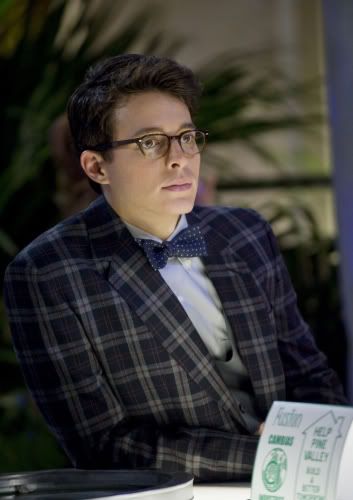 It's hard out there for soap actors. Show ratings are down, contracts are being slashed, big names are being let go and primetime roles are more and more competitive to land, as networks premiere fewer pilots in the fall.
Earlier this year TV Guide Canada reported that Another World, Guiding Light and Days of Our Lives star Judi Evans is selling cemetery plots. Now Backstage.com has an article about how actors are being forced to adapt to the times and reveals that All My Children star Daniel Kennedy got his real estate license and is a full-time Manhattan real estate agent. When asked why he got into real estate Kennedy responded "Because Guiding Light was canceled and I have to think ahead."
By Jamey Giddens on March 20, 2009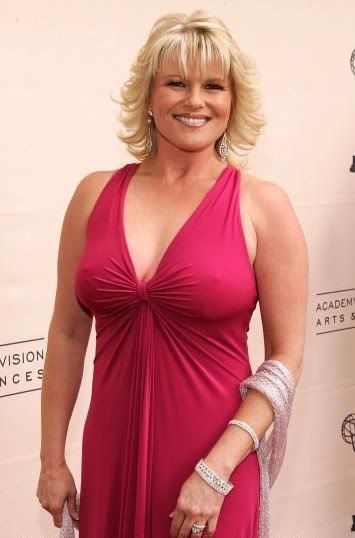 From
Guiding Light
to
Days of Our Lives
to
Another World
to
Days of Our Lives
to
Days of Our Lives again
,
Judi Evans h
as won herself millions of soap fans, thanks to her gritty, realistic portrayals of everywomen.
We Love Soaps
'
Roger Newcomb
recently caught up with the Emmy-winner for a revealing chat. Check it out
here
.
By Brian Peel on November 10, 2008
November 8 marked 43 years of Days of Our Lives on our screens. I know lately we have been less than satisfied at what the show has had to offer, but to celebrate the rich history of the show, I felt the need to take a trip back down memory lane. Soaps have that effect on people. You get carried away to a place filled with fantasy and nostalgia - after all this is where it all began soaps. We hope one day our favourite shows will return to the landmark it once used to be. Big Sigh.
There are so many characters in this clip, too many to mention, but it's actually worth the 9 or so minutes. The scary thing about this, at the halfway mark, you actually begin to think of your age. I know I did anyway - a frightful experience. Ok, so I've just turned 30, but why in God's name can I remember things like Kimberly giving birth to Andrew in a stable just like it was yesterday. See, that's nostalgia for you. READ MORE
By Brian Peel on June 21, 2008

Days of Our Lives stars and nominees take to the red carpet on their arrival to the 35th Annual Daytime Emmy Awards.
By Luke Kerr on April 30, 2008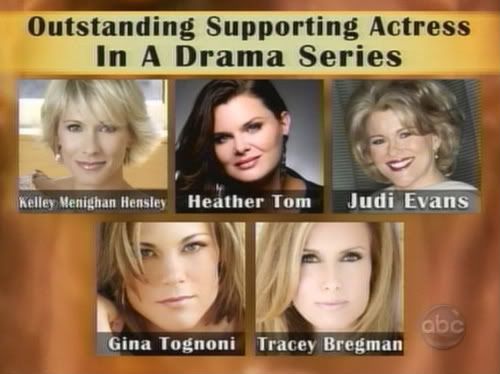 Congrats to Kelly Menighan Hensley, Heather Tom, Judi Evans, Gina Tognoni and Tracey Bregman. May be best supporting actress win but I wouldn't envy being in this category. Not when this was probably this year's most competitive category.
Before I continue I want to give a shout out to Judi Evans. I have loved your work since Another World and to see you nominated nearly 10 years after that great show ended is satisfying.
I am still in shock from this category. Not that any of these actress are undeserving, because each is a consummate actress. However, the fact that Kathy Brier or Catherine Hickland didn't receive a nomination for their work on One Life to Live is a crying shame. After losing the award to Genie Francis last year I sort of expected to see the Bold & Beautiful's Lesli Kay nominated, even if it was a sympathy nomination. I really wish there was some way to include both of Guiding Light's Gina Tognoni and Marcy Rylan in this category. Both had great a great year. Then we have General Hospital. Unlike some actresses who were obviously leads on their respective show Carolyn Hennesy is the definition of a supporting actress and while Rebecca Herbst's status as a supporting actress is questionable considering how much air time she receives the fact that she wasn't nominated for the scenes surrounding Emily's death is striking.
Looking at the prenominations list below and comparing it to the nominees above is there anyone who you feel is missing from this list or who should be on it instead of someone else?
Outstanding Supporting Actress Pre-Nominees:
AMC: Alicia Minshew and Sabine Singh
ATWT: Kelley Menighan Hensley, Colleen Zenk Pinter, and Marie Wilson
B&B: Jennifer Gareis, Lesli Kay, and Heather Tom
DAYS: Judi Evans, Martha Madison, and Mary-Beth Evans
GH: Rebecca Herbst, Carolyn Hennesy, and Kimberly McCullough
GL: Beth Chamberlin, Marcy Rylan, and Gina Tognoni
OLTL: Kathy Brier, Catherine Hickland, and Bree Williamson
Passions: Erin Cardillo and Melinda Sward
Y&R: Tracey E. Bregman, Judith Chapman, and Adrienne Frantz
Be sure to tune in for our Daytime Emmy Nominations podcast episode with should air on Thursday or Friday.