Joy Behar
By Jillian Bowe on September 30, 2009
Let the bitchfest begin! Republican firecracker
Elisabeth Hasselbeck
makes her return to
The View
on Oct. 19 after being on maternity leave from the birth of her third child, Isaiah Timothy with former NFL quaterback
Tim Hasselbeck
.
By Luke Kerr on September 24, 2009
During a segment about the proper way to shake hands and greet other people amid the H1N1 outbreak and normal flu season,
The View's
Joy Behar
took the opportunity to pucker up and kiss
Whoopi Goldberg
on the lips. Watch the clip after the jump.
By Luke Kerr on September 09, 2009
The 13th season of
The View
kicked off yesterday, without co-host
Elisabeth Hasselbeck
, and the ladies brought their "bundles of joy"–their Daytime Emmys–with them. Barbara made a little
acceptance speech
, thanking her co-hosts, but made the point that she didn't understand how they could win as best hosts and not be nominated for best show saying "I guess the academy thinks we are the best hosts of a not so terrific show." I wonder what
Rosie O'Donnell
thinks of their win?
Meghan McCain is today's first guest co-host of the season. READ MORE
By Jillian Bowe on August 27, 2009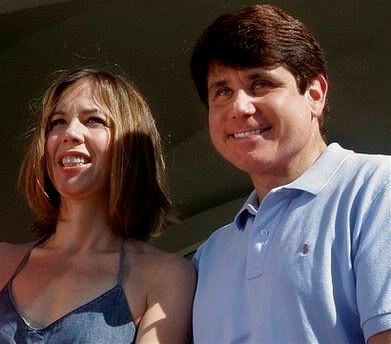 Former Illinois governor
Rod Blagojevich,
along with wife
Patti,
will make a guest appearance on
The View
Sept. 9. This marks the first time the couple has made an appearance on a talk show together and the impeached Blagojevich's second time on the couch with the ladies. The timing of the interview also coincides with the release and promotion of Blagojevich's book,
The Governor,
which hits bookstores Sept 8.
By Jillian Bowe on August 26, 2009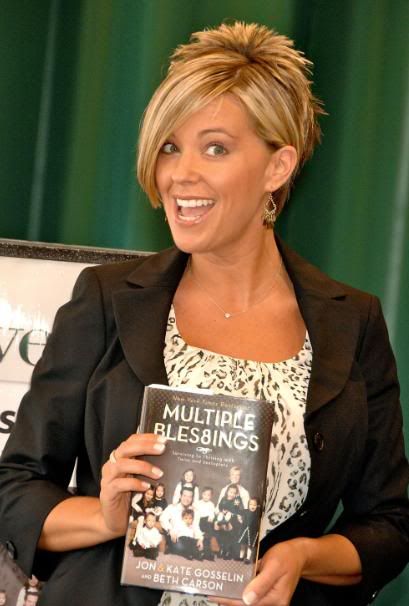 Reality TV celeb
Kate Gosselin
will move from the hot seat to the host seat in Sept. The star of TLC's
Jon & Kate Plus 8
will fill in for
The View
co-host
Elisabeth Hasselbeck
on Sept. 8 while Hasselbeck is on maternity leave. She will be one of an
all-star
(of sorts) panel of guests co-hosting the ABC gab-fest until Hasslebeck returns.
By Jillian Bowe on June 12, 2009
You have to give bladder man
Brian

Frons
credit for the cross promotions on ABC Daytime. On
The View
,
All My Children
stars,
Susan

Lucci
(Erica)
and
Cameron

Mathison
(Ryan)
strolled on through to discuss the latest
storyline
of Lucci's Erica taking a younger lover Ala
Mrs. Robinson
with her daughter's baby daddy, Ryan. Check the two out at the 5:22 mark.