Joseph Mascolo
By Brooke on August 13, 2008
"GOTCHA!"
At least, that's what it looks like Steve is saying to John in this screencap from Tuesday's episode of Days of Our Lives. I can just hear Stefano saying 'I would help you Steve, but I have DiMinions for that."
LOL - what is your first reaction when you see this screencap?
Screencap from Chit Chat Haven.
READ MORE
By Luke Kerr on July 30, 2008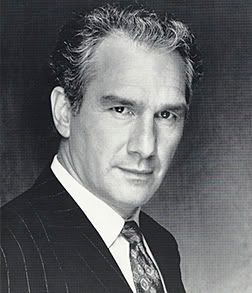 We Love Soaps
is reporting that
Anthony Hererra
is returning to
As the World Turns
as the dastardly
James Stenbeck
. He will first appear on August 27.
Personally, I cannot wait. For me James Stenbeck is right up there with Constance Towers' Helena Cassadine and Joe Mascolo's Stefano DiMera. I never watched any of the Roger Thorpe era so for me these three my favorite daytime villains.
I've posted a classic James Stenbeck and Lucinda Walsh clip below for everyone to enjoy. It really doesn't get much better than watching these two actors together.
By Daytime Confidential on July 25, 2008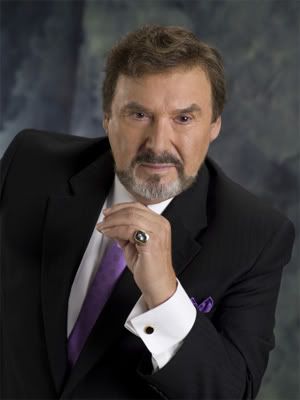 News that Days of Our Lives supervillain Stefano DiMera wouldn't be coming out of his coma caused fans of the iconic character and his portrayer Joseph Mascolo to quickly mobilize. Soon after came the announcement that the Phoenix would indeed rise again from the ashes and more pointedly, from the coma Marlena (Deidre Hall) put him in.
Recently Luke and Jamey had the chance to speak with Salem's most famous puppet master Joseph Mascolo, aka Stefano DiMera himself, about his history-making run on Days. Find out what led to the decision to put Stefano on ice and why Mascolo firmly believes it was the fervent outcry of his friends (he doesn't like to use the word fans) who demanded The Powers That Be thaw Stefano out.
In the revealing interview Mascolo weighs in on how he feels Stefano should deal with his enemies-namely Marlena, his onetime "Queen of the Night" and John, his ultimate Pawn. Find out if he's worried about whether or not Victor Kiriakis (John Aniston) has become the new kingpin of Salem and if he believes The Phoenix should find love this time around.
They also compare and contrast the role of Stefano with Mascolo's memorable turn as Ridge Forrester's biological father Massimo Marone on The Bold and the Beautiful. You'll never guess Massimo and Stefano's surprising link! This is an interview Days and Bold and Beautiful fans won't soon forget.
We hope you enjoy listening to this industry giant as much as we did.
Visit Joseph Mascolo's Official Website.
Have a question or comment for the Daytime Confidential podcast? Leave us a voicemail by calling (917) 677-9757.

Listen to Daytime Confidential by clicking on the Daytime Confidential Player at the bottom of this post or Download us for FREE via iTunes. Vote for us on Podcast Alley. Add us as a Friend on MySpace. Drop by our sister site TV Fan Online and visit with other soap fans in the TV Fan Online Forums.
READ MORE

By Jillian Bowe on July 18, 2008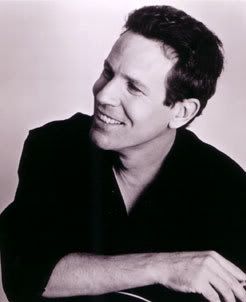 Just when you thought it was safe to roam the streets of Salem, it ups and changes things for you entirely.
Word on the Internet is that Steve Blackwood (ex-Bart) may be returning to his old stomping ground on Days of Our Lives

Could Blackwood, who played Stefano's loyal henchman and the show's comic relief, be returning just in time for his old boss Stefano's (Joseph Mascolo) return? Question, didn't we see Bart die onscreen?
Rumor has it Blackwood may play Bart's twin brother this time around. Can you imagine if Days had them BOTH onscreen? Robo-John (Drake Hogestyn) is already ruling Salem with an iron fist along. EJ (James Scott) is now his right hand man, with Rolf (Will Utay) as his trusty sidekick. The return of Stefano and possibly a pair of twin henchmen just might prove to be more than the Salem PD and/or the Kiriakis men can handle!
By Brooke on June 24, 2008
What are the two things every Days of Our Lives fan knows?
1. Noone ever stays dead on this show, and
2. The Phoenix always rises!
Yes Days fans, it is being reported in the July 8th issue of Soap Opera Digest that Joseph Mascolo IS returning to Days of Our Lives to reprise his role as Stefano DiMera; he'll be seen onscreen from early August.
I can't wait to see Stefano return! What will he do to those who not only put him in his coma (Marlena), but kept him there on purpose (Tony, Lexie and EJ)? Not to mention returning home to DiMansion to find there's a few new people living there and his most faithful servant Rolf is now acting as their butler! Should be some gold viewing!
What are you hoping Stefano will do when he returns to Salem? Leave us your comments!
By Jillian Bowe on June 05, 2008
Just like the character that he made famous for over 20 years, Joseph Mascolo's (ex-Stefano, Days; ex Massimo B&B) is not lying down and taking it! On his website, Mascolo has spoken out about his treatment at Days of Our Lives and is asking fans to speak up for him.
After thanking fans for all of the love and support they showed him in celebration of his parents' wedding anniversary and later after his father's passing, Mascolo stated, "Also, to all of you who have expressed your outrage to me for the pathetic and uninspired manner in which Stefano DiMera has been written out of "Days of Our Lives" after just being named "One of the Greatest Soap Opera Villains of All Time" in Soap Opera Digest Magazine, I thank you for your support, and if you are so inclined, please let your feelings known by writing or emailing the show directly: www.daysofourlives.com or to www.soapoperadigest.com. If you prefer, you can write to Days of Our Lives, c/o NBC Studios, 3000 West Alameda Avenue, Burbank, CA 91523. Thank you all for your comments and support."
With the modified version of his Pawn John Black-Dimera (Drake Hogestyn) wrecking shop and putting a new spin on the DiMera legacy, what would Stefano say and do? Can you imagine Stefano and John going up against Victor (John Aniston) and Philip (Jay Kenneth Johnson)? Maybe with Joe reaching out to fans via cyberspace we'll see this happen.