Jordan Clarke
By Luke Kerr on October 23, 2012
Crystal Chappell and Jessica Leccia followed up their time as lesbian lovers Olivia Spencer and Natalia Rivera on Guiding Light with a second act in Chappell's web soap Venice. Now it appears the pair are ready for a third act. Chappell's production company Open Book Productions has released the trailer for its new web series The Grove.
Starring Chappell and Leccia as Nico and Ivy, The Grove features a cast brimming with popular soap stars. Robert Woods, Jordan Clarke, Beth Maitland, Christian LeBlanc, Michelle Stafford, Nadia Bjorlin, Peter Reckell, Linsey Godfrey, Judi Evans and Bobbie Eakes are among The Grove's stars. Visit TheGroveTheSeries.com for more information. Watch the trailer for The Grove after the jump!
By Daytime Confidential on February 22, 2011
There was a mini Guiding Light reunion at the 2nd Annual Indie Soap Awards last night. Tina Sloan, Michael O'Leary, Orlagh Cassidy and Jordan Clarke (pictured above with One Life to Live's Hillary B. Smith) , as well as Kim Zimmer, all turned out for the festivities.

Hosted by former As the World Turns star, Gotham The Series creator and Outstanding Lead Actress nominee Martha Byrne, the 2nd Annual Indie Soap Awards were held at The Ailey Studios in New York City Sunday night.
Check out more photos from the 2nd Annual Indie Soap Awards after the jump and for a full list of winners click here. READ MORE
By J Bernard Jones on August 25, 2010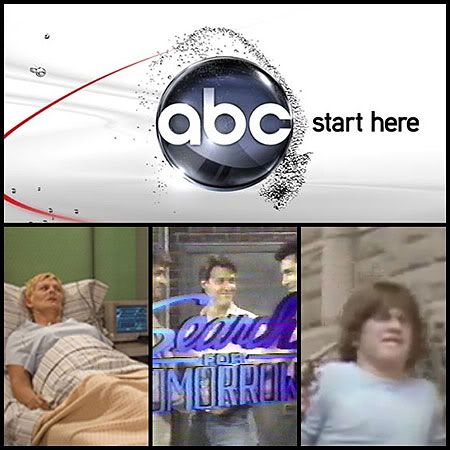 Watching the ABC daytime lineup lately has been a little déjà vu for this old time soap viewer. Perhaps "copying" is too strong a term. Maybe "homage" would be a better word or, perhaps, "sticky fingers." On the other hand, the stories in question here are different from either classic soap opera tropes (boy/girl-meets-hates-falls-in-love-with-girl/boy stuff) or classic soap cliches (supervillain-returns-from-the-dead-with-an-evil-twin shenanigans) because of their very specificity.
All three of the ABC's daytime dramas currently are airing stories or arcs that have been a little too close to the mark of several cancelled Proctor & Gamble shows, begging the question "Does Brian Frons really admire those old, now defunct serials as much as he loves pilfering CBS soap stars?" Let us count the ways: READ MORE
By Jillian Bowe on August 18, 2010
Can't wait to watch Venice The Series? The gang's back with a taste of what's to come this upcoming season. Watch the clip after the jump!
READ MORE
By Luke Kerr on May 14, 2010
Crystal Chappell's hit web series Venice returns for its second season this August, according to TV Guide Canada. Filming of the new season begins in July.
By Jamey Giddens on March 08, 2010
I just finished watching the season finale of
Venice,
the groundbreaking, web soap opera from
Guiding Light
and
Days of Our Lives'
superstar
Crystal Chappell
, talented writer
Kim Turrisi
and sharp director
Hope Royaltey
, and all I can say is I hope a fly doesn't get a chance to head down my throat before I can pick my jaw up from the floor! If you are one of those people who opted not to
subscribe
to the web series, let me just say the season one cliffhanger featuring GL alum
Jordan Clarke
as Col. John Brogno— the homophobic father of Chappell's principle character Gina— alone was well worth the 10 bucks I paid, if only to make sure I know the backstory for what is sure to be a much stronger second season. But for now, let's talk about the season that was.
READ MORE