Jon Lindstrom
By Regan Cellura on June 09, 2009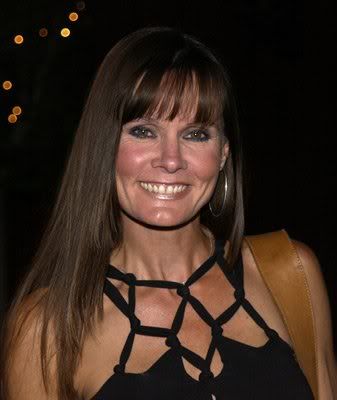 TVGuide Magazine
has the exclusive news.
As The World Turns
has cast
General Hospital, Port Ch
arles and DAYS alum
Lynn Herring
(ex-Lucy Coe, GH/PC; ex-Lizanne, DAYS) as Audrey "the gold-digging mother of cut-up Henry Coleman (Trent Dawson). She hits the air July 24."
Do you have any idea how badly people have wanted you back on the soap scene? It's been too long.

I have missed it so much, but GH has never called. Eventually I figured, "Well, OK, I guess I'm outta that role." That's why it was such a compliment to get the phone call from [ATWT exec producer] Chris Goutman. I guess I really needed to get back to work. I'd find myself creating soap-opera scenarios in my mind while I was out on the hill feeding the cows. "Hmm…that flirty red one sure looks like she likes the bull today…" When you start doing that you know it's time to start acting again.
By Mark on May 17, 2009
Carly's (Maura West) drinking problem is getting worse on Monday's episode of As the World Turns.
By Nicki on April 13, 2009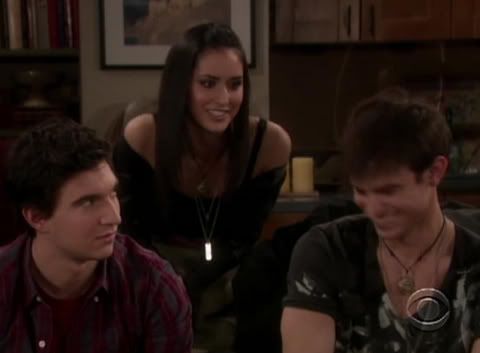 Bits of annoying banter started off this week for
As the World Turns....
let's just hope it doesn't dominate the week.
First off lets start with the couple who are definitely not going to make it long term, Parker Munson and Liberty Ciccone. Liberty is far beyond Parker in maturity and you can already tell she wants out. However for now she seems to be letting him get his way as she agreed to turn down the internship of a lifetime. Meanwhile Parker is acting more like a 5 year old then a teen with his pouting and temper tantrums. And I don't care who you are you never speak to your mother the way he spoke to his mom Carly Tenney today, even if he did have a point on the drinking issue. READ MORE
By Mark on March 29, 2009
Looks like Liberty (Meredith Hagner) is starting to have second thoughts about her marriage to Parker (Mick Hazen).