John Reilly
By Daytime Confidential on July 31, 2013
Former General Hospital favorites, such as Jackie Zeman (Bobbie) and Tamara Braun (ex-Carly), reunited during General Hospital Fan Club Weekend at the Past Cast event. The stars mixed with fans and answered questions. Check out more photos after the jump! READ MORE
By Jamey Giddens on March 27, 2012
The producers of popular webisoap
The Bay
have been on a soap vet casting spree of late.
General Hospital, Beverly Hills, 90210, Sunset Beach
and
Passions
alum
John Reilly
;
One Life to Live
and
Guiding Light
's
Fiona Hutchinson
;
Brian Gaskill
of
Models, Inc
.,
All My Children
,
Port Charles
and
Guiding Light
fame and
Scott Bailey
(
Saints and Sinners
,
Guiding Light
) have all joined the
The Bay
franchise!
By Regan Cellura on October 31, 2008
Check out some great Halloween's past on General Hospital!
READ MORE
By Regan Cellura on October 16, 2008
Check out
Tristan Rogers
' (Robert Scorpio,
GH: Night Shift
)
Video Blogs
! Plenty of great "vlogs" for
GH
and
NS
fans alike to check out. Tristan is joined by
John Reilly
,
Finola Hughes
,
Kimberly McCullough
,
Anthony Geary, Antonio Sabato Jr.
and plenty more of the
Night Shift
cast.
By Regan Cellura on September 25, 2008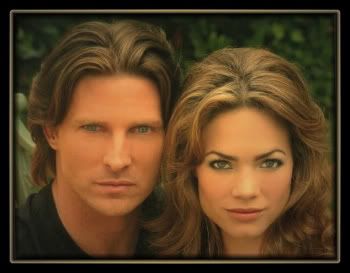 Here's the Scoop! 09.25.08
It's a Liason Day! Today is when Jason lays it all out on the table for Elizabeth. I love that he picked her over the biz! If I didn't already love Spinelli, I want to marry him now! There SHOULD be more nods to their history then just Italy. Pay close attention to their dialogue.

Carly meet your new best friend...Olivia! She'll be spilling Kate's secret today to a very pleased Carly.
More Secrets... well more on Patrick learning that Sonny has a secret son. What's he to do with that information? He has his own family drama to deal with. It looks like Kate thinks she's dying and tells Patrick that she's been keeping this HUGE secret from the man she loves. RUMORS broke that the son MAY NOT be Olivia's child. Who's is it? It APPEARS that he does have a name though. RUMOR has it, Sonny's son is named Dante.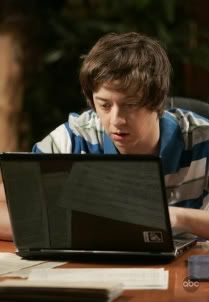 CRAZY CRAZY RUMOR ALERT... and it very well COULD BE fanfic. There is a RUMOR that Bradford Anderson will be in a dual role. These RUMORS say he'll be Dante. Get a salt boulder and check your blood pressure.
We haven't seen the last of him. Olivia's brother SHOULD be coming to Port Chuck. READ MORE
By Regan Cellura on September 15, 2008
When thinking of some classic Sean and Tiffany moments for a "Best Of" Blog, how can we not start with their crazy, yet oh so classic Sean and Tiff Nuptials! For this longtime General Hospital fan, I'll never forget the day these two said "I Do."