John McCain
By Jillian Bowe on November 16, 2008

For years every single Forrester kid had to compete
with the shining glory of their big brother Ridge. No matter what the rest of Eric's children did, they could never hold a candle to their elder brother.
When it was discovered that Ridge was the biological son of Massimo Marone, Eric continued to fawn over him as if he were The Second Coming, as did Stephanie, Brooke and Taylor. Sure, Eric and Stephanie have always tried to deny their favoritism, but Ridge has never denied his status as The Chosen One. Hell, he's even bragged about it and reveled in his standing as the favorite Forrester spawn. The Dressmaker has always seemed to get a kick out of knowing that he can never do any wrong in the eyes of his parents and the women who obsess over him.
Over the years, it's been Thorne who has had the hardest time dealing with living in Ridge's shadow, but this time it's Rick who has finally had enough of the scraps his parents have thrown his way, while Ridge gets a feast fit for a couture king. Unlike Thorne, who failed in futile efforts, like whining to Eric and Stephanie or going to work for the competition, over his Ridge-based frustrations, Rick has decided go after the one thing Ridge loves more than himself, Forrester Creations. More after the jump! READ MORE
By Jillian Bowe on October 26, 2008


Makes you wonder if she's going to be another Jana Fisher...
By Luke Kerr on October 20, 2008
Following in the footsteps of her hilarious
Muzzler PSA
with
Jessica Alba
encouraging people to vote,
Hayden Panettiere
is back with a new PSA. This one "encourages" people to vote for John McCain.
Warning: If you're a John McCain fan you may want to avoid watching this clip.
By Luke Kerr on September 25, 2008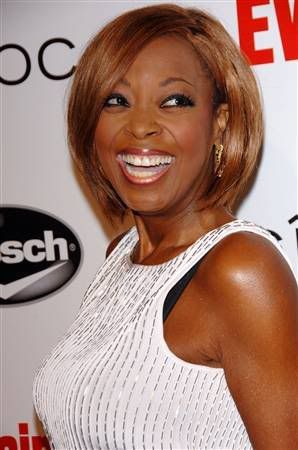 In case anyone missed it,
Star Jones
is weighing in on the presidential debates. At a reception she told
ET Online
"We need to know who is going to have the baton and we need to know who can handle pressure. … You don't want to see what the president is going to do when everything is calm and hunky dory. You want to see what they can do when it's stressful times. These are stressful times. He needs to step up, or shut up!"