Joan Collins
By Luke Kerr on February 08, 2010
Jewelry designer Alexis Bittar has named Dynasty super-diva Joan Collins as the face of his spring campaign and believes Collins deserves more credit for 80's fashion.

I'm thrilled to have her represent the line because she deserves credit (and hasn't received it) for much of the 80's fashion that is mimicked today. When I think "Opulence", I think "Joan Collins and Dynasty". Having used younger models in the past I liked that she was older and more mature. She's the perfect person to represent the brand, company and me.
Somewhere Linda Evans just bit the head off a puppy. For more on Alexis Bittar's new campaign featuring Collins go here.
Photo Credit: Alexis Bittar
By J Bernard Jones on July 25, 2009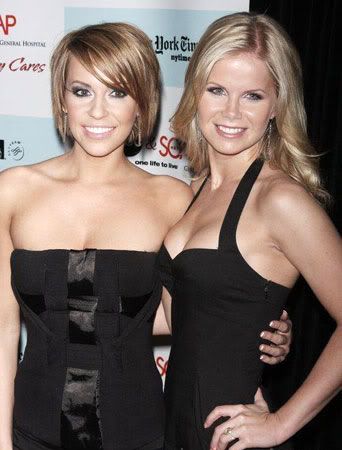 Dear Mr. Valentini,
I love One Life to Live, I really do. I haven't written much recently about your show on Daytime Confidential because there is so much going on at any given time that it can be hard to get a handle on which areas to focus. This is not a bad thing. You and your head writer Ron Carlivati have fashioned a fast moving, entertaining, and thoroughly engaging hour of daytime television that has catapulted it to the top of ABC's afternoon lineup. Bravo! There is far more good than bad on OLTL and in this case, no news can usually be good news. There is, however, one little thing that bugs me and it occurs to me that you — and only you — can fix it:
For the love of Harding Lemay, please put a merciful end to the disastrously choreographed fights between Gigi & Stacy! READ MORE
By Luke Kerr on November 19, 2008
Dynasty
diva
Joan Collins
dropped by the
Early Show
to help forecast the weather. Needless to say it didn't go all that well.
In Joan's defense, I'm sure that if an average American celebrity, like say Lindsay Lohan or Paris Hilton, traveled to Australia to do the morning forecast that they wouldn't have know the difference between Queensland and Tasmania.
By Luke Kerr on October 27, 2008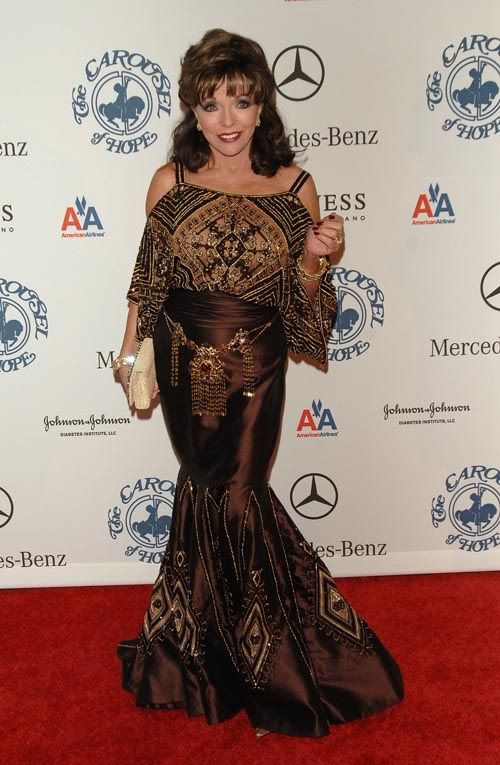 Love it or Hate it?