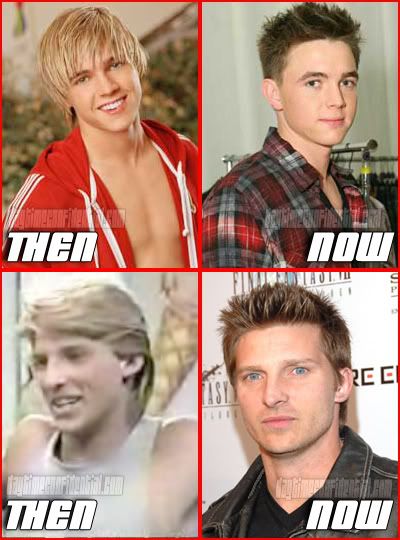 You know, some days the blogging stars just align. First came the clips of General Hospital's Steve Burton from
"Out of This World"
. Then I was reading
Page Six
which had the picture of Jesse McCartney's (f. JR. All My Children) new haircut (see above) and I couldn't help but notice how similar the two look and their history is. Long blond hair then. Check. A Cancelled primetime TV show. Check. Dark brown spiky hair today. Check. Am I the only who sees the similarities?

So do you think Steve Burton and Jesse McCartney were/are separated by a decade or two?