Jesse McCartney
By Jillian Bowe on January 11, 2013
Actor/singer Jesse McCartney has nabbed a recurring role on Army Wives. According to The Hollywood Reporter, the All My Children alum will play Pvt. Tim Truman, who is the husband and high school sweetheart of Holly Truman (Elle McLemore). READ MORE
By Daytime Confidential on June 18, 2010
Current and former soap stars and their families mixed and mingled with primetime and film stars at the 2010 "A Time for Heroes" Celebrity Picnic on June 13, supporting the Elizabeth Glaser Pediatric AIDS Foundation. The event helped raise $1.3 million for the foundation. The Young and Restless' Lauralee Bell (pictured above with her family), Joshua Morrow, Kate Linder, Tatyana Ali and The Bold and the Beautiful's Ashley Jones were joined by All My Children alum Jesse McCartney, who performed at the picnic. See more photos after the jump.
By Luke Kerr on June 01, 2009
Soap actor turned singer
Jesse McCartney
was in Philly and did a live interview with
Joey Brooks
for Q102. Apparently McCartney's meet and greet line was four times longer than anyone else's there. He also revealed that he is writing for
Toni Braxto
n and
Gossip Girl's
Leighton Meester
.
By Jamey Giddens on April 07, 2009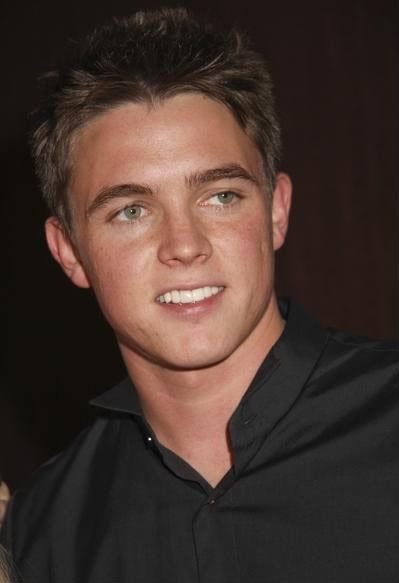 Uh oh. It looks like soap stud-turned-pop star
Jesse McCartney
has run afowl, I mean afoul, of the good folks over at PETA. According to
Allie Is Wired
, the
All My Children
alum and
Greek
guest star has ruffled the feathers of the animal activism group by copping to eating monkey brains during a recent trip to Asia. Here's what McCartney had to say for himself:
It was a little chewy and a little bland. It could have been seasoned a lit bit more to tell you the truth."
Poor kid. Someone should have told him it would have been a better career move to admit to doing heroin or cheating on his taxes than daring to admit to being a carnivore in Hollyweird. Here's PETA's statement:

You'd have to be bananas to eat monkey flesh or any meat. When it comes to the ability to feel pain and suffer, a monkey is no different from chickens, cows and pigs. All animals deserve respect, which is why PETA promotes a vegetarian lifestyle. READ MORE
By Luke Kerr on March 03, 2009
Jesse McCartney
teamed up with Ludacris for the official music video for "How Do You Sleep?". The former
All My Children
star's
Departure: Recharged
arrives in stores on April 7th.
By Luke Kerr on February 11, 2009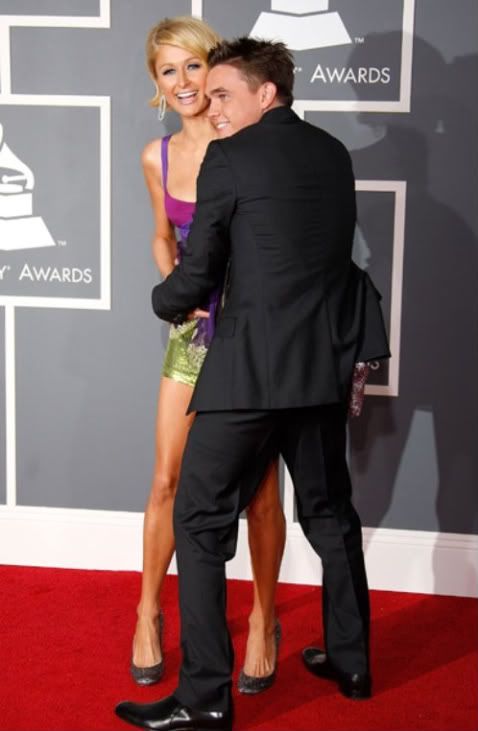 Take your best Caption This shot of this red carpet picture of
Jesse McCartney
(ex-JR,
All My Children
) hugging
Paris Hilton
at the Grammy Awards. Is it just me or does Paris look like she wants to escape his grasp at all costs?