Jesse Lee Soffer
By J Bernard Jones on September 07, 2010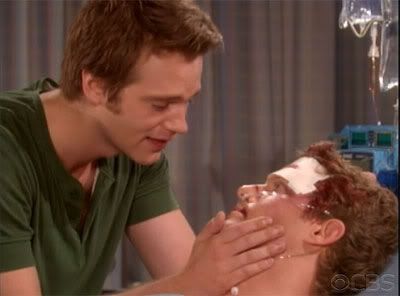 Before I get to today's stunning episode of As the World Turns, in which Dr. Reid Oliver dies and donates his heart to his professional nemesis/colleague Dr. Chris Hughes, I have a few thoughts about not only the serial's final days on the air, but also —in a broader sense—fan perceptions about what a soap's last days should be like, themes that will be carried forward as we look toward ATWT's final hours.
First, with less than two weeks to go before its final fade to black, ATWT is ending its 54 year history in perhaps better dramatic shape than almost any serial since the cancellation of NBC's Texas in 1982, a specific observation I will expand upon in a few days. Of course, there is lots to gripe and nitpick about the woulda-coulda-shoulda's of how the show might have wrapped things up. Many of those ideas are quite good and some are downright ludicrous, but in the final turn of events, all of that stuff is moot. The last scenes were shot, the sets have been struck, and the actors all went along different paths weeks ago. READ MORE
By J Bernard Jones on July 20, 2010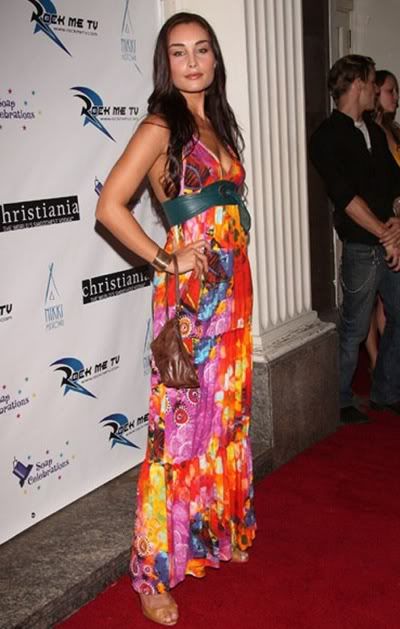 Today's episode was a typical "treading water" day in the life of a daytime drama winding up its final days. With tons of exposition and repetition, the news of Vienna's pregnancy deception and other shenanigans, Henry's relationship with and long overdue publicly admitted love for Barbara, and Katie's attempts to make right her role in the whole fiasco rocketed through Oakdale faster than tweets about
Sarah Palin's
hilariously absurd forays into neologism.
Henry confronted Vienna about Barbara's whereabouts. Katie told Margo, Will and Gwen about Vienna and Barbara and Henry. Will confronted Henry about Barbara. Alison told Casey about Vienna. Folks ran around in various combinations telling each other the same information several times throughout the episode. Perhaps the best reaction of learning of Vienna's pregnancy scam came from a genuinely shocked, appalled, and disappointed Kim, who laced into a semi-penitent/self-justifying Chris about his role in the cover-up and its consequences. Of course, one must ask if anyone in Oakdale has heard of texting, Facebook, or Twitter in this day and age, but then this kind of "shocking news spreads through town like wildfire" episode is the kind of thing that soaps used to do so well.
This brings me to a point about Henry (Trent Dawson) and Barbara's (Colleen Zenk Pinter, who has been extraordinary) love being thwarted by the "evil" machinations of Vienna (Ewa de Cruz): I like it. Correction. I love it! READ MORE
By Mark on July 01, 2010
On next week's As the World Turns Jesse Lee Soffer and Jennifer Landon reprise the roles of Will and Gwen Munson. Chris (Daniel Cosgrove) wants Katie (Terri Colombino) to give him a reason to stay and Craig (Jon Lindstrom) tells Lily (Noelle Beck) he will take care of Lucinda (Elizabeth Hubbard). Meanwhile, Barbara (Colleen Zenk) is locked up somewhere while Henry (Trent Dawson) and Vienna (Ewa Da Cruz) are getting married. Watch the promo after the jump! READ MORE
By Mike Jubinville on March 23, 2010
Trouble is in the wind and her name is Iris Dumbrowski.
Terri Garber
will be reprising her role as the trash-talkin', hard-drinkin' Iris this spring. According to her
official website
, she will appear in late April and tape through May. It was recently
announced
that
Jennifer Landon
and
Jesse Soffer
will be returning as well. It doesn't look like the Munsons are in for a quiet visit with family and friends with Iris lurking around!
By Jamey Giddens on March 16, 2010
It looks like more, um "old faves" are heading back to Oakdale as we prepare to say goodbye to
As The World Turns
.
Soaps In Depth
is reporting
Jennifer Landon
and
Jesse Soffer
are set to reprise oh-so-tortured twentysomething couple Gwen and Will. Well...that's all well and good about the young 'uns, but if I don't see my Dr. John Dixon (
Larry Bryggman
) before Nancy (
Helen Wagner
)
says goodnight to Procter and Gamble soap lovers for the very last time, I am gonna go PLUM CRAZY!
I know, why not make John turn out to be Reid's (
Eric Sheffer Stevens
) daddy? The mean, gay doctor is certainly onery enough to be another one of John's strays!
Picture it:
Lucinda Walsh's (
Elizabeth Hubbard
) grandson Luke (
Van Hansis
) in love wth John Dixon's son. BUTTAH.
By Regan Cellura on March 16, 2009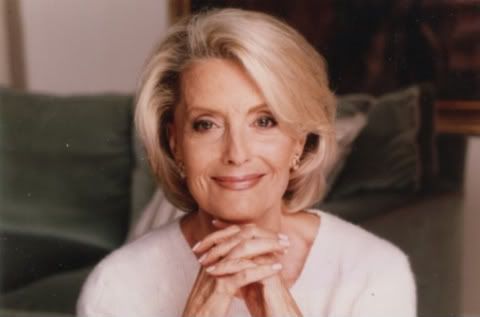 TVGuide's
Michael Logan
caught up
with
Constance Towers
on her return to
General Hospital
as Helena Cassadine. In true Helena form, she returns to screw with the peeps of Port Chuck.
Ultraglam superbaddie Helena Cassadine returns to General Hospital April 13 just in time to screw with the hospital's computer system and ruin the grand opening of the new nurse's station. The killer granny – played by Constance Towers – will plunge the ceremony into darkness, then appear on the monitors to announce she's back to raise hell and wreak vengeance on her grandson Nikolas (Tyler Christopher). Chaos ensues.
It looks like we have a date for the new hospital debut! Towers' return to General Hospital is only one of things happening for the actress with a guest role on the March 29th episode of Cold Case. Constance will also appear alongside John Aniston (Days of Our Lives) and former As the World Turns star Jesse Lee Soffer in The Awakening of Spring. READ MORE